Downloading high resolution designs for print
What is DPI and PPI?
DPI stands for Dots Per Inch and tells the number of printed dots per inch.
PPI stands for Pixel Per Inch and tells the number of pixels per inch.
Most printers request to send designs at 300 DPI (some printers accept lower), but you do not need to worry about DPI resolutions in Visme. By default, Visme templates are based on a 96 DPI. For example, if you are creating a template that is 8.5in by 11in, that means 1 inch = 96pixels. When 8.5x11in is converted into pixels, it will be 816px by 1056px. Note: If you are creating a template using the Custom Size category and you select "inches" unit, you will see that it will be converted to pixels when you go to view your canvas size.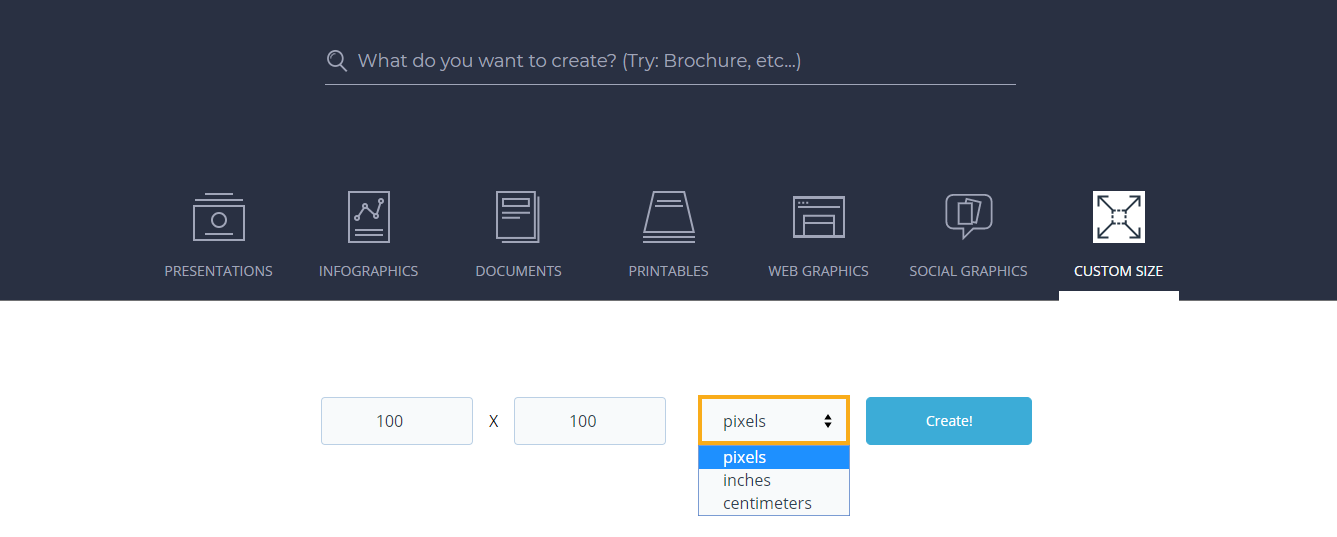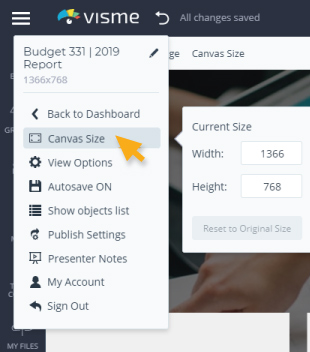 If you wish to use your design for Print, download it as a PDF format. PDF format, all of the texts, icons and shapes are vectorized in Visme. That means that they will be pixel perfect at any resolution and will provide you optimum quality for print.
Downloading high resolution designs for print
1
To print your design, click Download at the top right of your screen.

2
In the download page, select PDF format.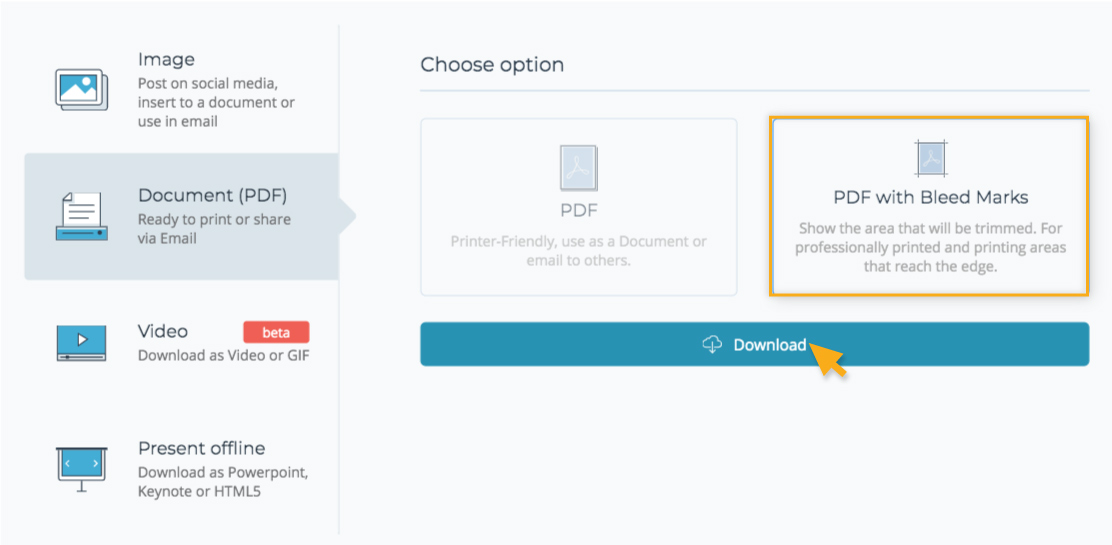 3
Your downloaded design will have a resolution of 612 x 792.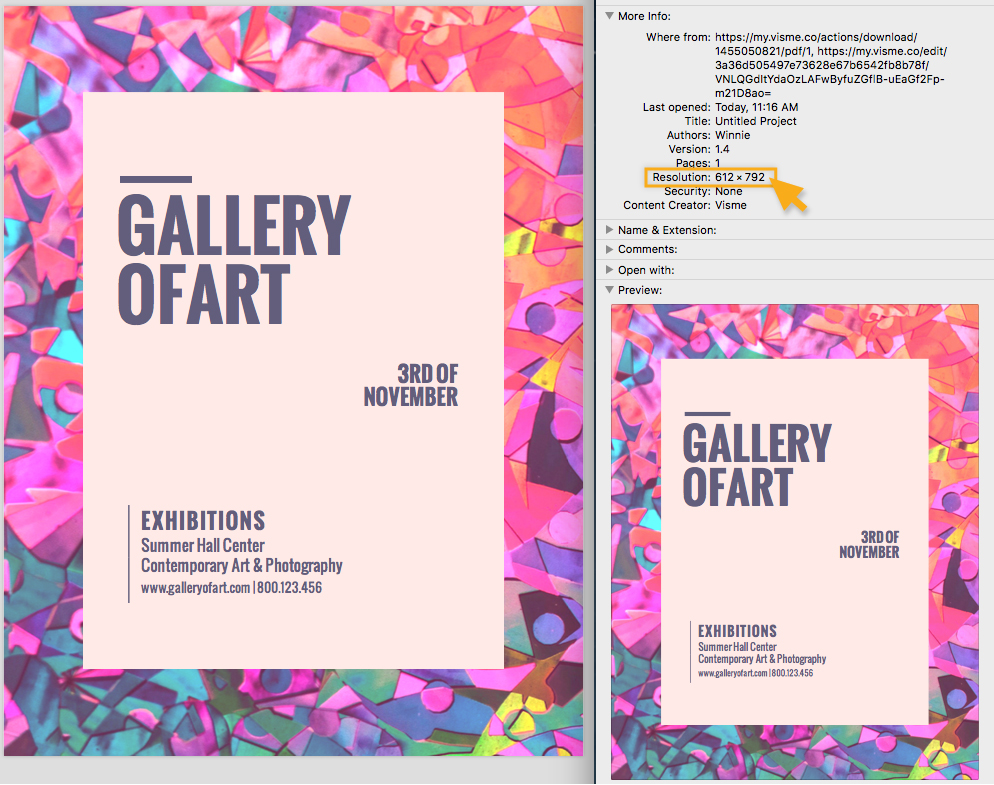 Tips: If you are planning on using images/photos, make sure to upload them as large photos. For example, you would have your image or photo 2-2.5 times larger than the actual size. Note: Visme limit images in PDF to 300PDI. When you go to download the final design as a PDF file, visme will use the higher quality version of image to maximize quality for print.