Duplicate URL
This feature is for premium members only. It allows the team users to duplicate projects and share/edit with the rest of the team members.
1
Click on a project and select Duplicate URL.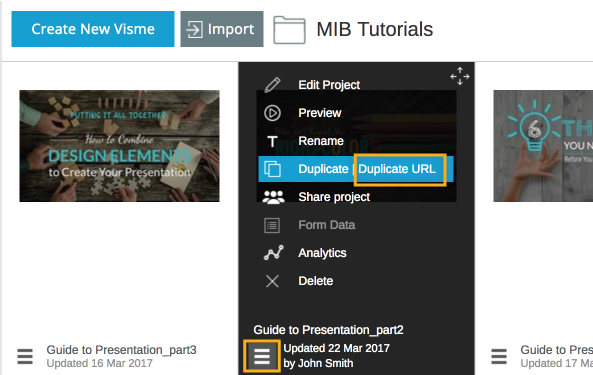 2
A window will pop up with a link, click on Copy to duplicate the URL.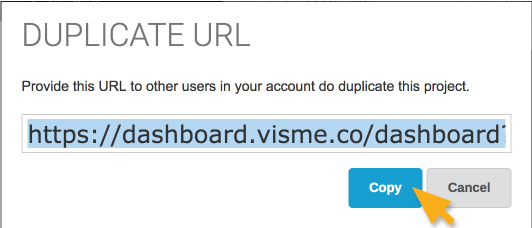 3
Now you can share the project with your team members in variety ways. Just paste the link and send to them.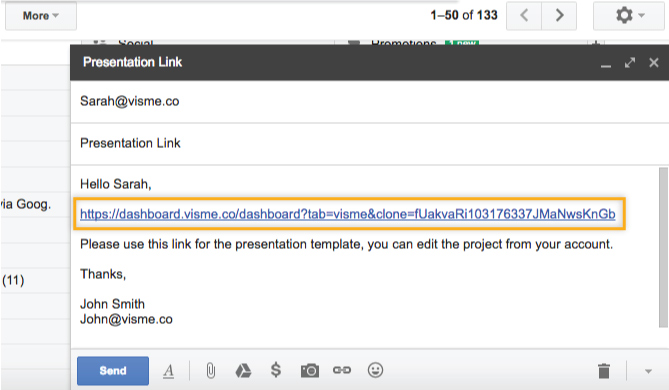 4
They can click on the link or copy and paste the link in a new window. It will have a pop up window ask you to Create New project. After change the name, click on Continue.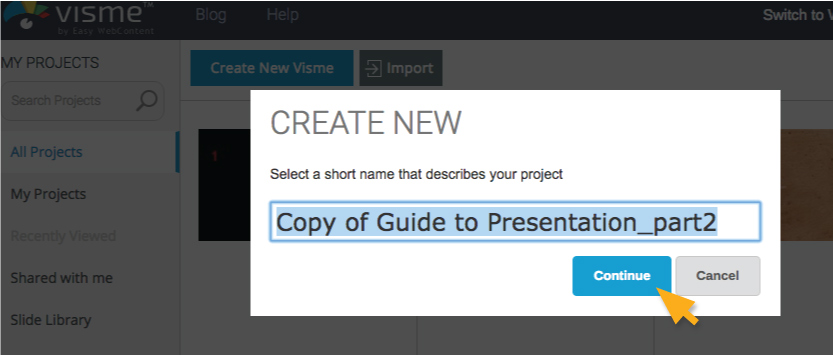 5
The project you shared with your team member will appear in their account as a duplicated version.