How to add a Background
Adding a background to your project is essential when you are creating any visual content.
There are few ways you can add a background to your project.
1
One way you can add a background to your project is by clicking anywhere on the canvas. You will then see a toolbar at the top of your screen that says
Background Image
. Once you click it, you will see several options.
Upload from computer: You will be prompted to upload an image from your computer.
Pick from my library: You will be redirected to "My Files" tab and choose an image which you have already used or uploaded previously.
Find an Image: Search for an image under Photos tab.
Patterns: If filling the background with a full-blown image is not a solution for you, tru patterns which make your background image stand-out.
Gradients: Use gradients images if you want to display a smooth transition between two colors. More about Gradients and Pattern background here.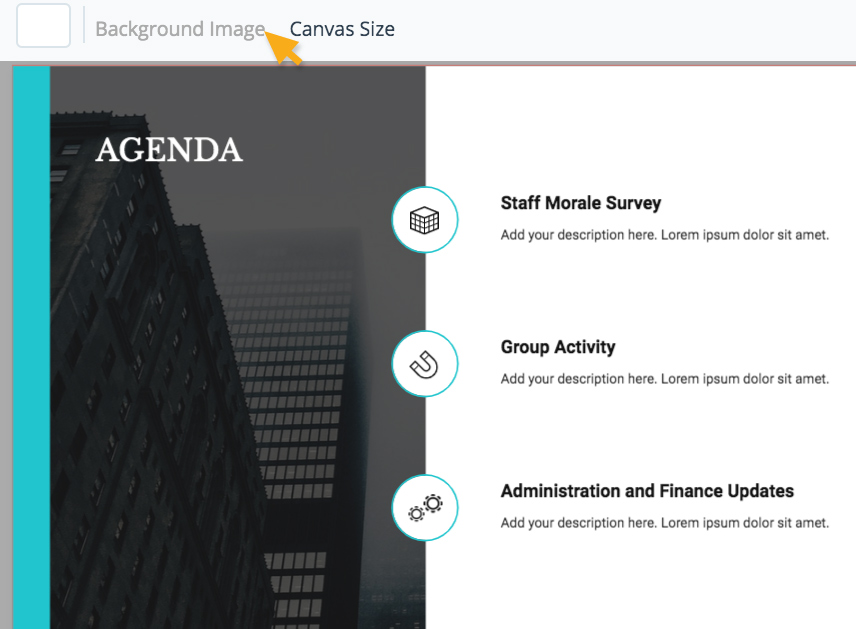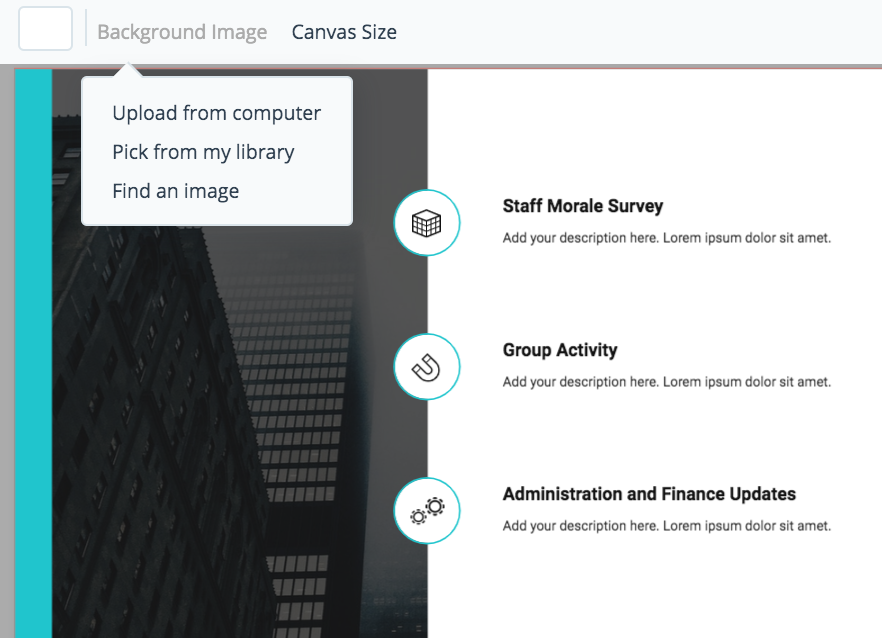 Tip: Make sure not to select padding area where there are objects displayed. It will select the objects instead of the upload background option.
2
Or, right click on the Canvas to select Background option. An option for Upload Background will show up at the top of the panel.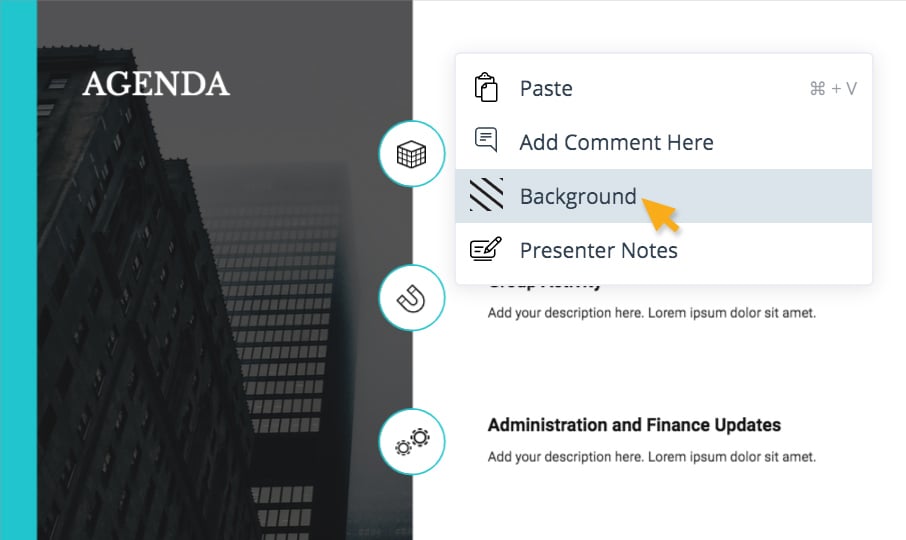 3
If you are working on an
infographic
, you have the option to upload background from each block. Learn how to use
Content Blocks
. Simply select a block, a tool panel will then pop up on the right side of the canvas. Choose the
setting icon
below the trash icon and select
Background
. An 
Upload background
panel will appear on the top left of your screen. Start to upload your background color or a background image.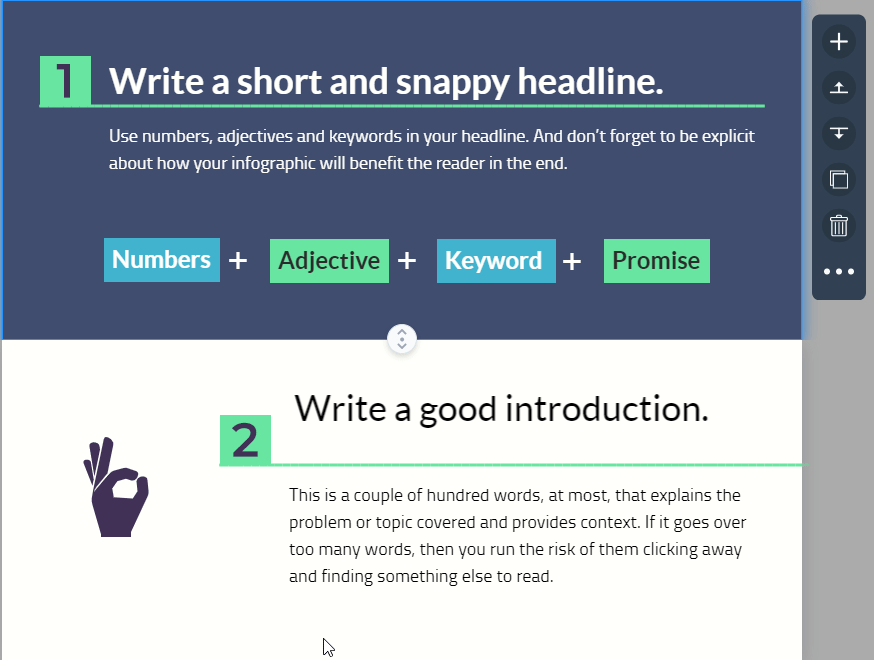 4
Another way to set your image as background is to click Photos from the left panel and drag-and-drop an image into the canvas.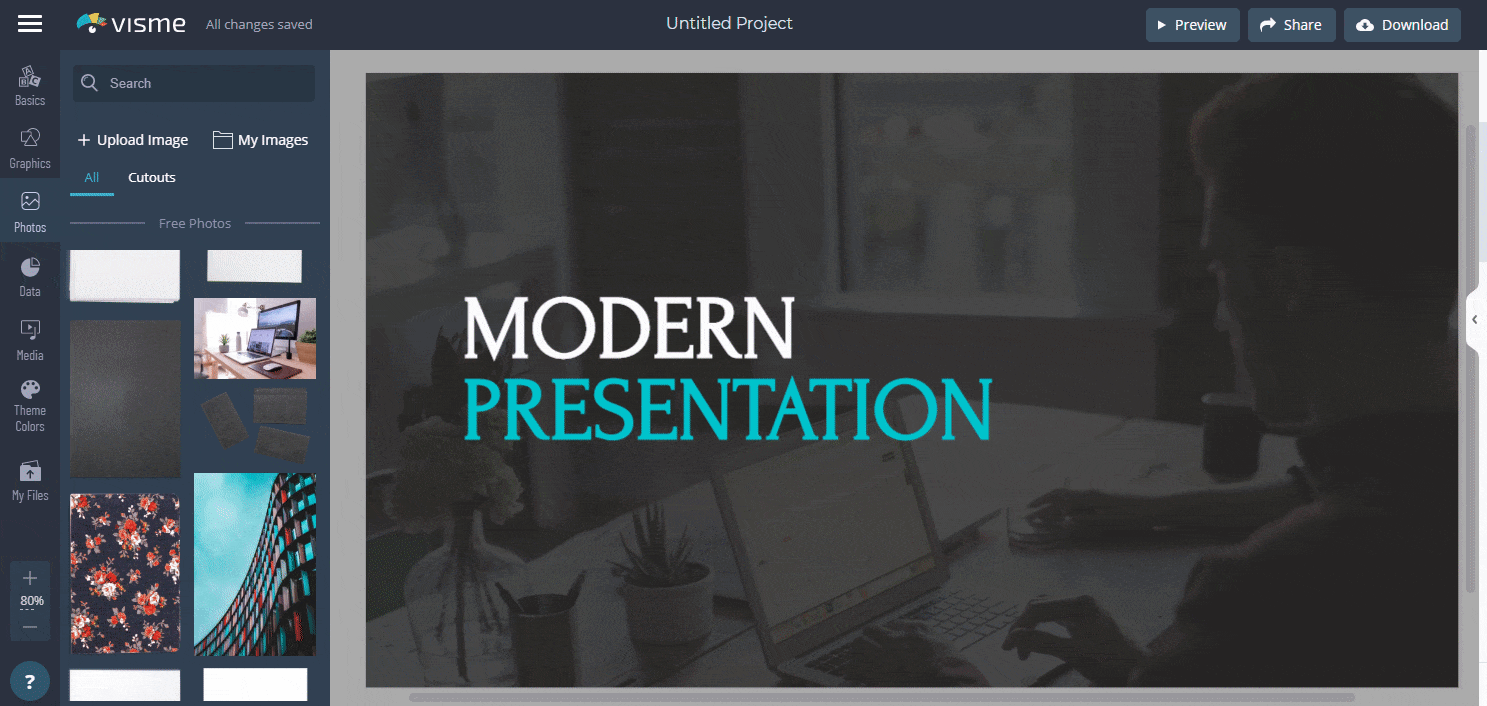 Tip: When you drag-and-drop an image into your canvas, drag-and-drop it over where it says Drag here to add as background to set the image as background. Otherwise, drag-and-drop over to where it says "Drop here it to add to canvas".