Create Animated Charts
When you to create a new project,  to simplify the process of finding the right template for your data visualization needs.
You can easily filter by categories of infographic types as well as size (ex. Single charts, Reports or Infographics). You can also search by keywords for the type of infographic you want to create.
1
First choose a report template.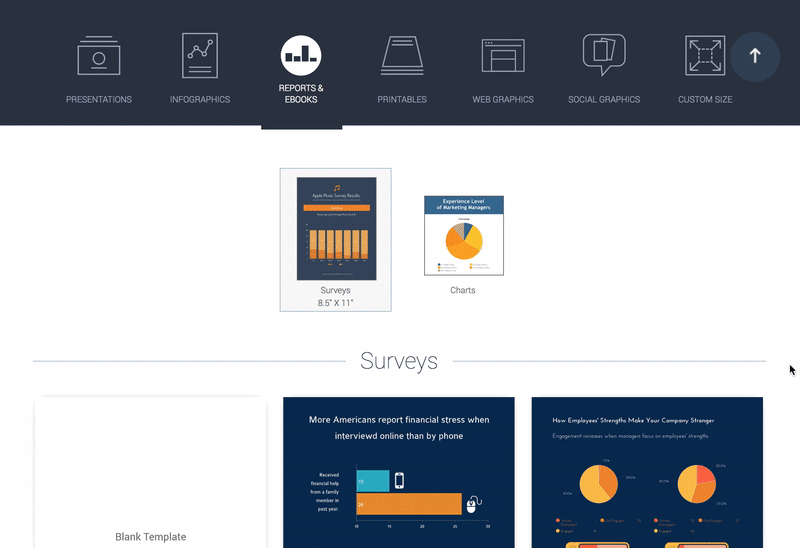 2
Type or Insert your Data.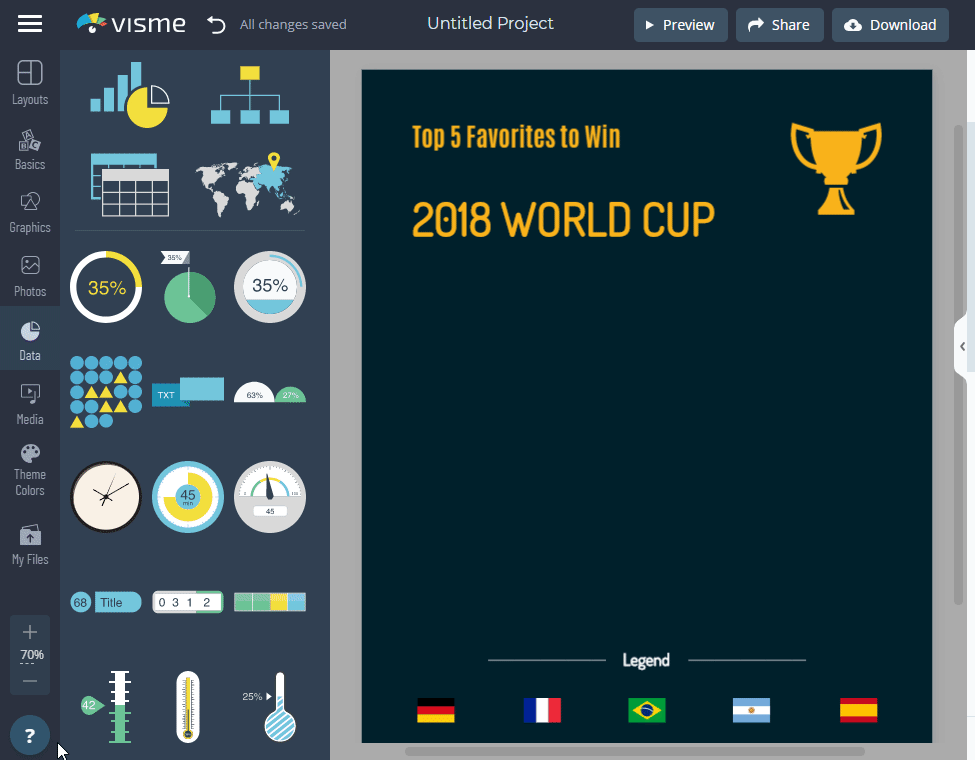 3
Select your chart type.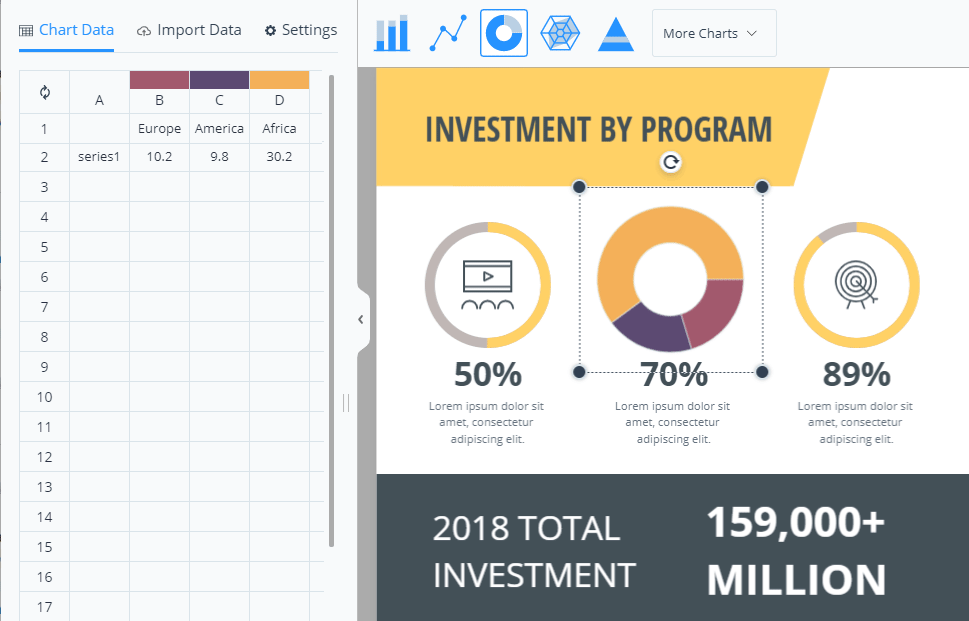 4
If applicable, compare data sets.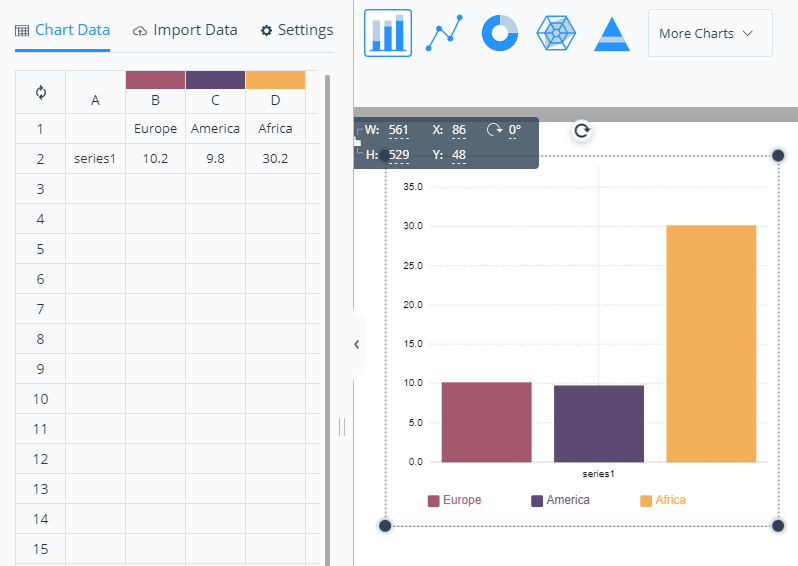 5
Apply and update colors to style your chart.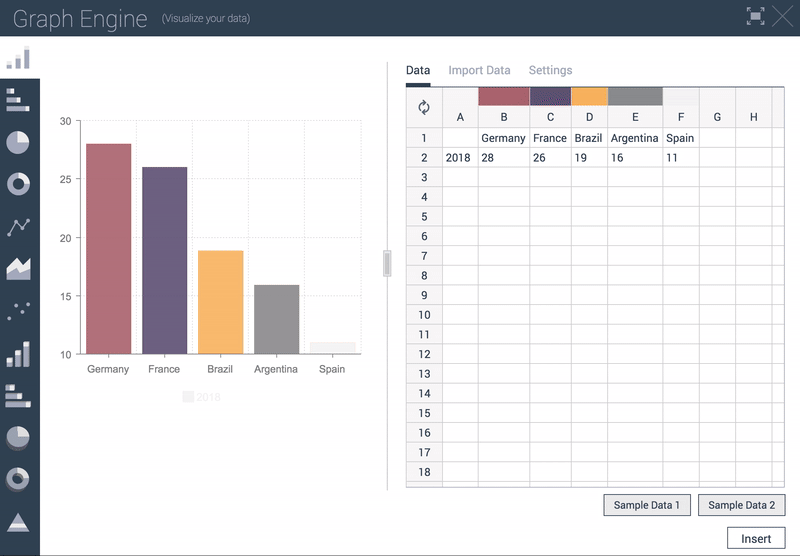 6
Customize chart settings.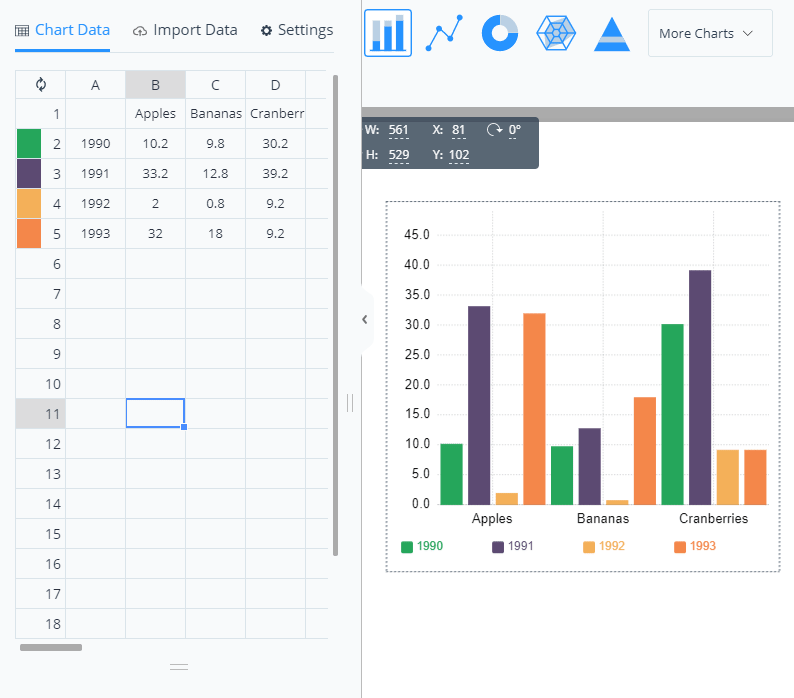 7
Preview your chart.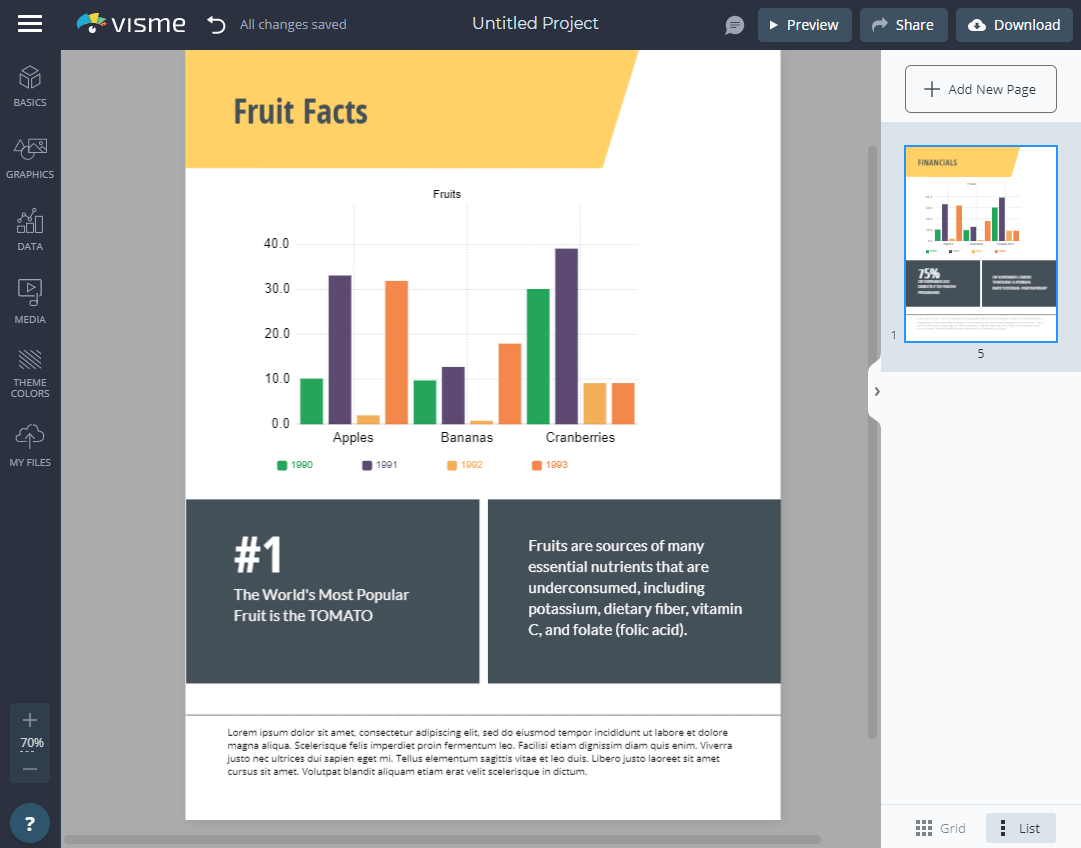 8
Share or download with your Audience.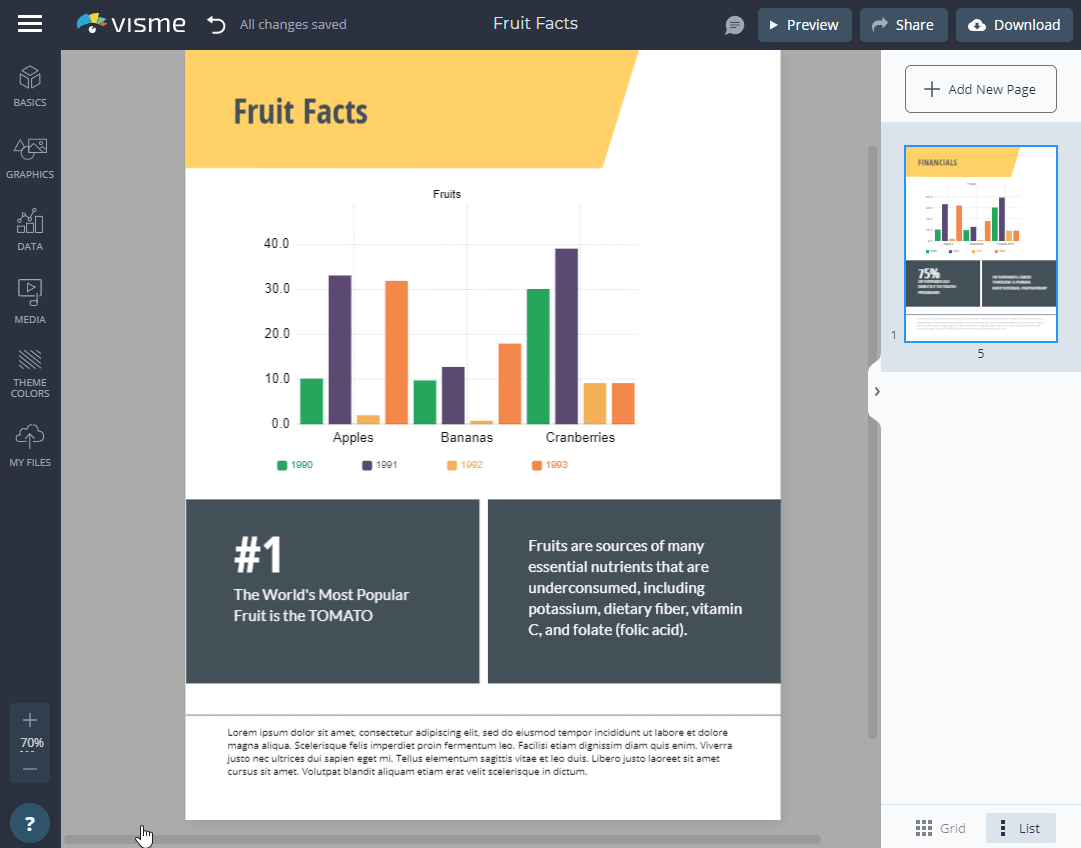 ---
For a full step by step refer to this topic on the Visual Learning Center  or watch the video below:
Video – How to create animated Charts

Back to home
Home
Infographics
Common Questions & Answers
External Content (i-frames)
Collaboration and Team Features
Analytic Tools & Insights