Google Maps
Google Maps is the most popular online mapping service with interactive panning & zoom, directions, location details, satellite views, etc. Google maps will definitely make your projects look polished & professionally done. Here is how you can insert Google maps into your Visme projects.
1
In the Visme editor, click Apps located on the left panel. Click Google Maps under Services.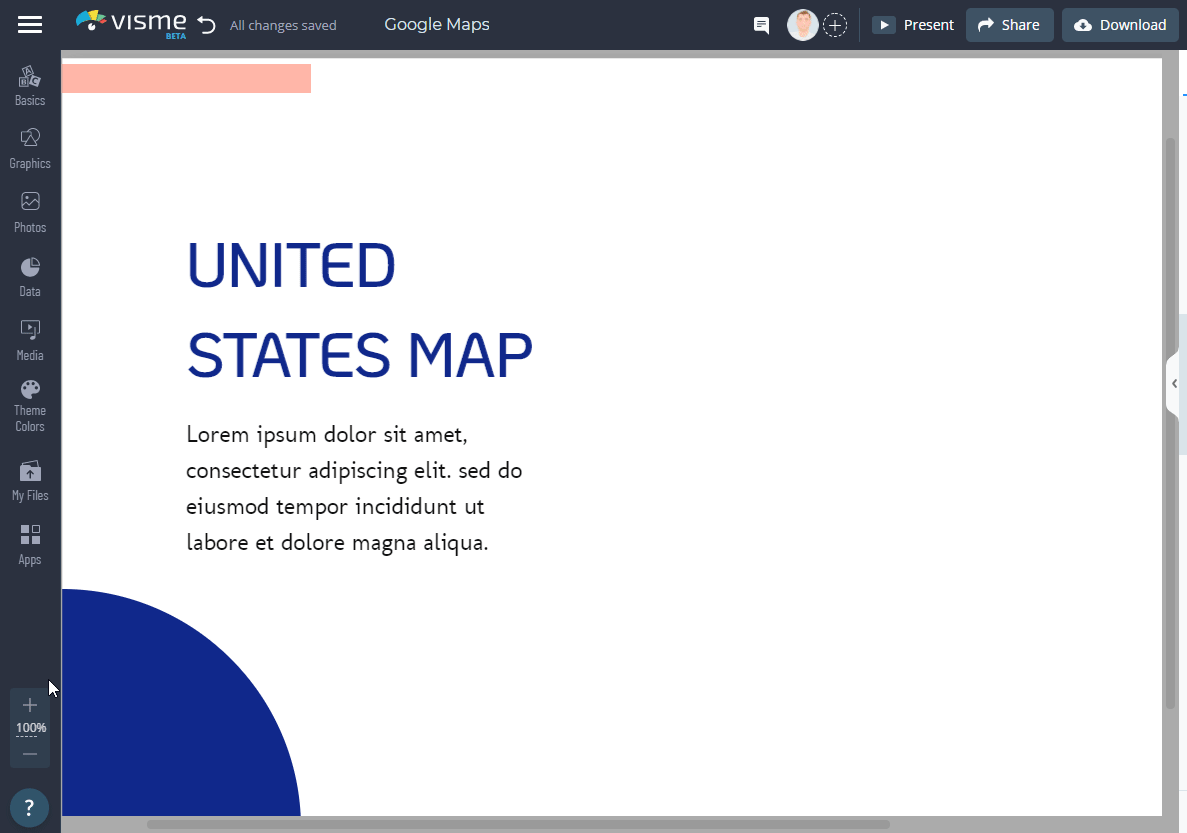 2
Type a location under Address field, then click Insert button.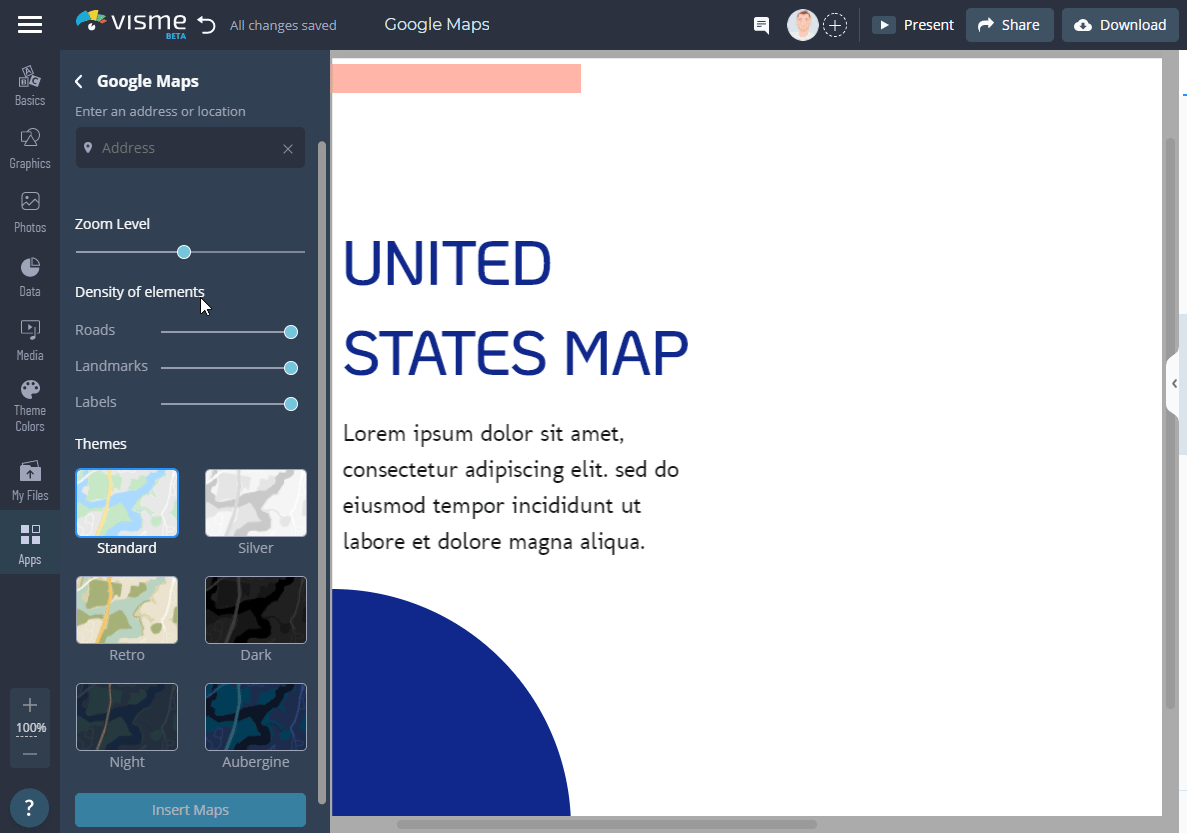 3
You will then be able to adjust the Zoom level, Road, Landmarks and Label density.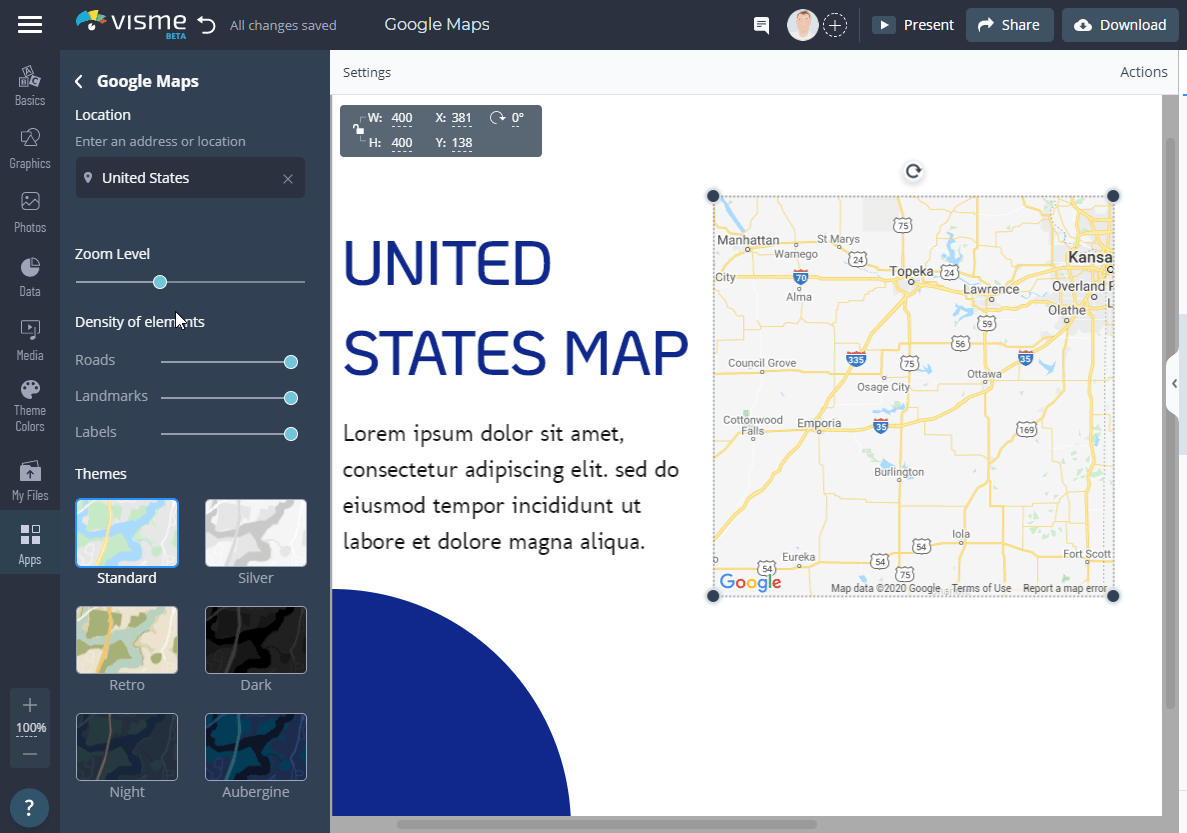 4
You can easily change the theme of your map by choosing from 6 map themes (Standard, Silver, Retro, Dark, Night, Aubergine). Once you click over a theme, it will applied to the selected map.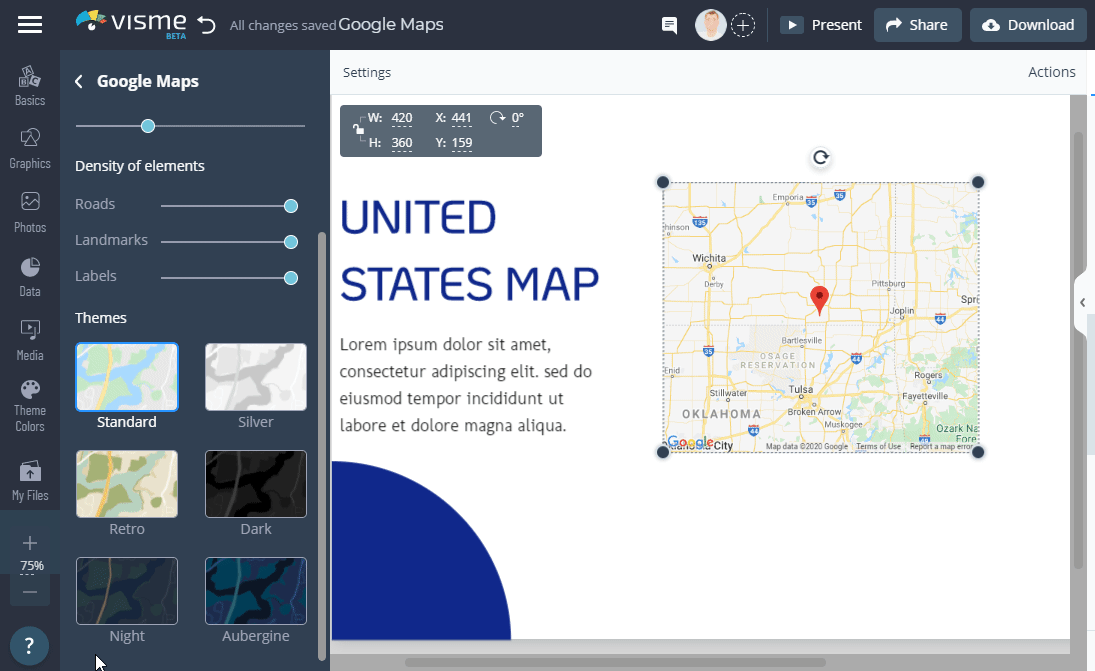 Back to home
Common Questions & Answers
External Content (i-frames)
Collaboration and Team Features
Analytic Tools & Insights