Pick Colors using the eyedropper tool
The Eyedropper tool enables you to change object or background colors by lifting them from any assets such as image, icon or text-box. The Eyedropper tool comes in handy when you want to sample an existing color for use into another element.
Here's how:
1
Inside the Visme Editor, click the object you want to change the color.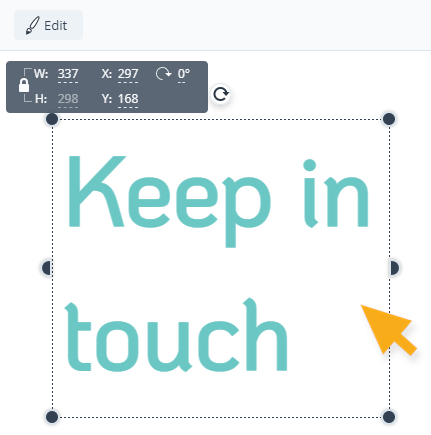 2
Click the Color square from the main-toolbar. You then click the plus button to generate a new color.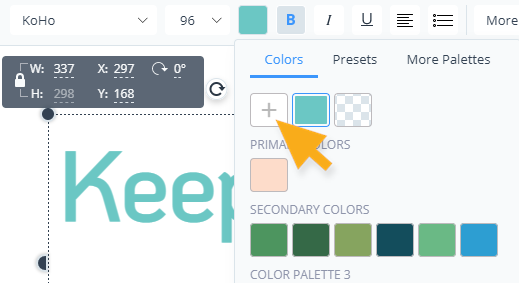 3
Click the eyedropper icon and click anywhere over any color on your canvas. Once you click over the color you want to use, the same will automatically apply to your selected object.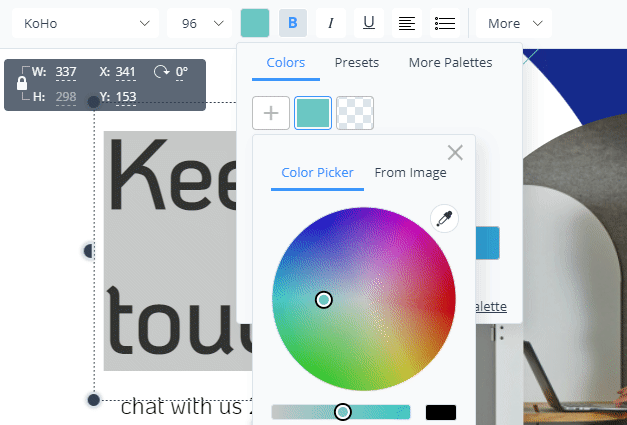 The selected color will remain saved under your most recent colors so you can easily reuse it in the future.

Back to home
Common Questions & Answers
External Content (i-frames)
Collaboration and Team Features
Analytic Tools & Insights