Removing or Replacing Video
Removing or replacing a video that you have already added to your canvas area is simple.
To remove a video:
1
Click on the video to show Property Panel on top.
2
Click the Trash symbol, and the video will be deleted.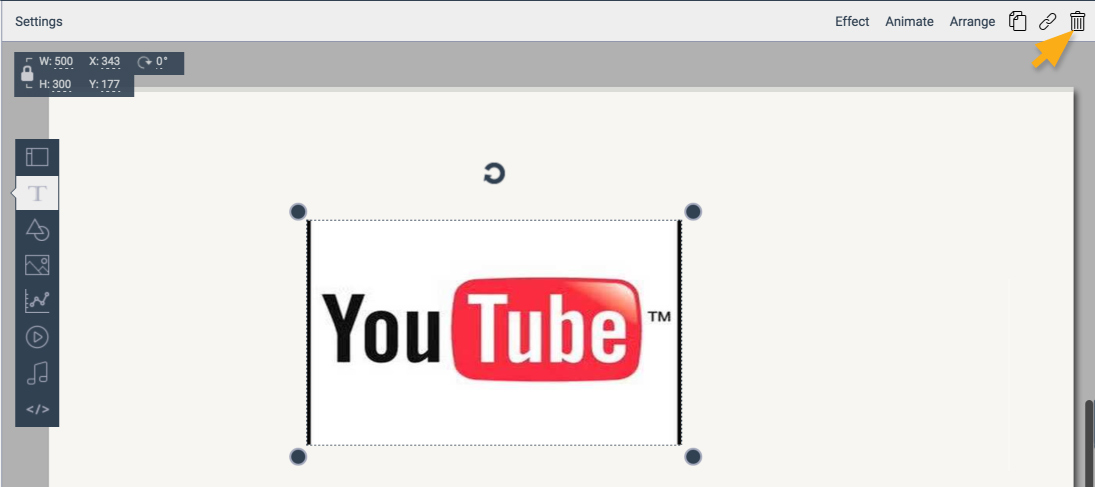 ---
To replace the video:

1

Double click on the video or click the Settings option on top left to open the Property Panel

2

Highlight the

URL of the video

that is currently listed, delete it and

paste in the new URL

.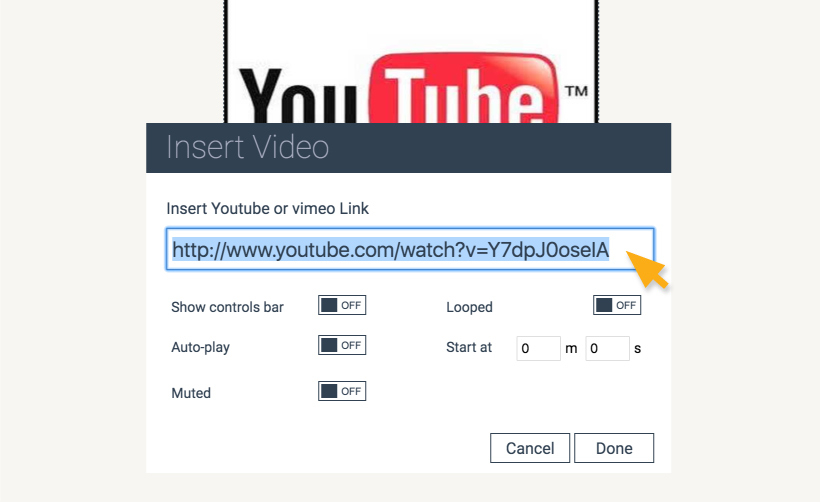 3
Change any of the settings
to have your video set to autoplay, loop, show controls, for example.
4
Close the window and see if the updated video image appears.