Adding a frame to your photos is a nice way to enhance your design and add a focus to a specific area of your photo, removing areas that are not needed.
To add a frame around your image:
1
Simply click on the image you want to add a frame to. If the image is locked you will have to unlock it to be able to frame the image.
2
Next select Frame from the property panel.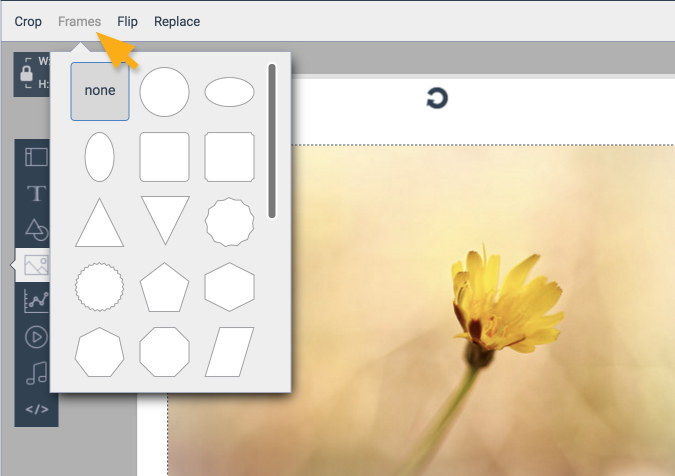 3
Select the frame that you want to use and once it is added to your image, click in the center of the frame to move the frame to the area of the image you want.
4
To adjust the size of the frame, click on the white pointers and drag the edges to the size of the frame desired.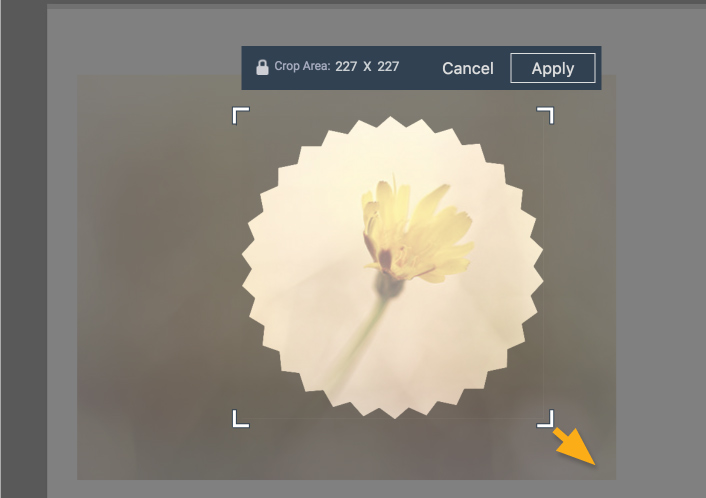 5
When you are finished, click Apply.