As part of its mission to empower visual communicators everywhere, Visme released a set of widgets to help you quickly create visual statistics and display all types of data.
How to Create Visual Statistics
1
Drag and drop your data widget.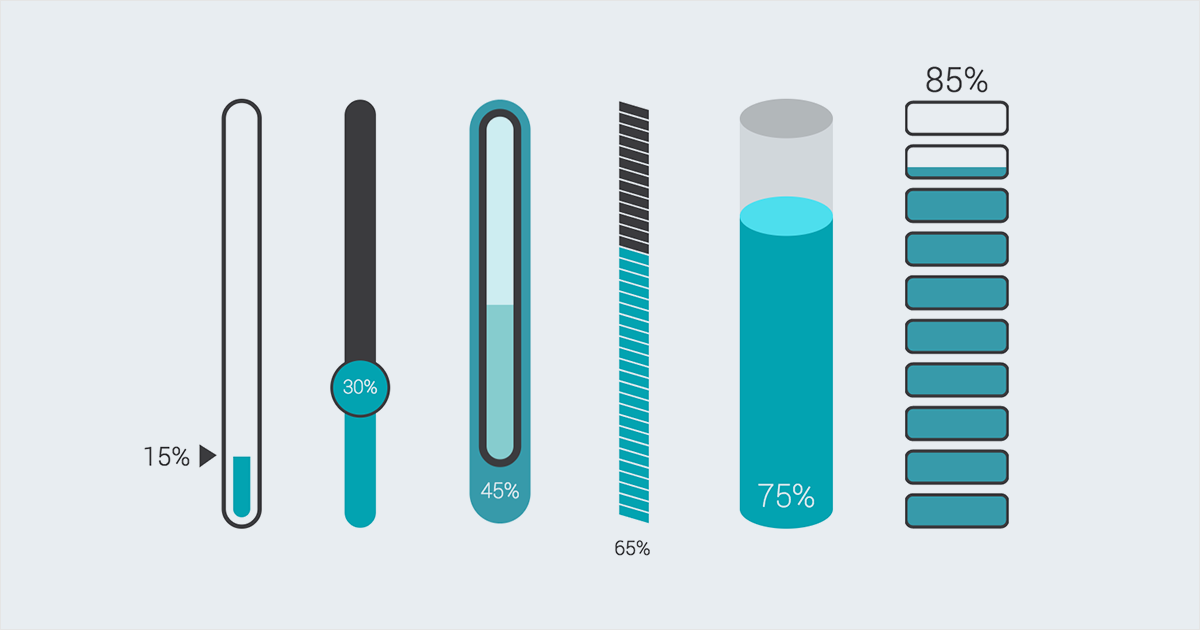 Next, you'll see 34 data widgets appear on the docked panel to the left side of your screen. You can choose from any of the newest data widgets by scrolling to the bottom of the panel and simply clicking on your desired visualization or dragging and dropping it onto your canvas area.
You can choose from vertical data widgets or horizontal ones, depending on how you want to lay out your information.

And you'll also find new radial dials, gauges and even hourglasses useful for visualizing all types of statistics and measurements of time, distance and space.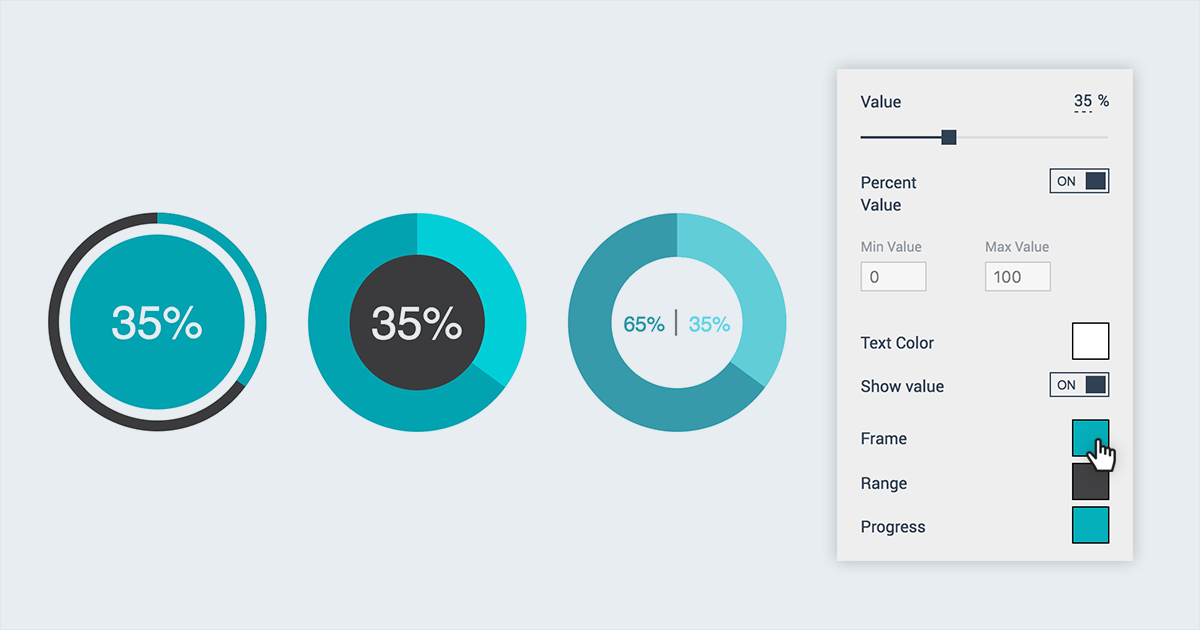 Once you've chosen your desired data widget, you can then adjust its size by clicking on any of the corner handles and dragging and dropping it until you reach the desired size.

2
To create your own visual statistic, simply double click on the data widget and insert a value by typing it in manually or using the slider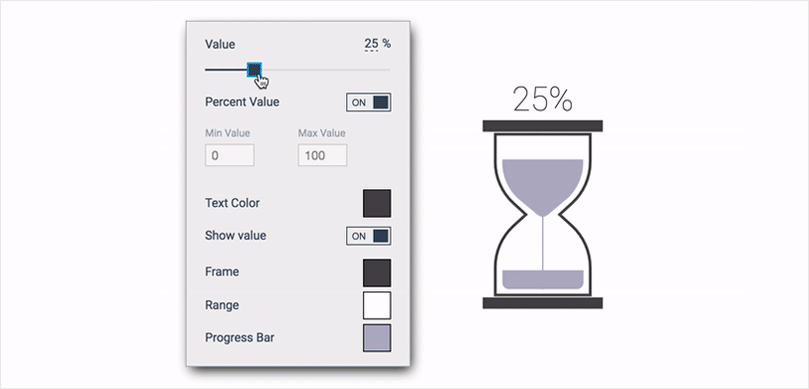 3
Display a number or a percentage.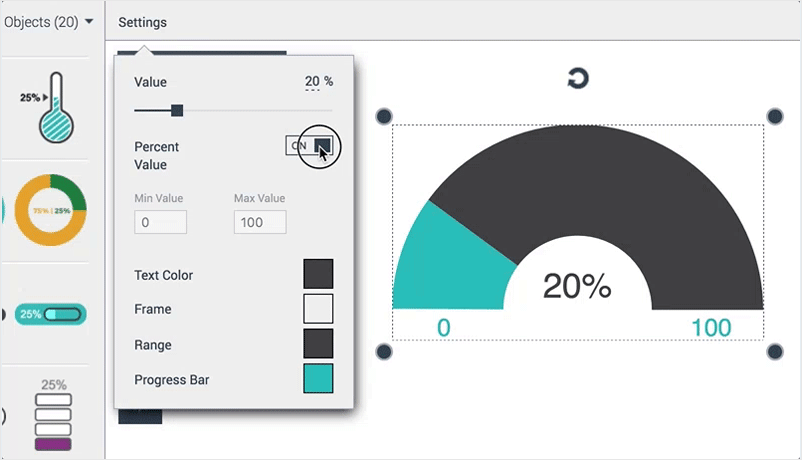 4
Create your own scale.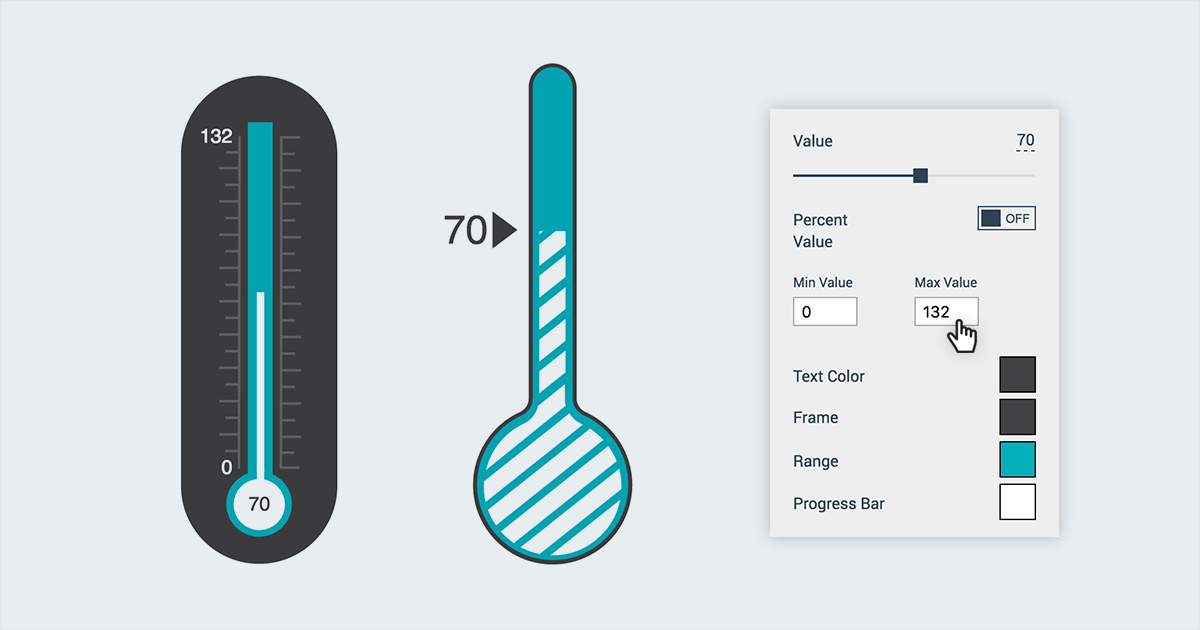 5
Change the text color.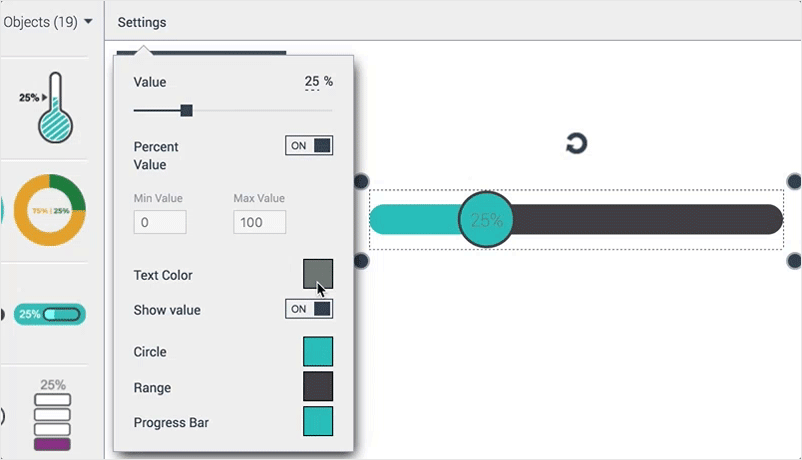 6
Hide or show values.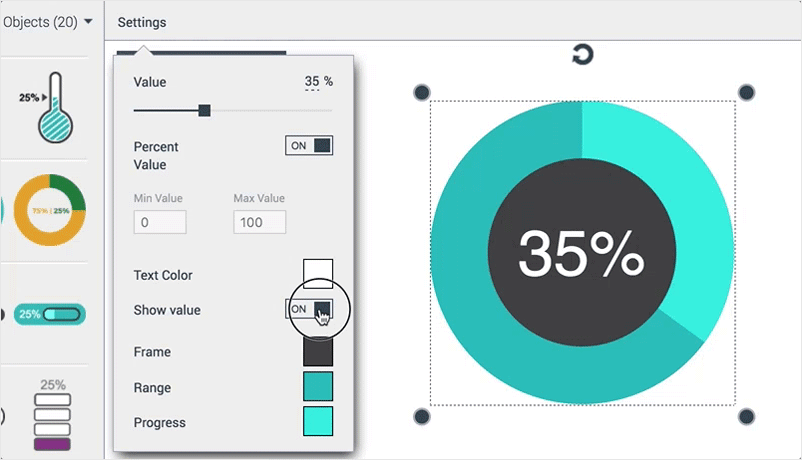 Tip: There may be times when you will want to hide your values and simply display the visual representation of a percentage or a value. In this case, you can turn the Show Value option off from the Settings menu.
7
You can modify any color in your data widget, from the color of the frame to the progress bar and range.
To do this, simply click on the corresponding swatch and choose any of the hues used in previous projects or apply a brand new color scheme.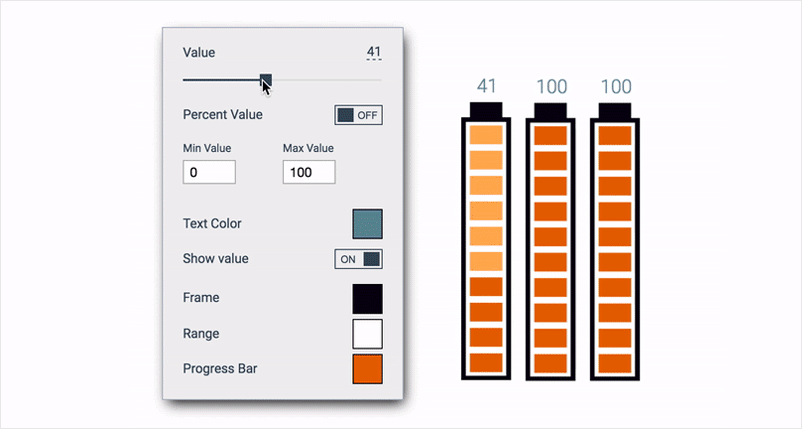 ---
How to Visualize Charts and Graphs
1
Under Charts and Data Widgets, select Charts to create visual graphs.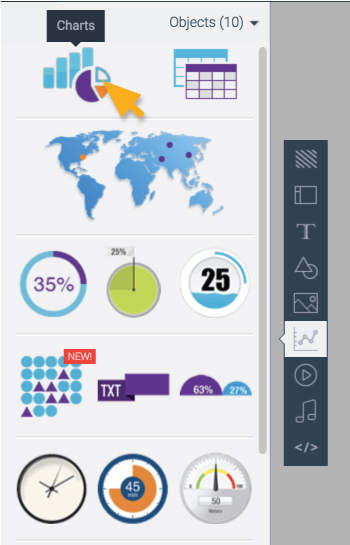 2
A Graph Engine window will pop-up for you to make any changes.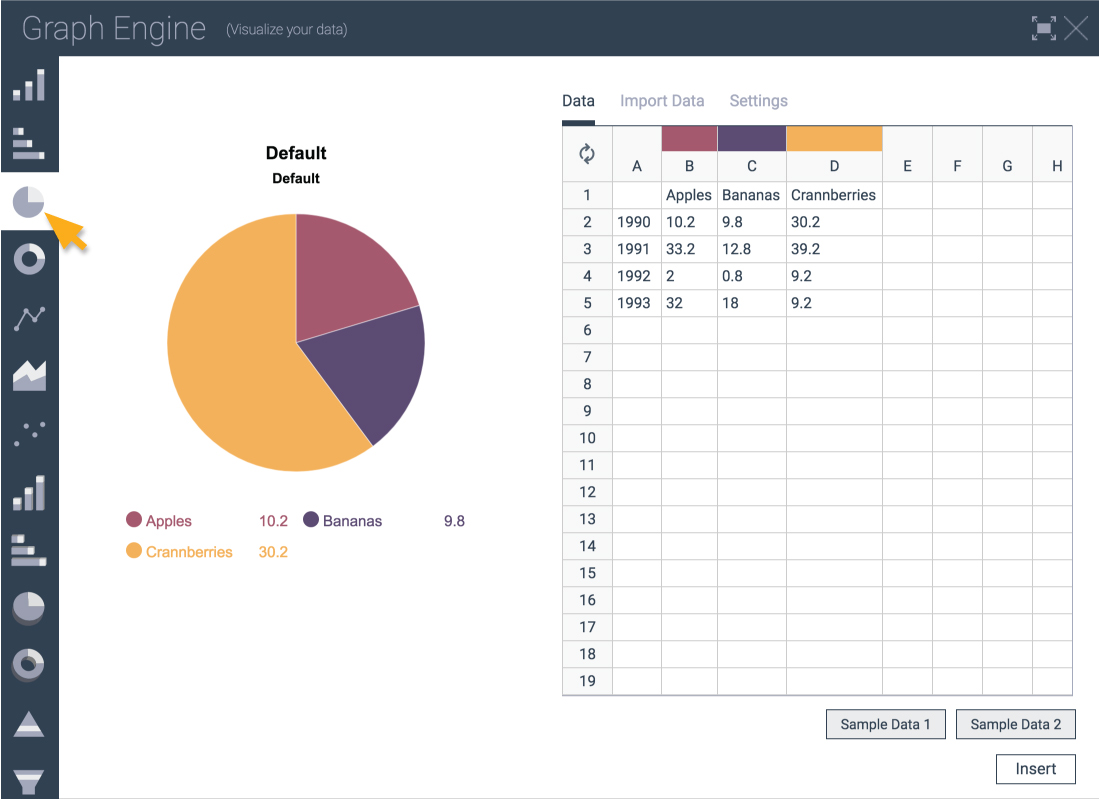 Click here for more detail steps on How to Create Charts.
---
How to Visualize an Interactive Map
You can visualize geographic data in the form of:
A social and demographic trends map
A comparative global map
 A regional trends map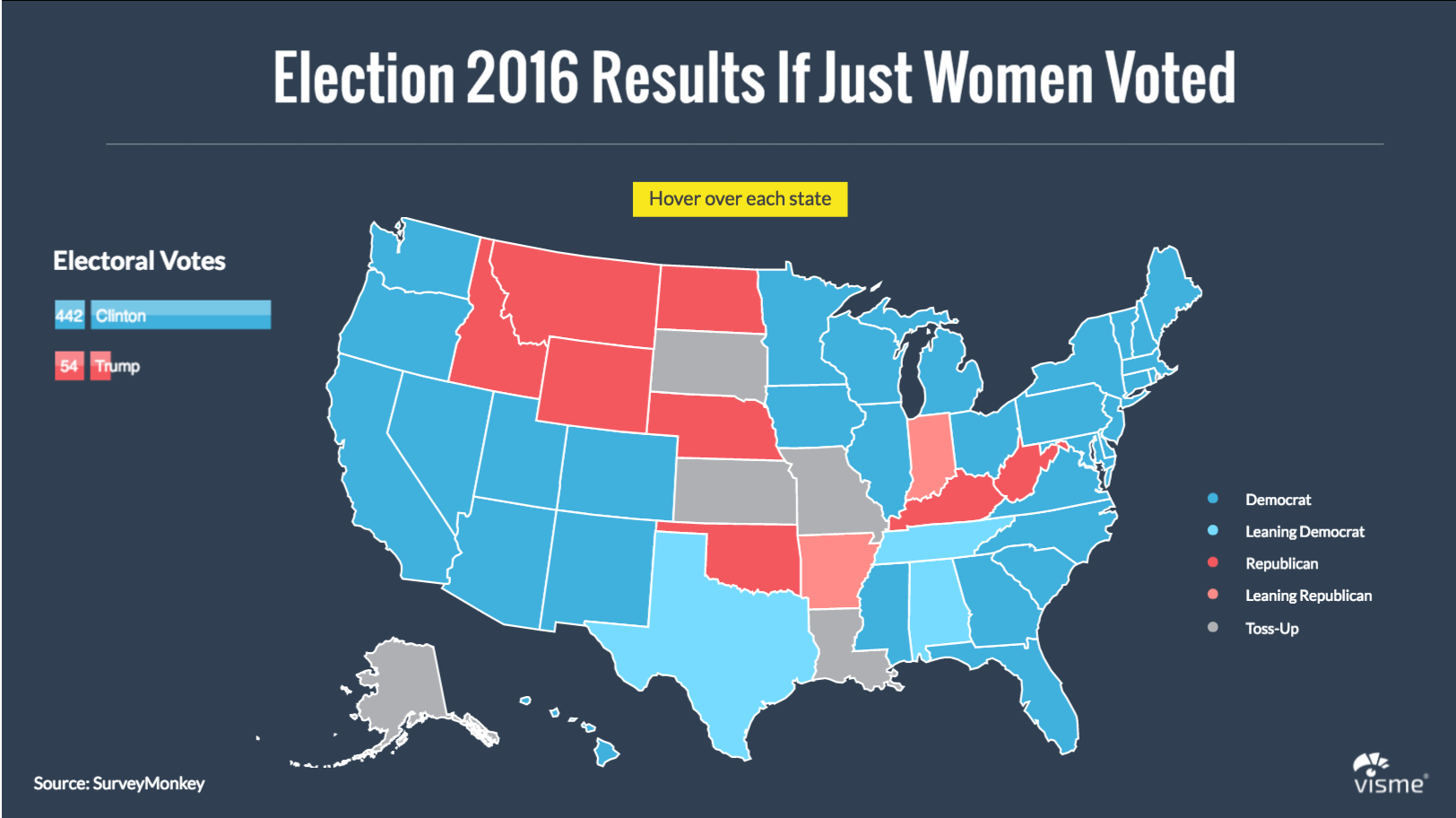 Click here for more detail steps on How to Create an Interactive Map.
---
How to Visualize Pictograph and Arrays
Icon arrays simply refer to displays in which icons are used to represent segments of a population, with differences either in shape or color to visualize proportions.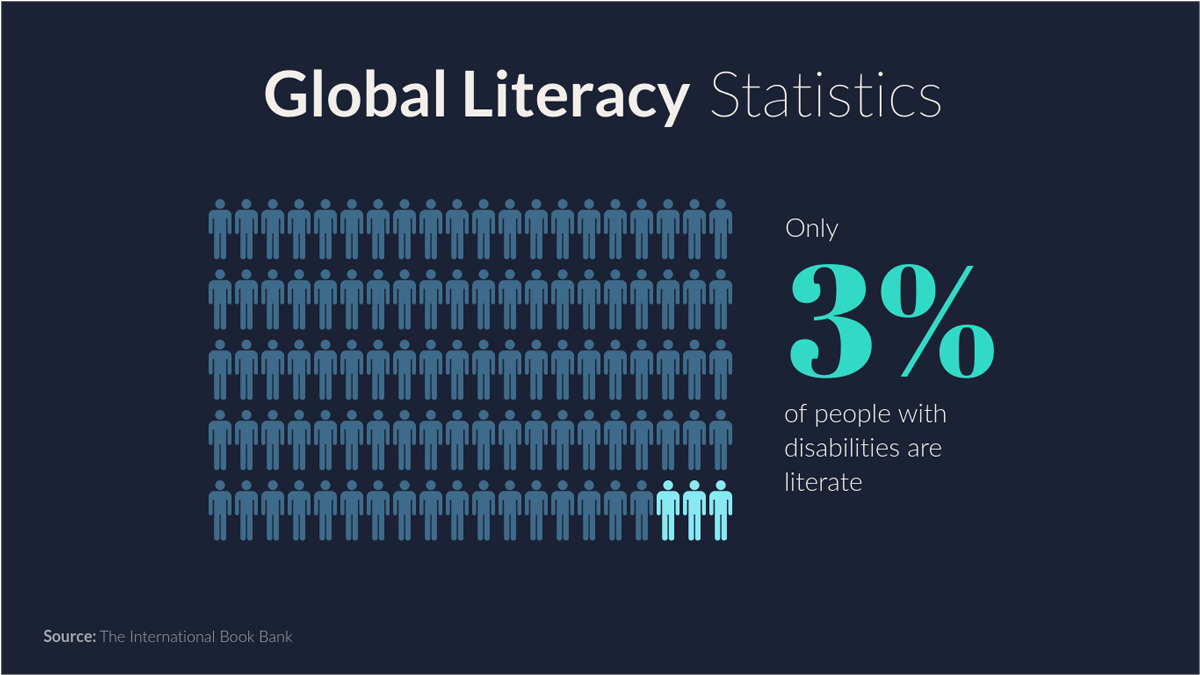 Or find inspiration in this pictograph we made to represent a fictional figure of the number of places visited by the average citizen from each of these countries.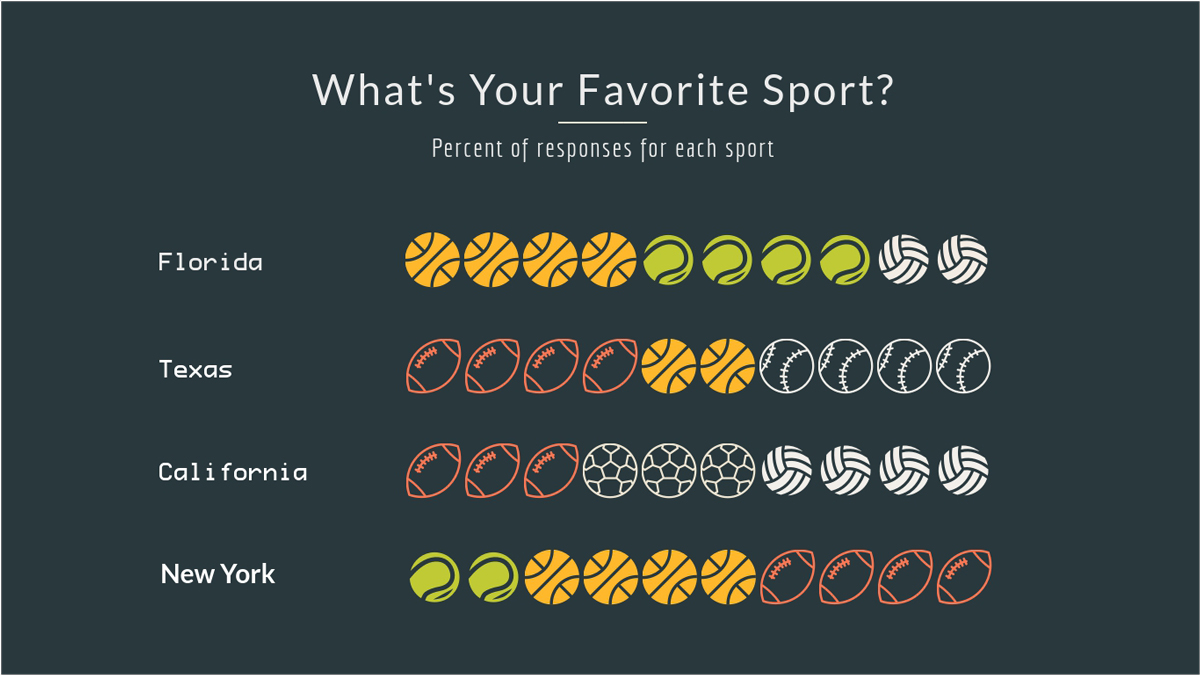 Click here for more detail steps on How to Create Pictograph and Arrays.