There are times when you need to make a presentation but you aren't sure if there will be a stable internet connection to present your Visme. In those situations it's always a smart choice to download your presentation for offline use.
You can download your project as a JPG, PNG, PDF, or HTML5 file. If you added animations or audio, it is recommended to download as HTML5 as this format will preserve interactive effects while JPG/PNG and PDF will be static files that won't preserve interactivity.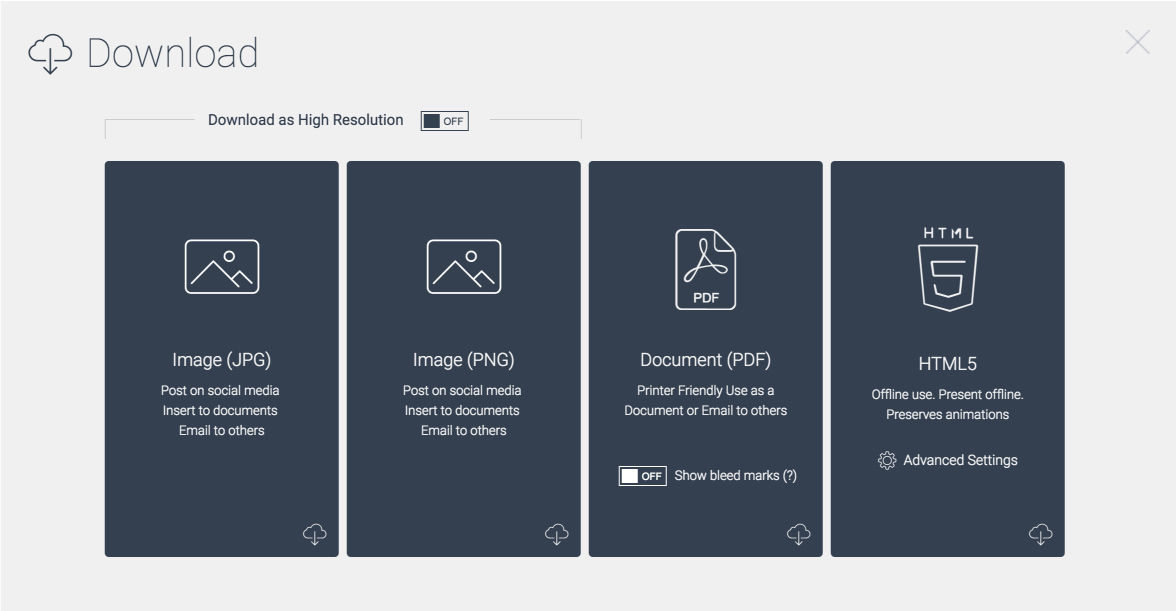 1
 For this tutorial we will download our project as HTML. First, clicking the Download button in the top right menu, this will take you to the download page and also save your project.

2
Once the download page show up, you have four options to download. Click on HTML5 to Download your presentation.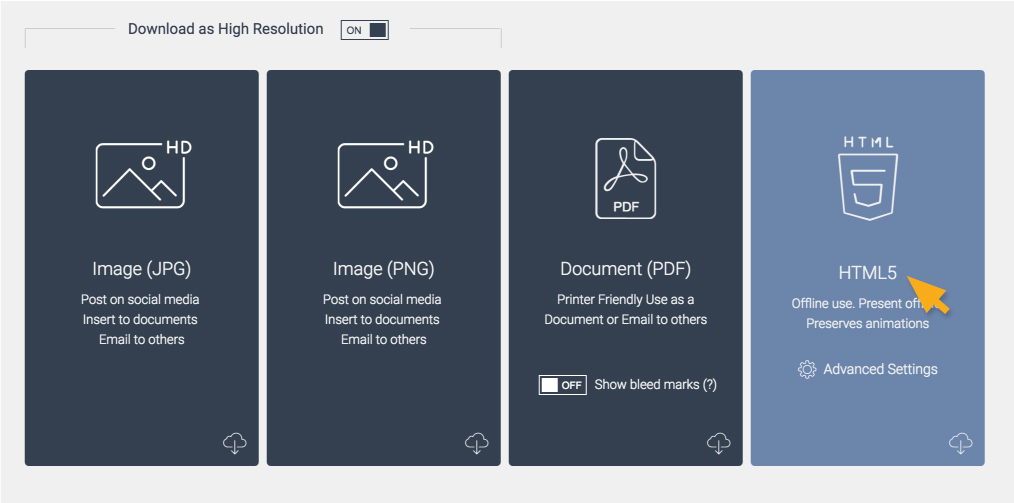 3
 Once the download completes, navigate to the file's download location. For Mac users,
double click the .zip file to unzip it
.
For PC users right click the zip folder and then select "Extract All".  Then copy the file to your local computer. Now open the .html file using any latest browser without needing an internet connection.   (Typically when you double click the file it will automatically open in your local browser).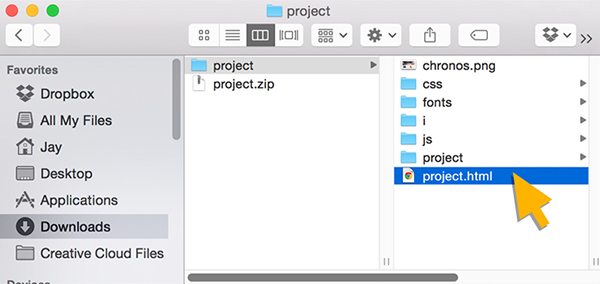 4
 You are now ready to present anywhere with or without an internet connection.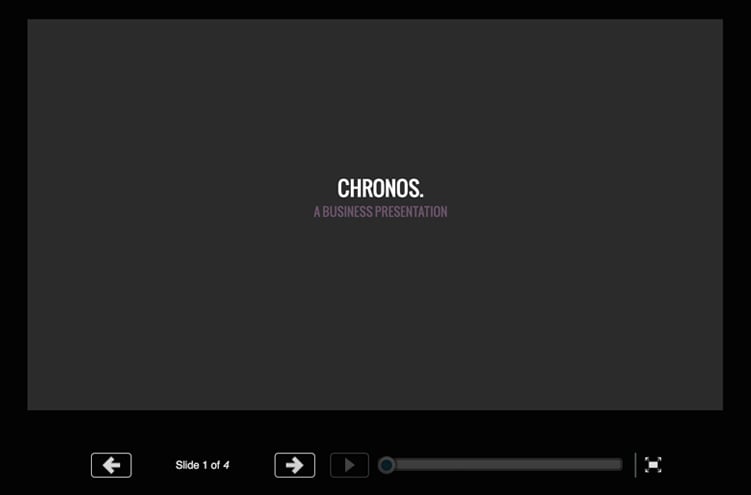 Keep in mind, when downloading and presenting offline the HTML version will retain all interactivity and animations in your project.
However if you embed third party content, such as Videos from youtube, or embedded content would not work offline.