Visme allows you to easily import your Powerpoint presentations. There are a number of reasons why you would want import a Powerpoint to Visme.
Bringing your Powerpoint online is incredibly useful including:
– You can more easily share your presentation with your audience
– You can share it on social media, email, or publish it via a URL
– You can make your Presentation private and password protected and you can keep it public.
– No longer will you have to attach large files to your emails, just send them the url to the project. You can also make the project private with password protection so you can decide who can edit or view the project.
– You can track the effectiveness of your presentation by using Visme track analytics including when, from where and how long your project is being viewed.
– You can even convert your Presentations to generate leads using the Visme lead generator feature.
Here is how to import a Powerpoint:
1
First go to your Dashboard by logging into Visme or if you are currently editing a project, click the main menu drop-down.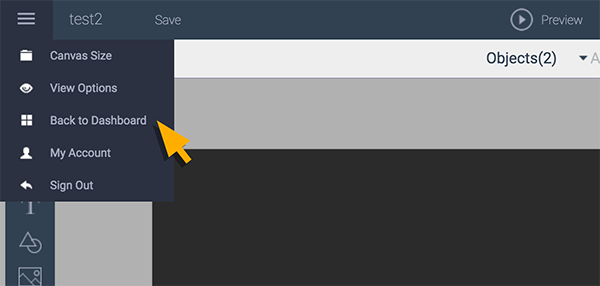 2
Once at the Dashboard, click the Import button.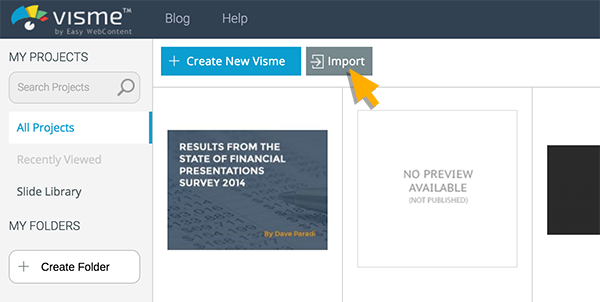 Tip: Your PowerPoint presentation will import as images, which flattens each slide of your project into images. Each image will be its own slide. You will not be able to edit the image, but you can always place objects on top. This method also ensures the closest match of the slides to your original powerpoint.
3
 Click
Choose file
and select the .pptx file. It is important that the file is .pptx and not .ppt which is an old version of powerpoint that is very outdated.
If the file type is different, you can go into Powerpoint and Save As a .pptx file. Once you choose the file, click Finish.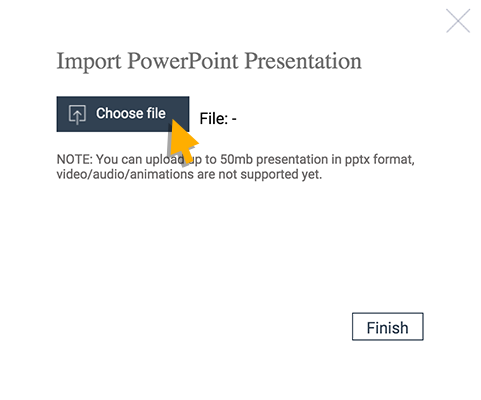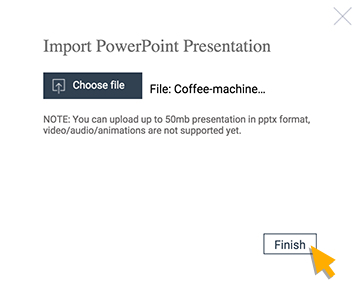 Your project will start its import process into Visme. Note that depending on the import type (as Image vs. Editable) and number of slides and layers your presentation contains, the process can take seconds to long as a few minutes.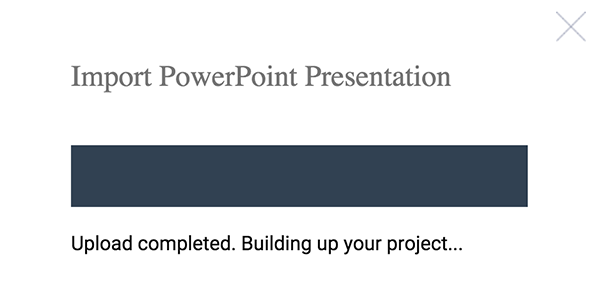 Once the import process has been completed,  you will have your Powerpoint online and can then open it in Visme editor and begin editing and publishing it. You can also go to the Publish settings to
set the privacy
and access permissions.
---
Watch Video – Step by step Import from Powerpoint and Tips