Finding photos to enhance your design is easy with Visme. You can easily upload your own photos to your design or select from the millions of photos available in the free library. Once you have uploaded or selected photos, your images will be stored in your Media Library.
To search for photos:
1
Simply select the "Images" symbol from the left on the toolbar.[screenshot of images icon)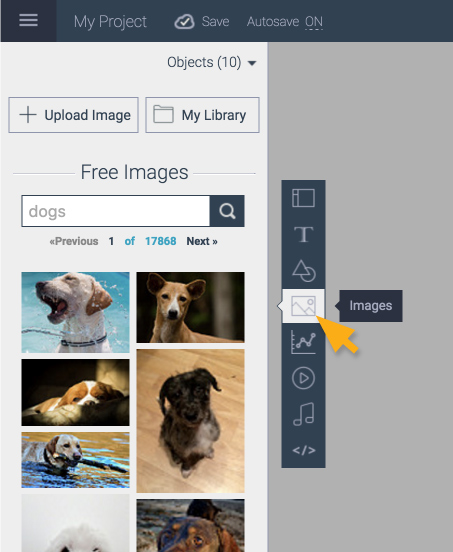 2
Search for a specific image  by typing in a search term or selecting from one of the images that appear.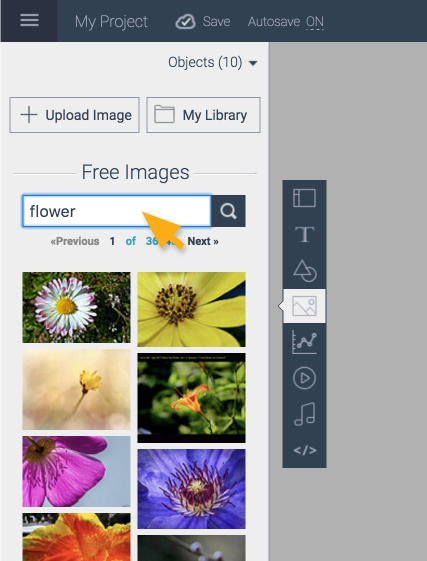 3
Select the image you want and you can place it on your design by either clicking on it or dragging and dropping it into place on your design. You can then adjust its size and position as needed.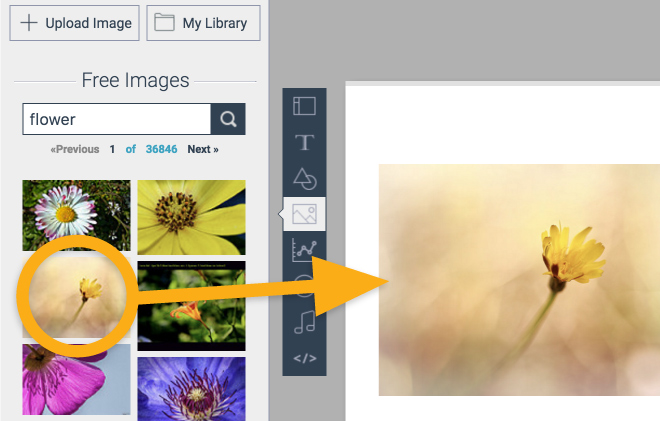 Try short phrases when searching for images. If you don't achieve the desired results, try short phrases or alternative keywords that are broader.