Upload design to Social Media
Once your project looks exactly the way you want it to, you can then upload it directly to the social media platform.
Before you take that step, you will need to download your project first. For Social Media, you would need to download it as a JPG or PNG format.
1
Inside your Visme Editor, click on Download at the top right corner of your screen.

2
Click on the JPG or PNG options to download. Turn on Download as High Resolution if you want high quality image.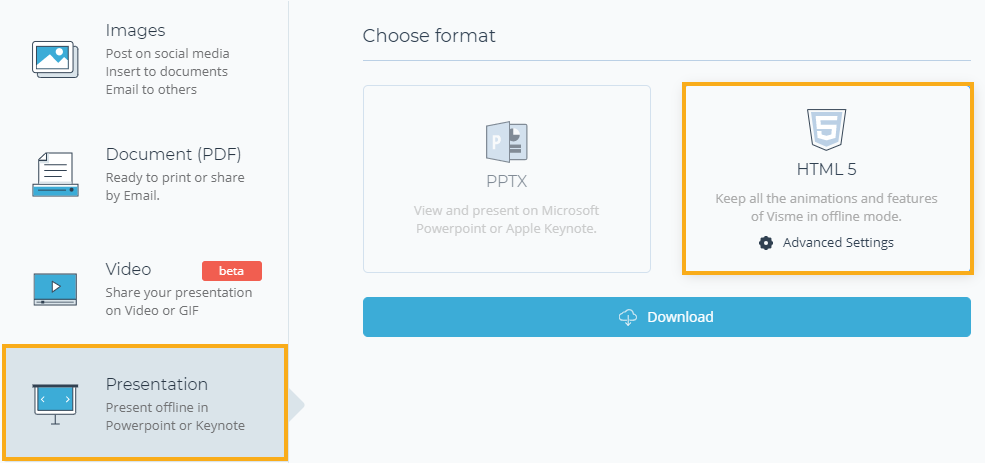 2
Let's just say you want to upload your project in Facebook. All you have to do is simply upload and save. You don't have to resize or crop your design since the templates are already sized according to the image requirements set by each channel.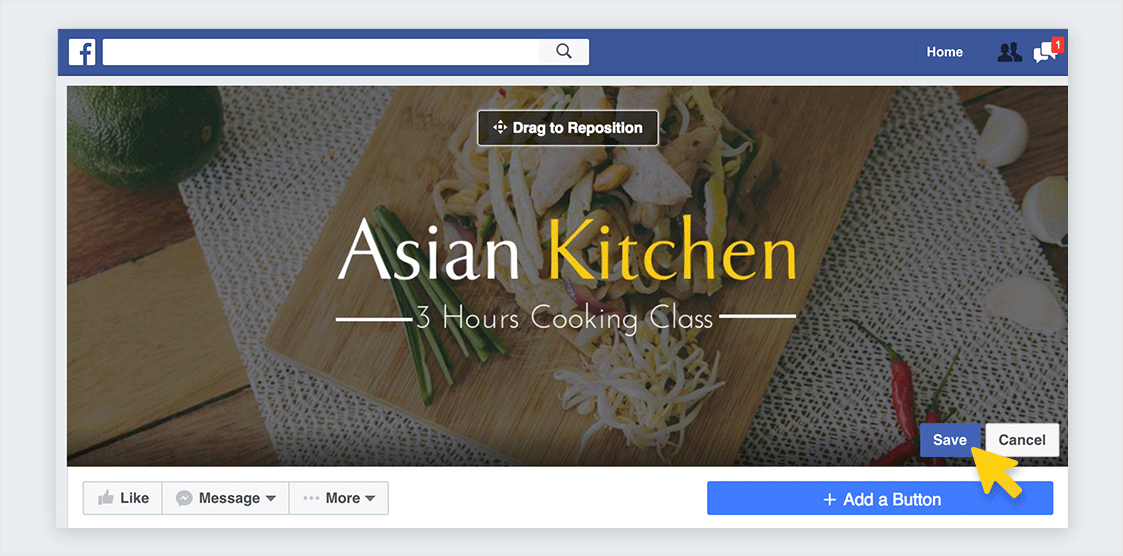 Back to home
Common Questions & Answers
External Content (i-frames)
Collaboration and Team Features
Analytic Tools & Insights