When to use grids
Here's the steps:
1
Login
to your account and open a project in Visme.
2
Click on the menu option at the top left of your screen.
3
Choose the View Options dropdown.
4
Customize your Grid display options.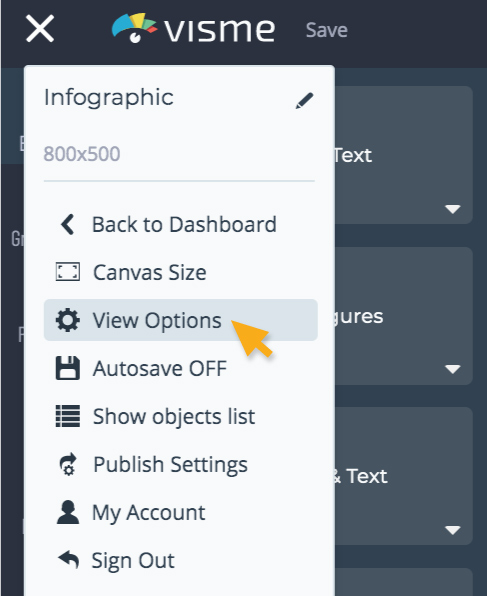 ---
There are three primary options:
Show Grid: You can turn on/off Show Grid. When the show grid is on,  it will give you further options (grid size and opacity) to customize your grid preferences.
For Grid Size, this allows you to set the size of each grid square on your stage area. For example, you can set it to small grids such as 40X40 pixels to increase number of total grids on stage (smaller areas to work with) or you can set it to larger (ex. 100X100) so you can work with less number of grids. You can also set the width and height of your grid to different sizes all depending on what your needs are for your design.
As for the Opacity, this will allow you to adjust how transparent you want your grid lines to be. The higher the % value is, the more visible your grid lines are.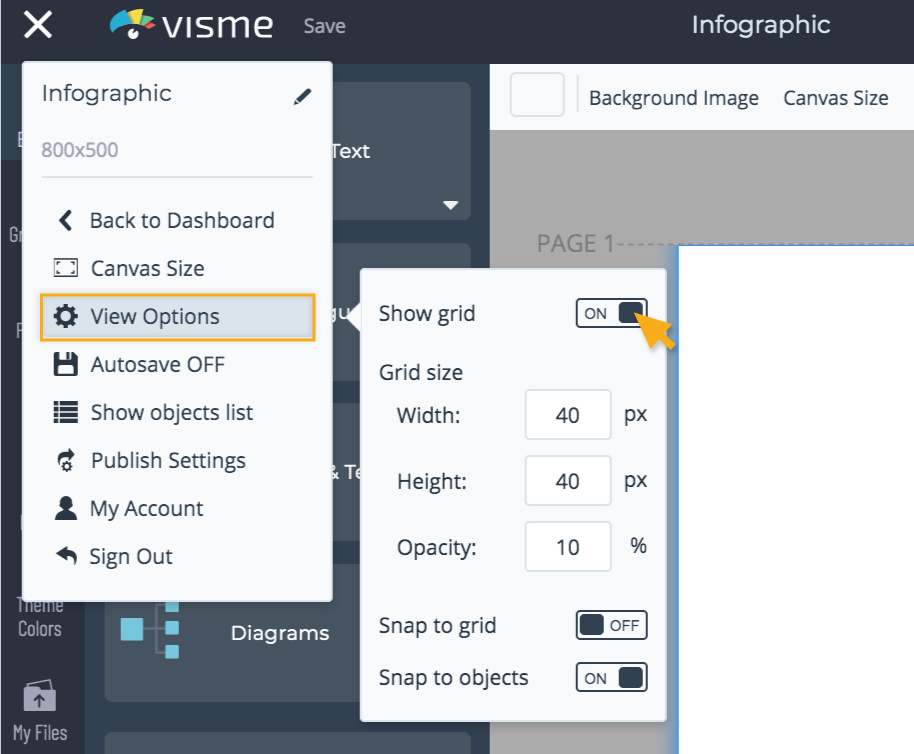 Snap to Grid:  This will allow you to snap objects to the grid lines.  When it's turned on, the snap option will act as a virtual magnet. When an object is drag close to a grid line, it will gravitated towards the approaching grid and snap to it.
Snap to Objects: This is very similar to Snap to Grid. When it's turned on, rather than the grid lines becoming magnetic, this will allow objects to snap to each other as they are approach each other.
---
Watch Video: How to Use Grids to Align Content