Can I make my work Private?
You can easily make your project Public or Private in just couple of clicks.
1
If you want to make a published project Private where only people with a link or password can view the content, all you have to do is click Share at the top right of the screen. You then click Share Privately option in Share Online page.

2
Once you click on the
Share Privately
option, you have the option to set it as
Restricted to Specific People
which means that only those you invited have access to your project.
Restricted to People
 means that only your people under your team will be able to access it (
more at visme.co/teams
), or
Anyone with the link
which allows anyone with the link inside or outside of Visme to view your project.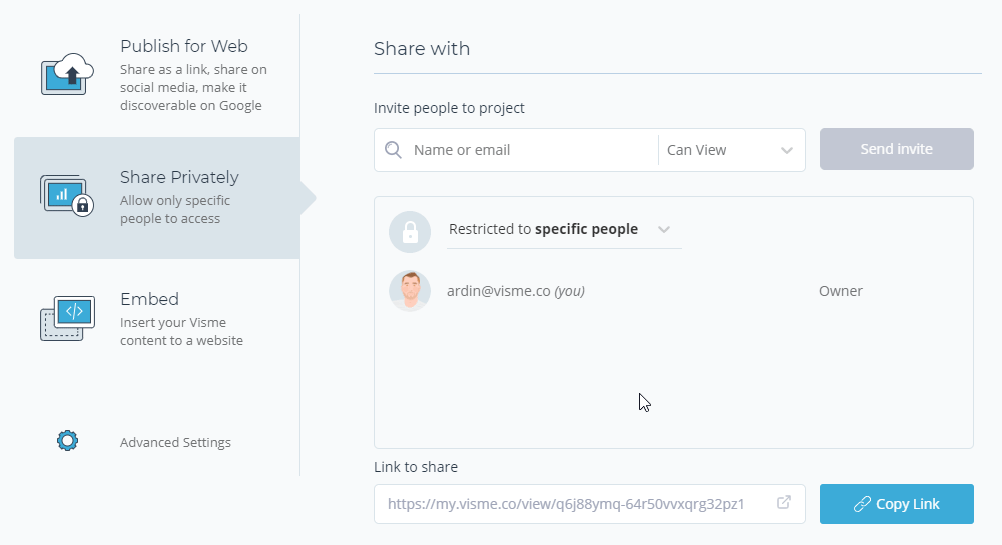 3
Invite people into your project by entering their email and clicking Send Invite. The invited members can comment, view or edit your project, depending on the permission setting you've selected. They will then receive an email notification which contains a link to  your project.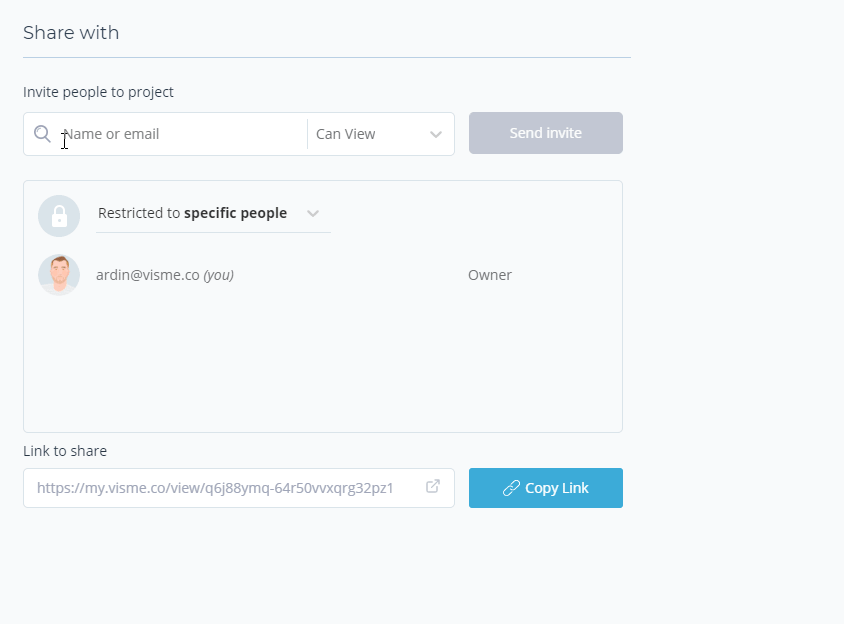 4
You can also
copy
your
private URL
and share it with your audience.
More about the collaboration & annotation feature here.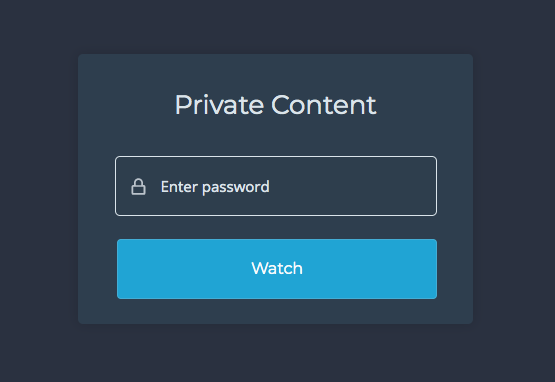 How do Private Visme Projects work with Robots and Search Engines?
If you make your project Private in Visme, it would not be indexable by Search Engines. Robots such as Google would not index your content so if people search for your project, it can't be found.
Note: If you have a project that your previously had it as Public but you then make it Private, it can take days/weeks for Google to revisit and remove it from its index as a Private project if it is already indexed by Google when it was Public.
When a project is private, only those you give the URL to can view it. If you also make the project private with password protected (an option under Privacy), then only those with URL and password can view it.