Can I make my work Private?
Using Visme you can in just a couple of clicks make any project Public or Private.
By default all projects are in Public mode. Your project will only be viewable to public after you publish it.
1
 If you want to make a published project Private where only those with a link or password can view its content,  you can do so via the Share Tab on top the of the right panel, click the Share Privately option.

2
 Share Privately gives you the option to Share with anyone, Share with my Team or Anyone with the link can view. After selecting your option, click on the Generate link.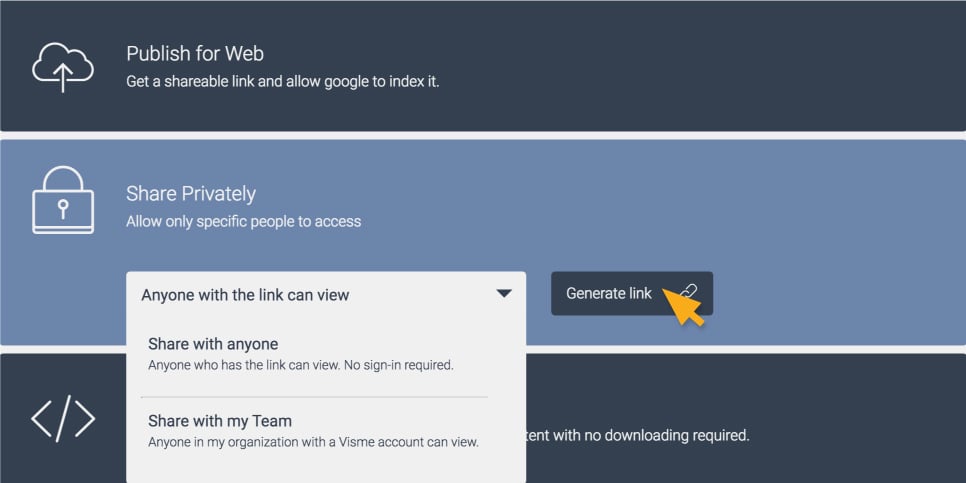 3
After click on generate link, a window might pop up if you have your project set as public before. Just click on Stop publishing, it will give you a link to view and share privately.

4
 Once you do that you will be given the option to enter a password. 

5
 If you choice to put a password to your project, it will be password protected and only those with the password can view the project's content.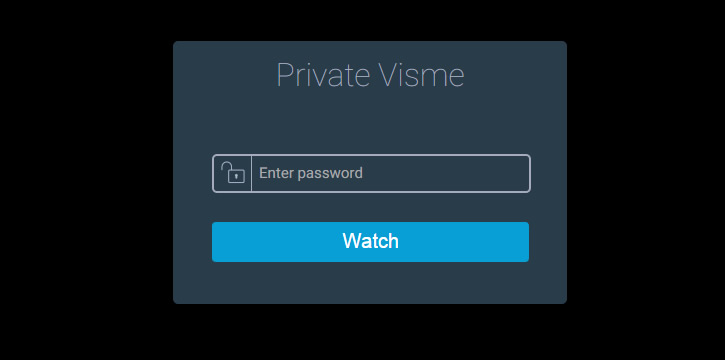 How do Private Visme Projects work with Robots and Search Engines?
A project that is made private with Visme would not be indexable by Search Engines. Projects are set to no follow so Robots such as Google following this protocol should not index the content.
Note that if you have a project that is Public and then you make it Private, if it is already indexed by Google when it was Public, it can take days/weeks for Google to revisit and remove it from its index as a Private project.
When a project is private, only those you give URL to can get to it. And if you make the private project also password protected (an option under Privacy) then only those with URL and password can view it.