Comments and annotations
"Alone we can do so little; together we can do so much." Visme collaboration feature is now live. Visme's collaboration feature allows a group of two or more individuals to collaborate with each other and share feedback across the teams with ease.
Here is how you can add comments into your project, use different annotations styles, invite others into your project and more.
1
Inside the Visme editor, click the comment icon located at the top-right corner. You will be presented with multiple annotation styles to use.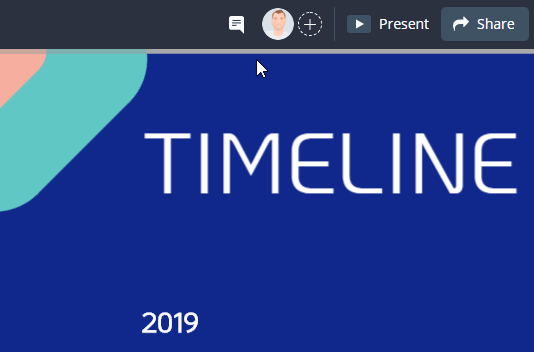 2
Click over the desired style to activate it and start using it. Once you highlight an object you can release the left button of your mouse and the comment window will pop-up. Type your comment and click Post.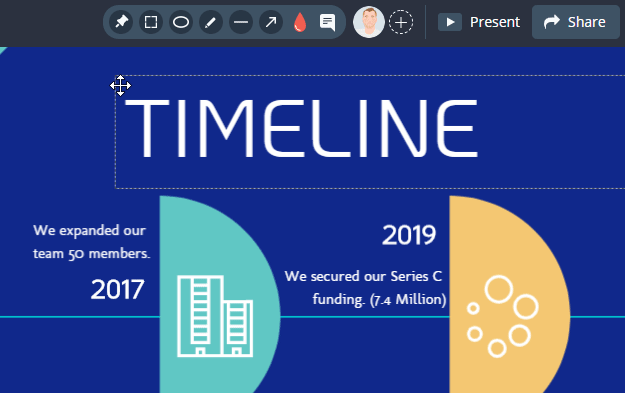 3
Change your annotation color by clicking by clicking the comment icon and select a color from drop-down menu based on your preference.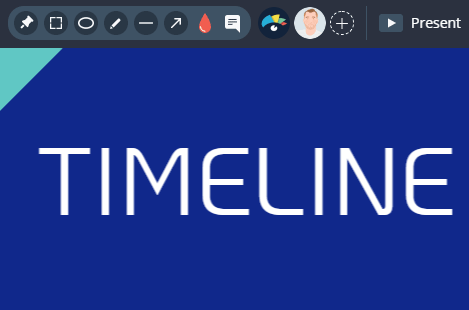 4
Spotted a typo or forgot to add something? No worries, you can always edit your comment or reply to the thread.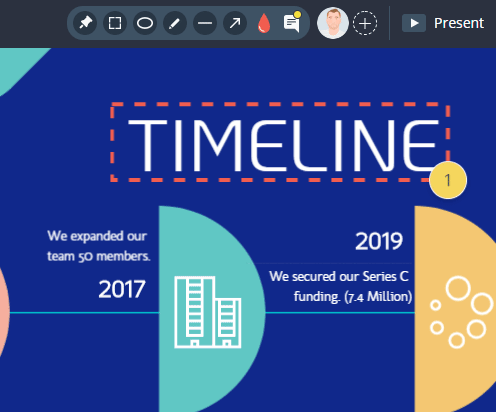 5
You can delete a comment by clicking the three dots located on the top-right side of the comment pop-up window.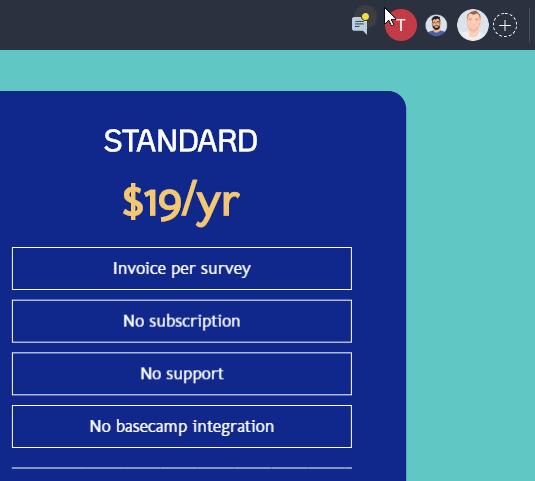 6
Invite others into your project by mentioning them when adding a comment. By default, they will have comment access. However, you can at any time revoke their access.
Here's how
.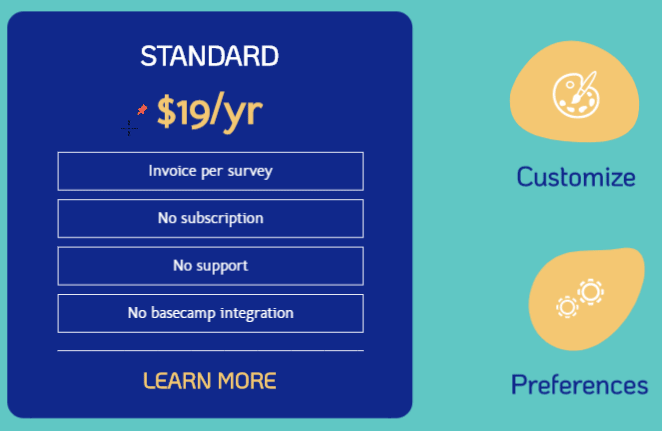 Learn more about Managing your project comments.