Create pop-ups and rollovers
Visme allows you to create pop-ups and rollovers, applies actions to any objects on the screen.
Convert any object to a button and trigger popups on rollover or click without a single line of code. This topic shows you how to easily convert any object into a clickable (or rollover) to show hidden objects. Perfect for adding to websites, presentations and infographics.
1
Select the area you want the pop-up to show up. In this case, the red circle will be the object. Click on the Link option at the top left side of the panel.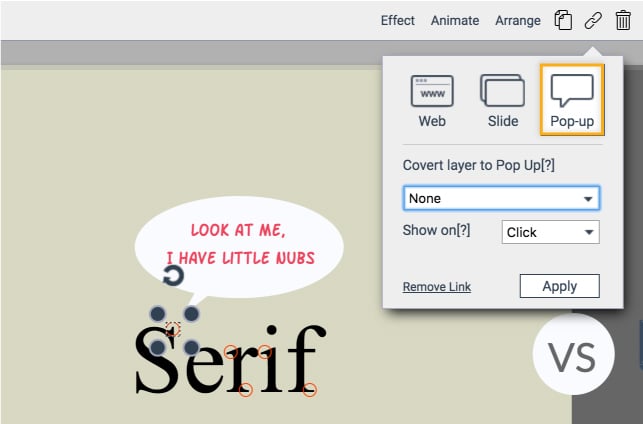 2
If you have more than one object, you may choose the rollover text and background by group them together.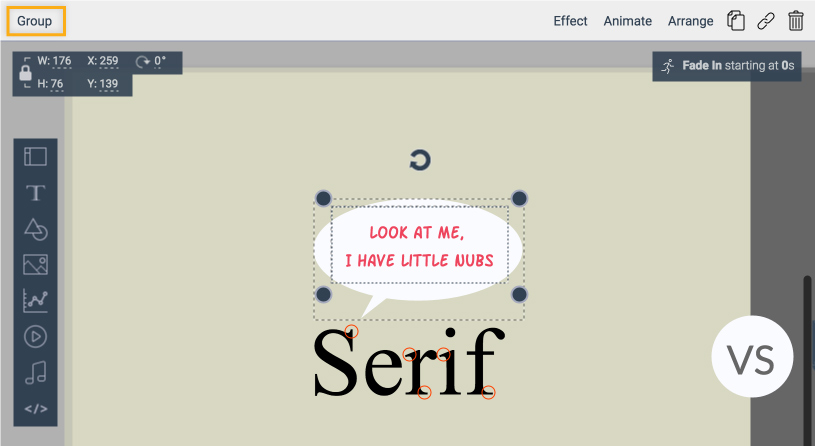 3
If you are unclear on the name of the subjects you selected, click on Object(s) on the top left side to view and edit.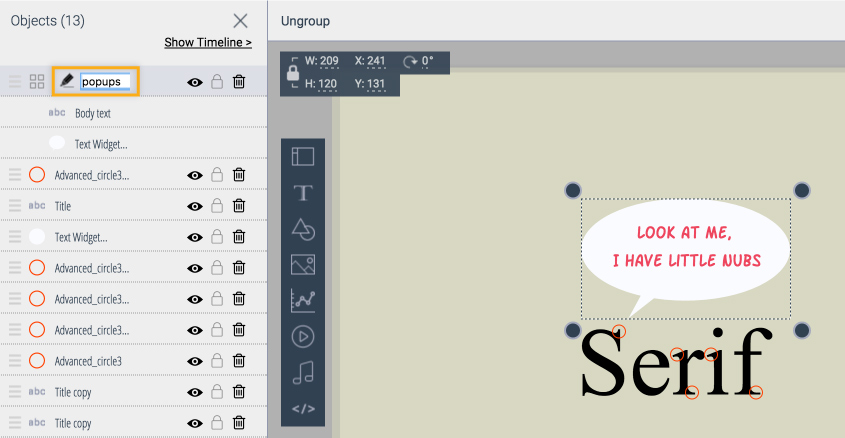 4
You can convert layer or object into a pop-up in which you can set whether to show on click or on hover. Select from the object on what object you want to pop-up when clicked or hovered depending on the settings you've set.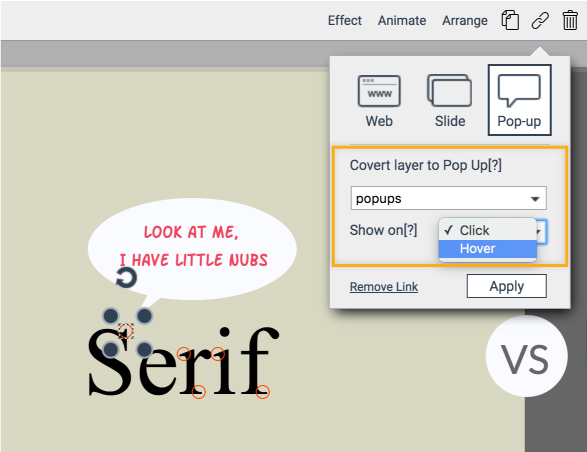 5
Click Apply after finish. Go to Preview to view the popup and rollover.
---
Watch Video – Learn How to Create interactive Pop-ups