Manage users
This can only be accessed when you upgrade your account to Premium. They are based on a Monthly or Yearly subscription.
1
To get started, login to your account. Then click on the Down Arrow on the top right corner and select Account Settings.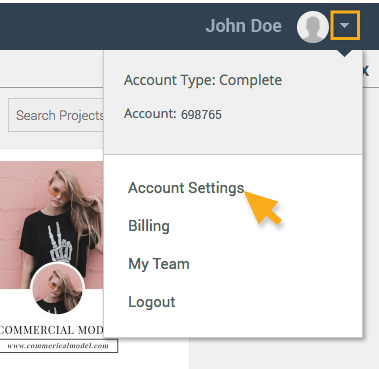 2
Click on Manage Users tab and click Add User(s) to access Users page. This administrated control allows team supervisors to add/edit and Manage Users.

3
You then click on Add New User.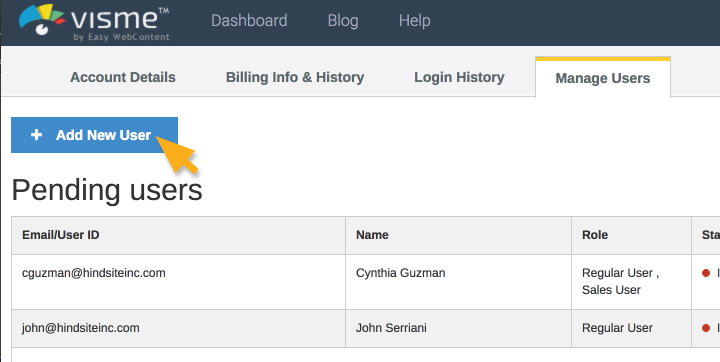 4
Under Add/Edit User, you can add/edit Full Name, Email/User ID, Password and choose User Role(s).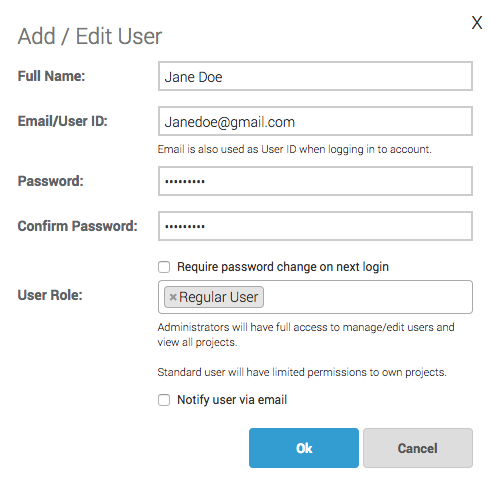 5
You can also choose to Notify user via email. This allows you to receive emails once you add/edit users. Click OK to finish.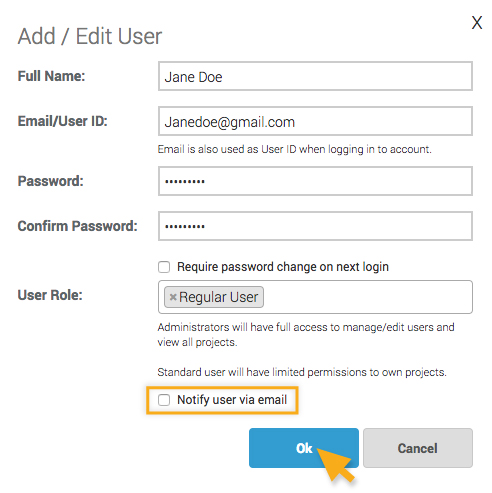 6
After Add New User, it will appear in the Pending users category. Click on Pay to Activate Users.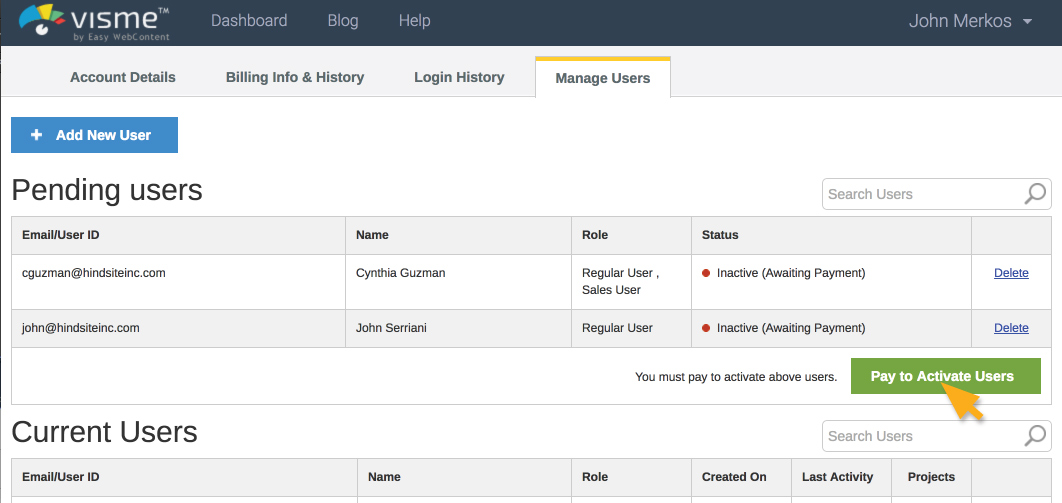 Hint: Only already paid users will appear in Current Users category.