Organizing projects using folders
Once you have login to your account, you can create and manage folders in your dashboard to keep your projects organized and easier to manage and locate.
Create a folder
1
Login
to your Visme account to access your
Dashboard
.
2
On the left panel, click Plus + icon to create a new folder.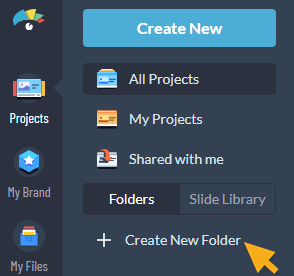 3
Name your Folder. Once you have created the folder, you can then drag-and-drop project(s) in.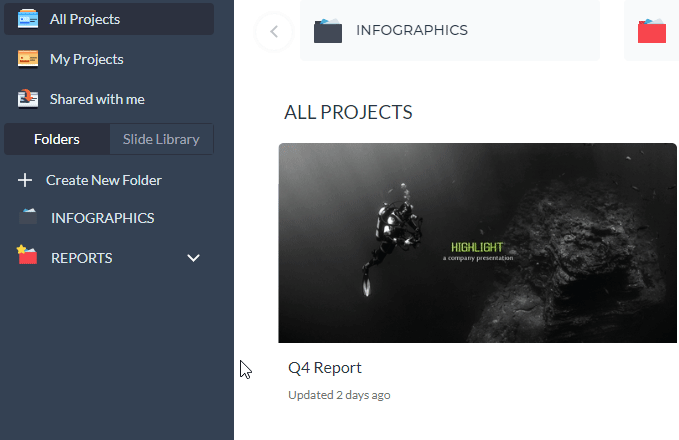 4
You can also create a sub folder within a folder.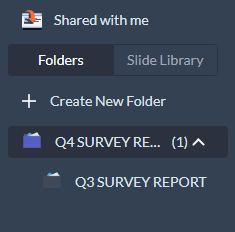 5
Now that you have your folders set-up, you can either view them from the left-panel or click over My Project or All Project to have folders in the same place as all of your other projects.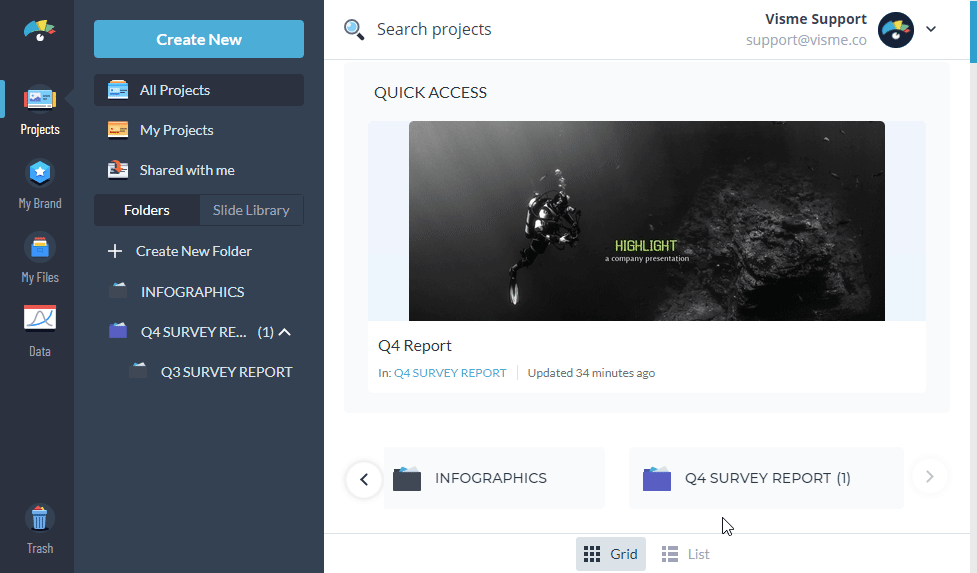 ---
Set a default folder
Once you have created a folder, you can set a default folder which will redirect to that specific folder that you have set rather than going through all projects.
1
To set a default folder, click on the setting icon (…) on the right of your folder name and select Make Default in the drop-down menu.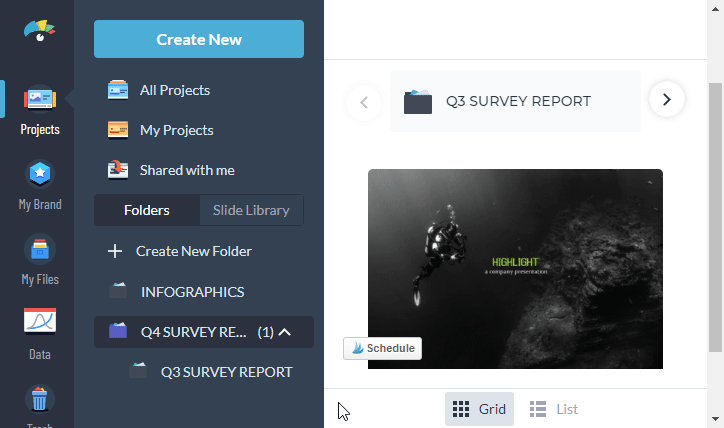 ---
Set a color to folder(s)
You can also assign color to your folder(s) which allows you to quickly locate them.
1
To assign a color to your folder, click on the setting icon (…) on the right of your folder name, select Change Colors in the drop-down menu and select a color.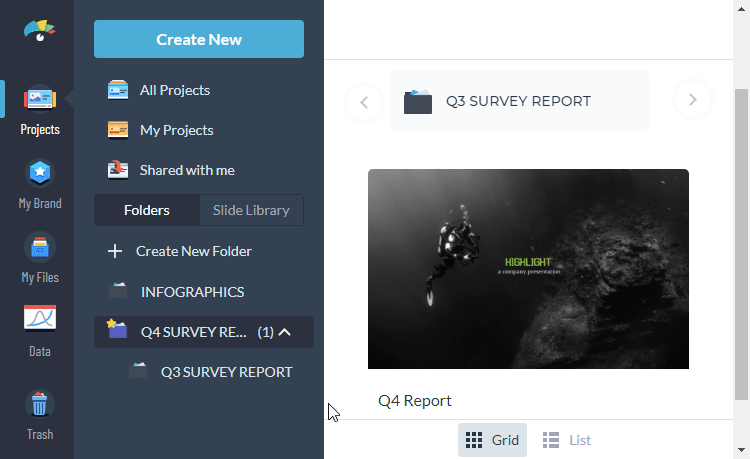 Helpful Tips: 
You can share folders with other users in your team to collaborate. Learn more.
---
Quickly access your recent projects
1
Your recently opened or edited projects will show up under Quick Access on the top of your dashboard page, this will save you time and you won't have to search under your folders for a project that you've recently edited.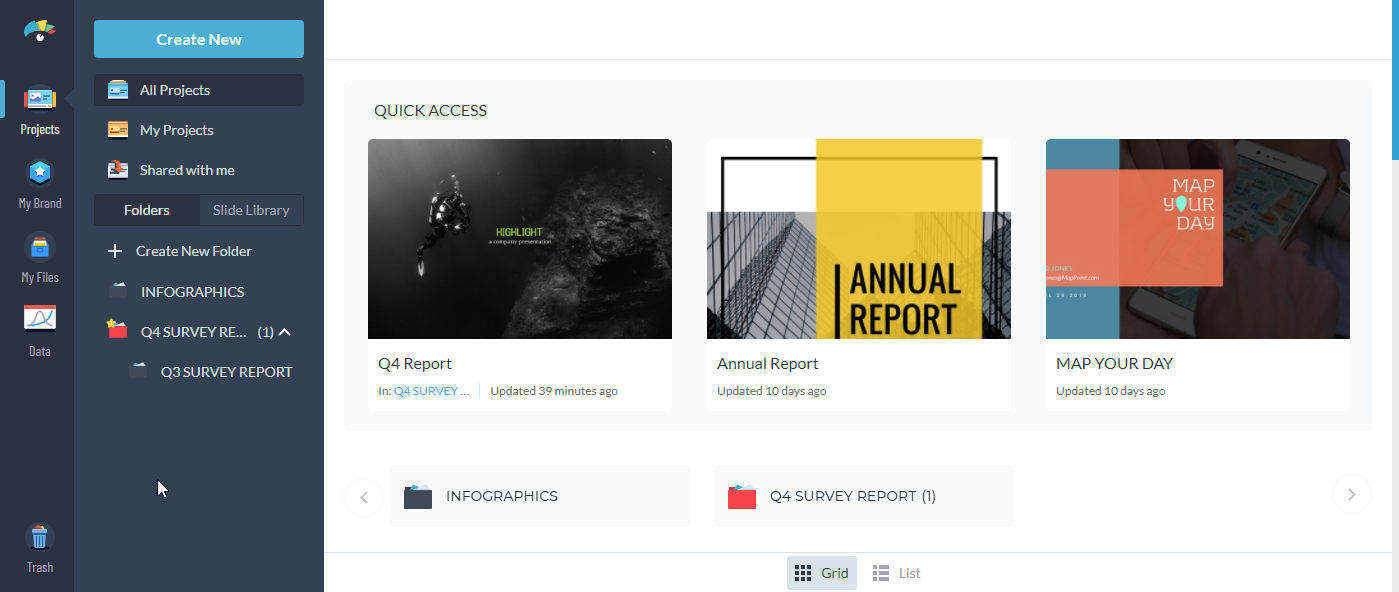 You should have at least 10 project created under your account for your projects to show under Quick access.