Organizing projects using folders
On the Visme dashboard you can create and manage folders so you can keep your projects organized and easier to locate and manage.
The process is simple:
1
Login
to your Visme account to access your Dashboard.
2
On the left panel click the Create Folder to generate a new one.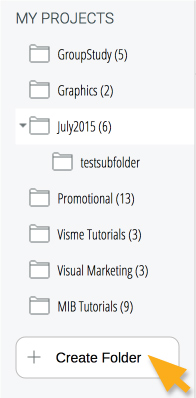 3
Name your Folder and then you can create drag and drop project(s) into your newly created folder.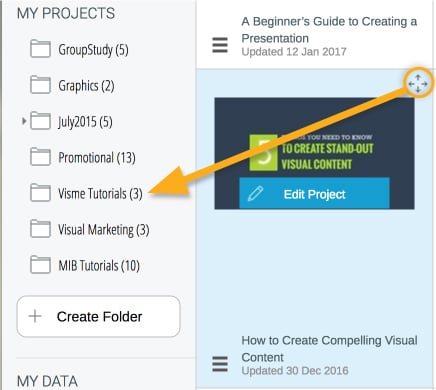 4
You can also create a sub folder within a folder.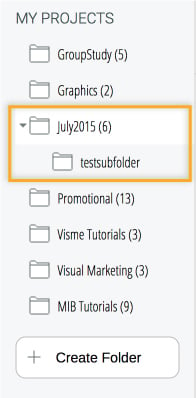 ---
Here's a short 3 minute video on how to keep organized:
Helpful Tips: 
You can share folders with other users in your team to collaborate. Learn more.