Text Tool 101
Overview of the Text Tool
Visme has a powerful set of text options that allows the user to create virtually any style and content format.
To place text in your project, click Basic on the left panel.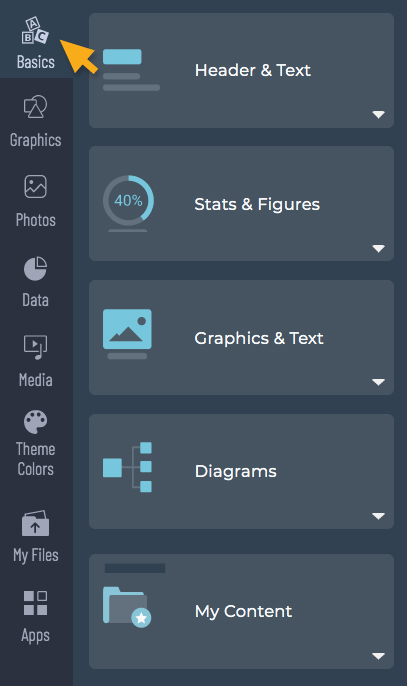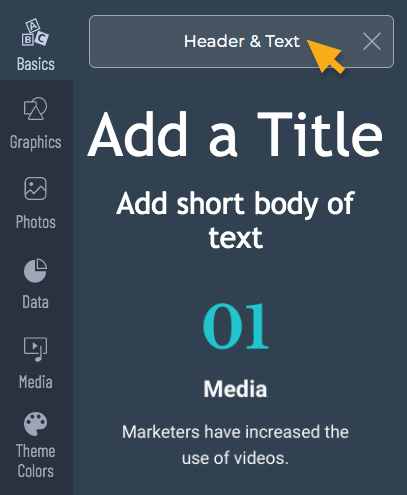 Click on the Header & Text option and choose the text blocks you wish to use. Place the desired text widget onto the project by either clicking directly on it, or dragging and dropping onto the canvas.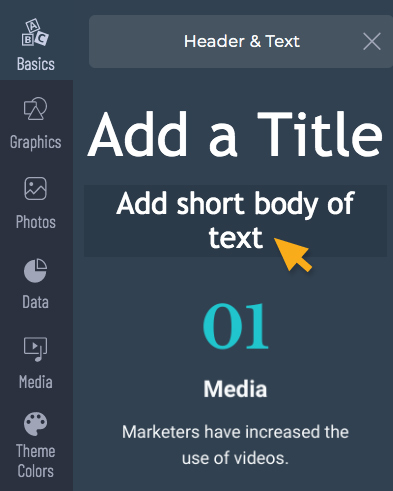 Once you have placed text on the canvas, you can adjust the font, style, color, apply inline links and justify your text.
Additionally you can customize the paragraph settings including letter spacing, line height, text padding, apply background color and apply transform options.
For more information about customizing text, see here.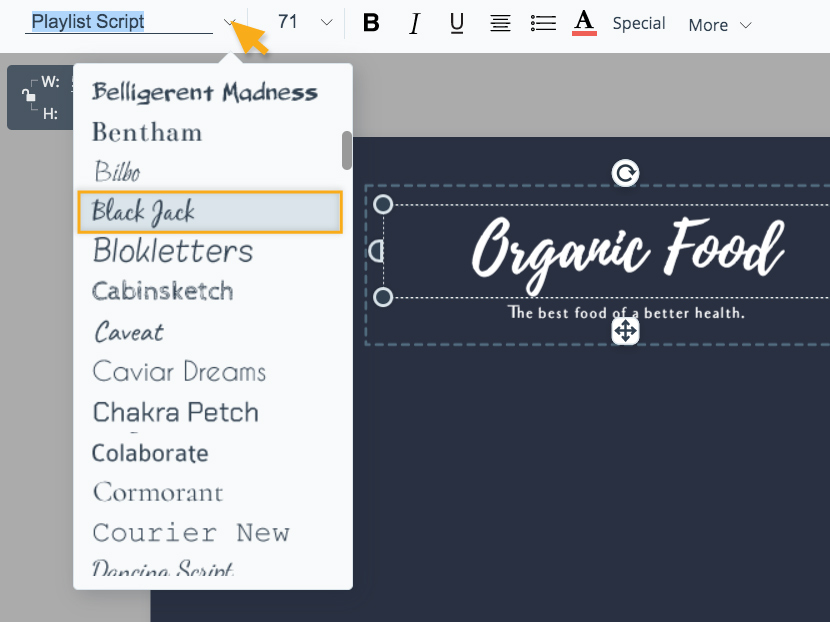 Back to home
Common Questions & Answers
External Content (i-frames)
Collaboration and Team Features
Analytic Tools & Insights