Using Photo Filters
Photo filters are very fun to use and there's truly no limit to what you can do. You can apply filters to any image including background images. Here's how you can use photo filters on your Visme projects.
1
Click on the desired image you wish to have filter on. You then click the filter button located on the main toolbar.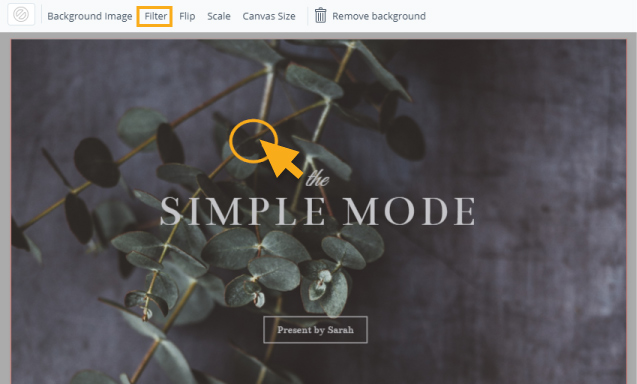 2
Then you will be able to choose from more than 20 beautiful filters such as Aden, Gingham, Moon, Mayfair etc. To apply a filter, simply click over it.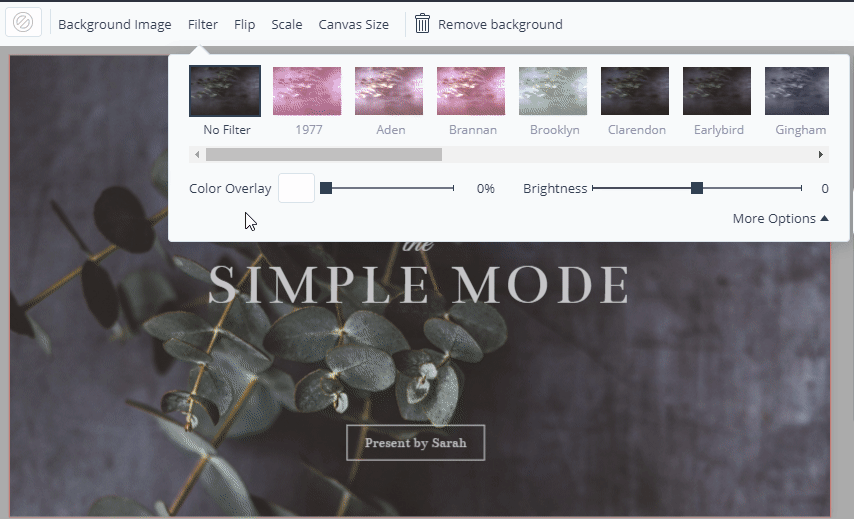 3
Iff you want to customize your current applied filter by changing the contrast, brightness etc, click more options.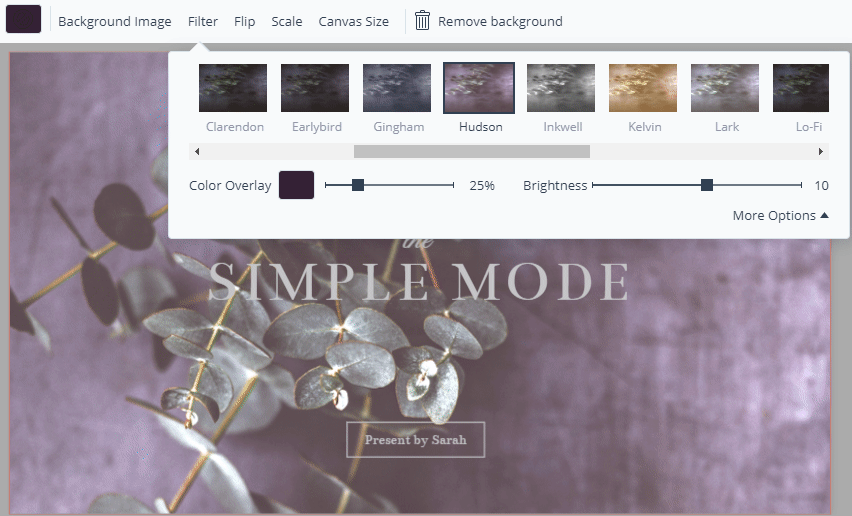 4
If you don't like what you see, you can always reset your image back to the original and click No Filter.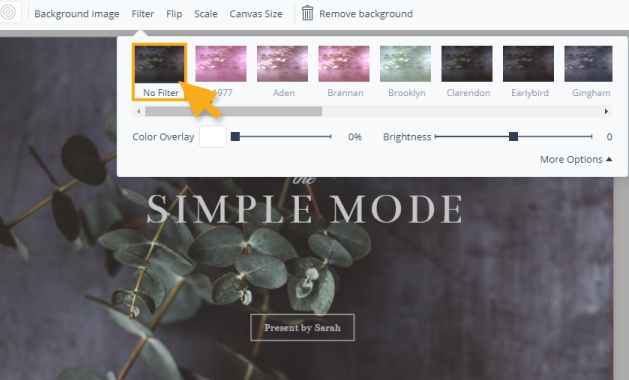 Back to home
Home
Photos
Common Questions & Answers
External Content (i-frames)
Collaboration and Team Features
Analytic Tools & Insights