Uploading photos
Adding images in Visme is simple and easy.  You can use images from our free library or upload your own.  When adding and utilizing free images, you build a library of your assets in the "My Images" area which allows you to reuse those assets in the future in one or more projects without having to upload them again, saving you time and resources.
When uploading your own images make sure:
– Your image format is GIF, JPG or PNG  (We also support animated Gif's!)
– File size limit is 2 Megabytes (2,000 KB).

Here are a few things to help you through:
Upload images via Drag-and-drop
Simply drag and drop your image from your local drive (PC or MAC) directly onto your Visme workspace.  This will automatically upload the asset to your project area and store it in your "My Images" for future access in other projects or slides.

Upload images using the Images Menu.
1
First navigate to the left Tool Bar Menu and click on  the Images icon as show below: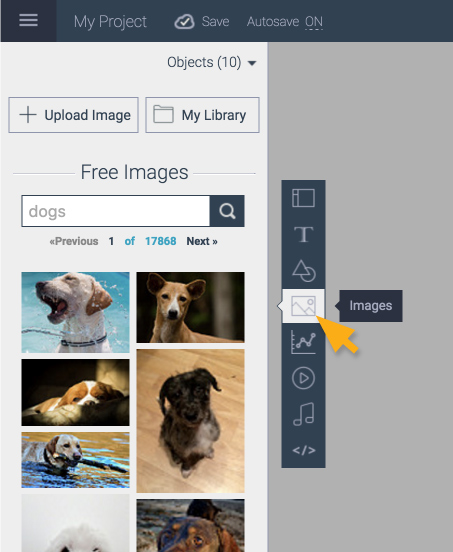 2
Then click inside the Add Images box seen below. A pop up will open allowing you select and insert your desired image.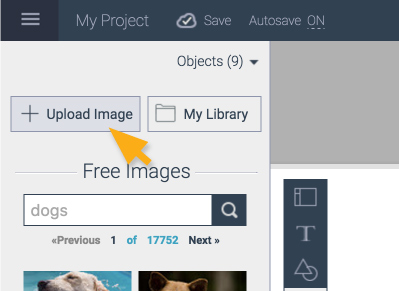 3
To see the images you have already uploaded, you can click on My Library in the Images Menu.  And to insert that image to your Visme, click on the image.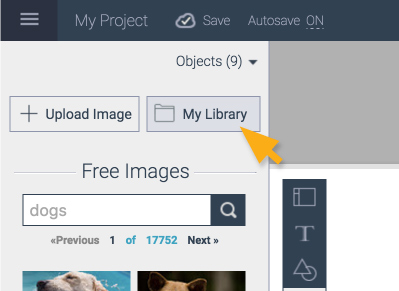 4
Once you add an image to the project, you can add a reflection as seen below or add a drop shadow via the
Effect
 option in the property panel for your image.
You can also manage the opacity of your image.  (100% value means no transparency and 0% means your image would no longer be visible)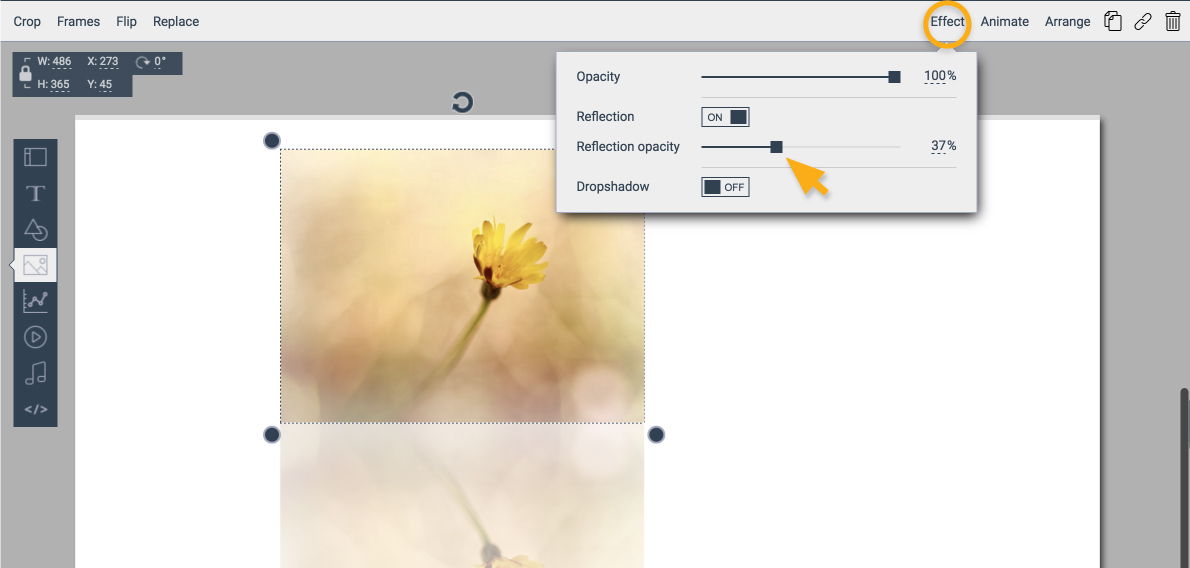 Image Tips:
– Your image will be uploaded, and will be stored in "
My library"

– To improve your ability to manage image assets, use the
Media Manager
.
– You can also crop image in Visme. This will allow you to select a specific area of your image and achieve the size and proportion desired without having to rely on a third party program to achieve it. Learn more
here
.