Analytics – Tracking traffic & statistics of projects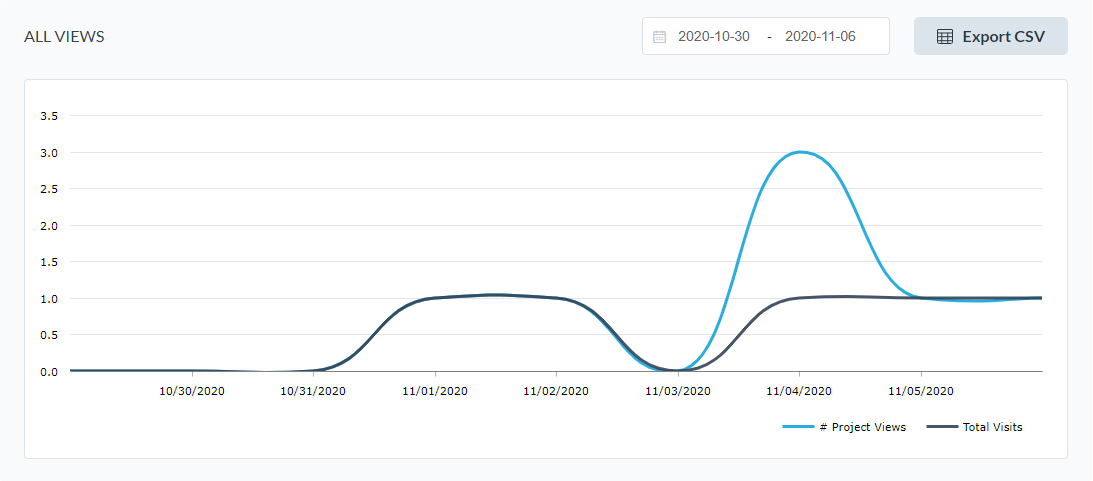 With the release of our analytics feature , you can now fully track the traffics for any project you have created in Visme. This will allow you to gauge the effectiveness of your projects over any given period of time. Here's how to check your analytics (a video below shows tips to follow).
Collecting Metrics
When a public project is viewed, Visme will detect the location the user is coming from including their country, IP address as well as the length of time he/she spends viewing your project.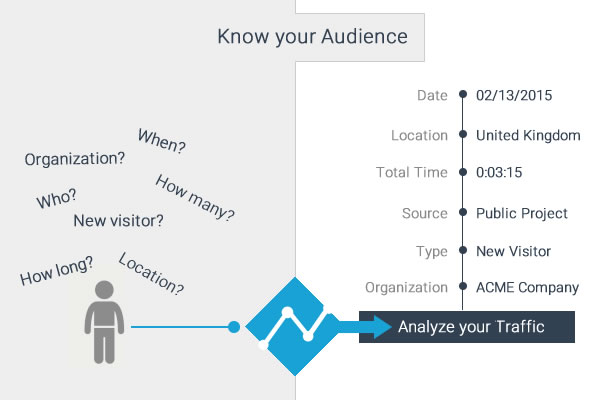 These analytics are gathered and visualized into simple and easy to understand table and graphs available via your Dashboard area.
How to check for Metrics
The metrics are collected by each project, so you can have granular details and make more informative decisions at the project level.
1
 Login to your
account
.
2
Click the Menu option at bottom right of your project.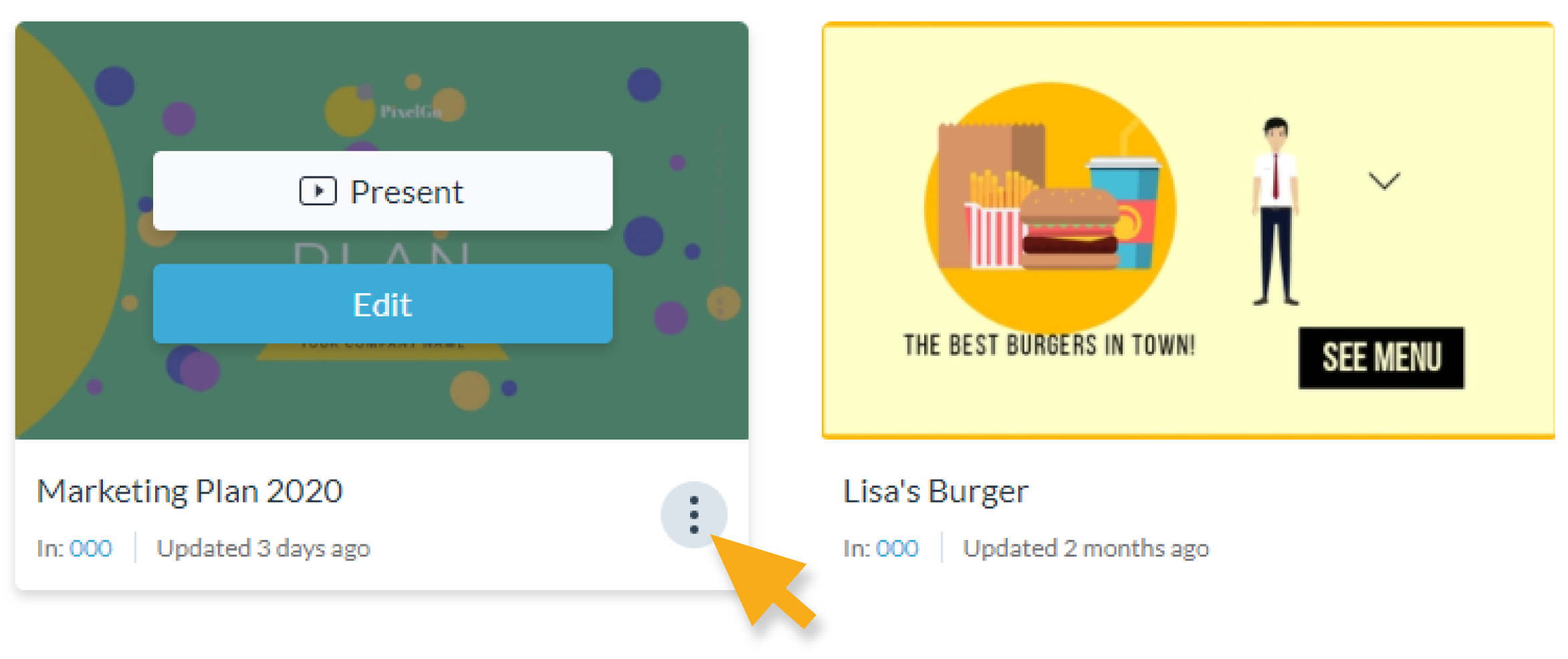 3
Click Analytics dropdown.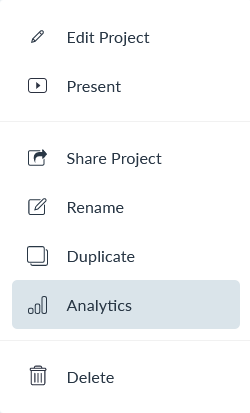 4
View your analytics data and filter by date range as needed.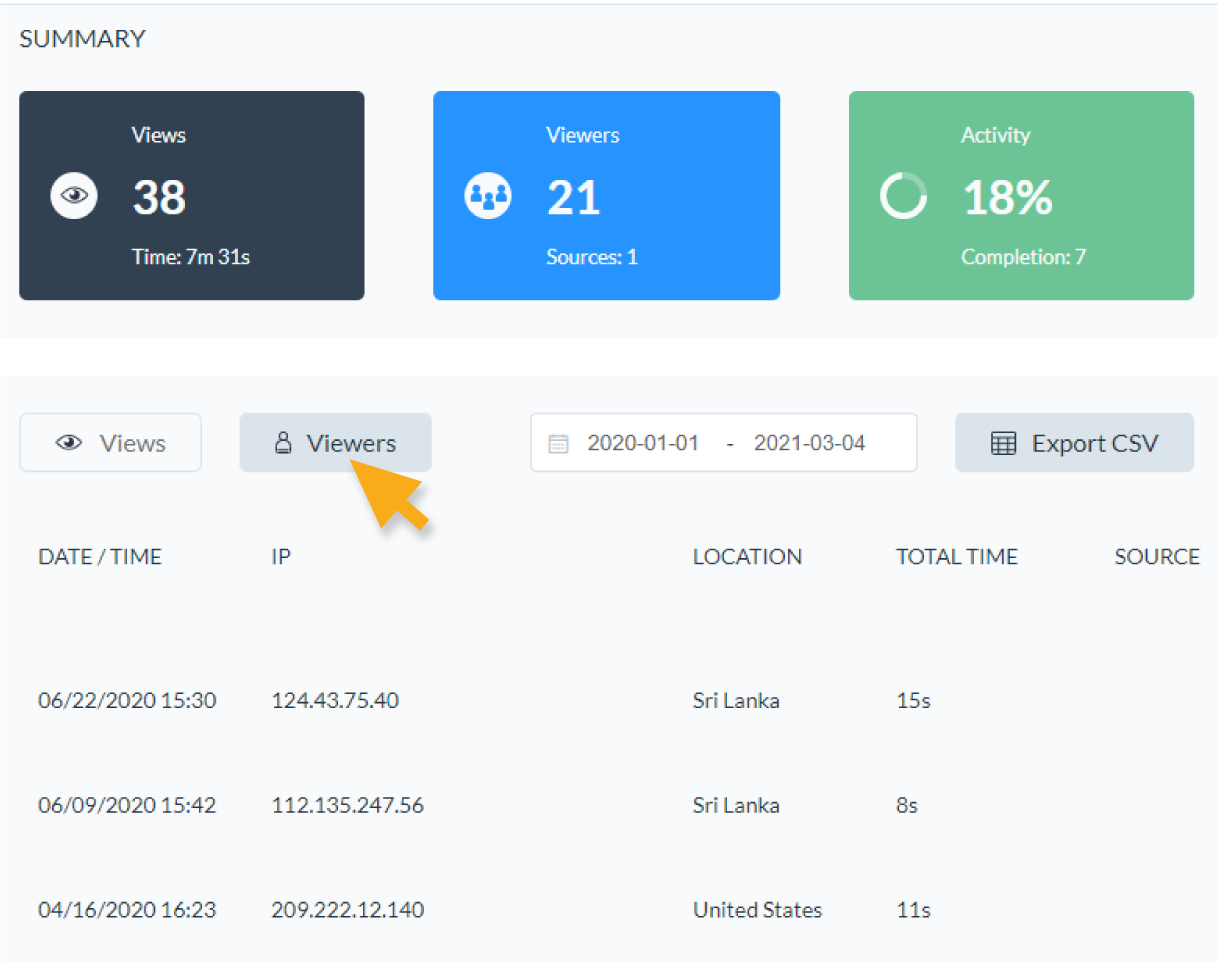 ---
Video: Watch the Analytics in Action with tips
Explanation of Each Metric
Compiled Data (based on all date in range you select)
Total Visitors:  Shows the total number of people that have visited in a given period of time (includes repeat visitors).
Unique Visitors: The unique total number of people that have visited in a given period of time.
Average Visit: The average duration of visits in a given time.  ( Total Duration / Total Visitors)
Referrals (Total):  The total number of sites/sources traffic has flowed from.
Referrals (Source):  The number of different (unique) visits were generated from.
---
Singular Data (based on each individual visit)
Date/Time: The Date and time of each unique visit.
Duration: The length of time the visitor viewed the project.
Viewed by: Based on IP address of user visiting
IP Address: The unique IP address the visitor came from.
Location: The country the visitor came from.
Organization: The name of the organization that is accessing the data.  (This feature requires Form to be turned on for project)
Total Time: The duration of the individual visit.
Source: The type of source for project.  For example if project is embed to a website, Visme can pick-up if it was a embed project or if it was Public project (visible to others), etc..