Sharing and Publishing my Visme
The ability to share and publish a Visme project is extremely simple.
1
To share a project, it must first be Published. This is achieved by clicking Share on the top right of the screen. You can republish your work as often as you'd like.

2
On the Share Online page, click on Publish for Web>Publish and Get my Link. Once you do that, it will prompt you to a page where you can get shareable link, rename your title and a brief description of your content.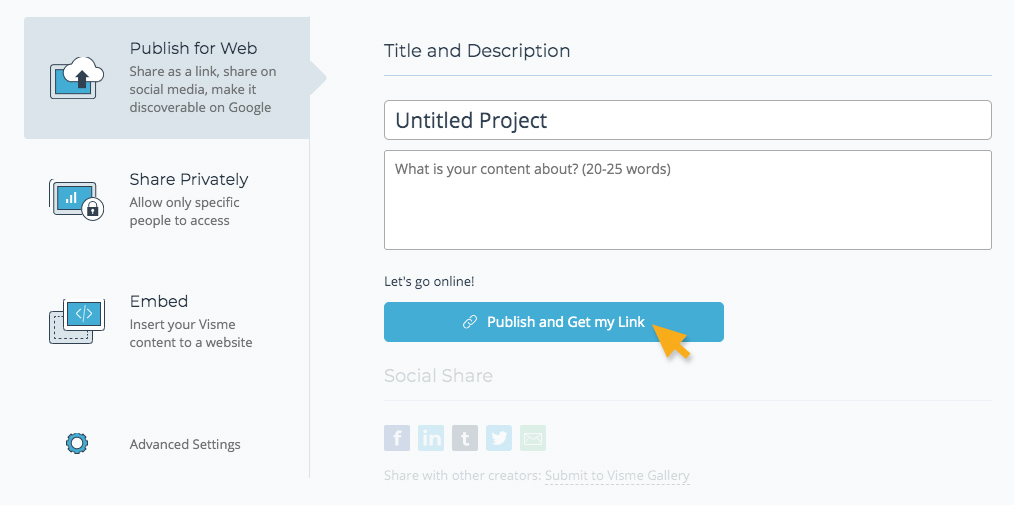 3
On the Publish for Web, you can see the icons for Sharing via Email, Facebook, Twitter and other popular options on the right hand side of the page. Click an option and you'll be prompted to share the work.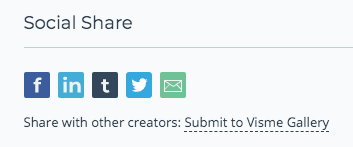 4
Additionally you can click the
Embed to a website or blog
 which will allow you to generate an embed code which can be
embed to any website or blog
of choice.