Adding and removing grids
This feature will help you to accurately manage your layout. To Add or Remove grids, select the drop down menu on the top left corner.
Click on View Options to turn on/off grids. This option will allow you to Add or Remove grids.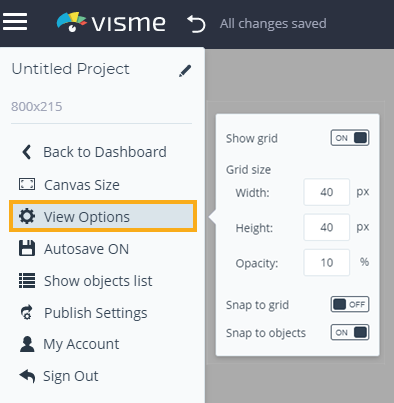 When the Show grid is on, you can also adjust Grid size and Opacity.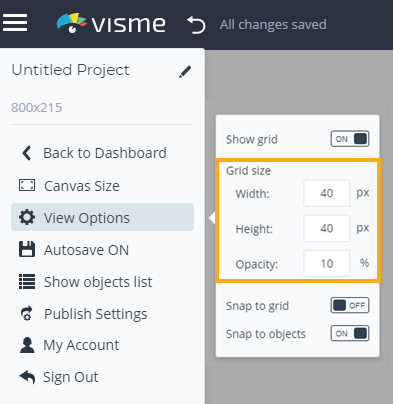 Back to home
Common Questions & Answers
External Content (i-frames)
Collaboration and Team Features
Analytic Tools & Insights