How to Change Object Colors
One of the keys to making your design come alive is choosing just the right colors for your projects.
Visme allows users to change object to any colors as well as apply color presets in any of your projects. Click to Read More on how to create your own color palette.
1
Click on any objects that you would like to change colors. A colored square will appear on the top left corner of the panel.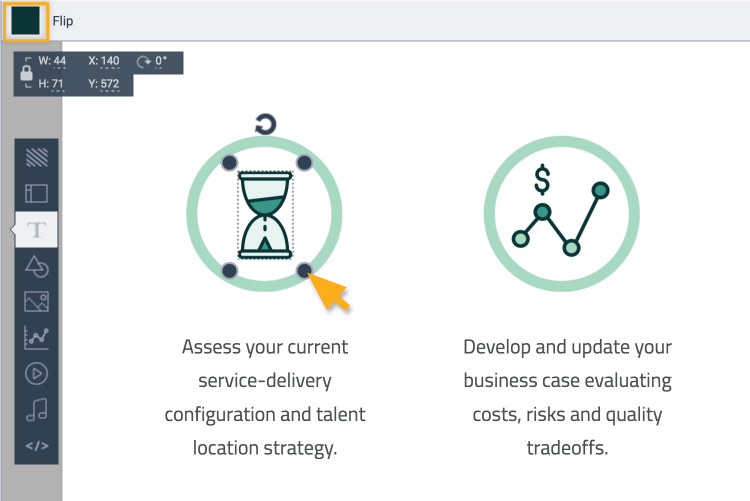 2
Click on the square to edit your object colors. In this example, the icon has three Fill Colors for you to change.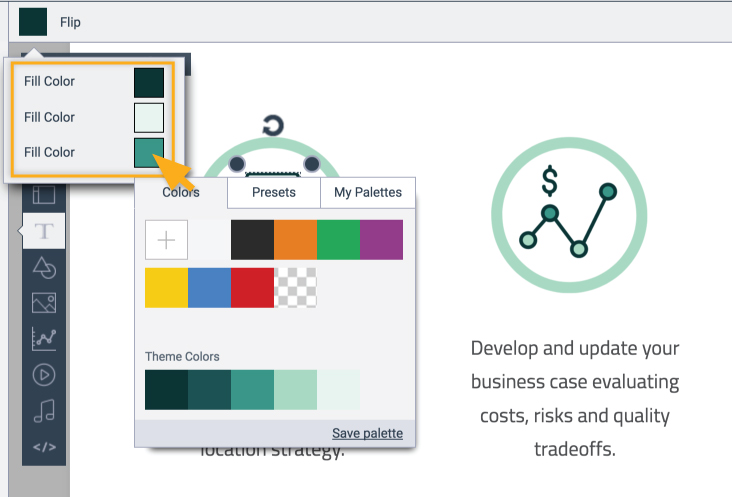 3
After selecting one of the Fill Color option. Click on the Plus icon to add/edit your colors. When you done, click on OK.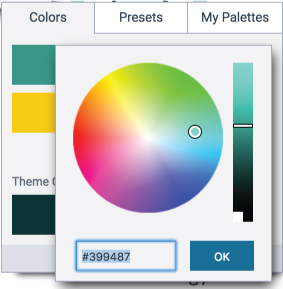 4
You can also change colors by using our Presets. This allows you to create beautiful color scheme and save you some time and effort in your search for the ideal color combination.