Resizing your projects
Your project is ready for download and ready to publish, but you noticed that your project size isn't what you wanted? Here's how you can easily change and adjust your project size.

1
Inside the Visme editor, click on the hamburger icon located on the top-left corner and select Canvas Size from the drop-down menu.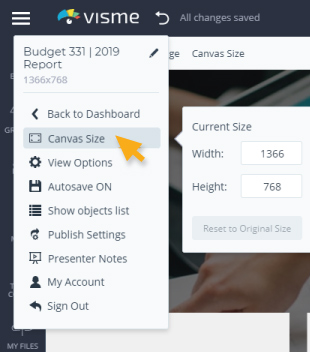 2
From there, you can adjust and input the size that you want.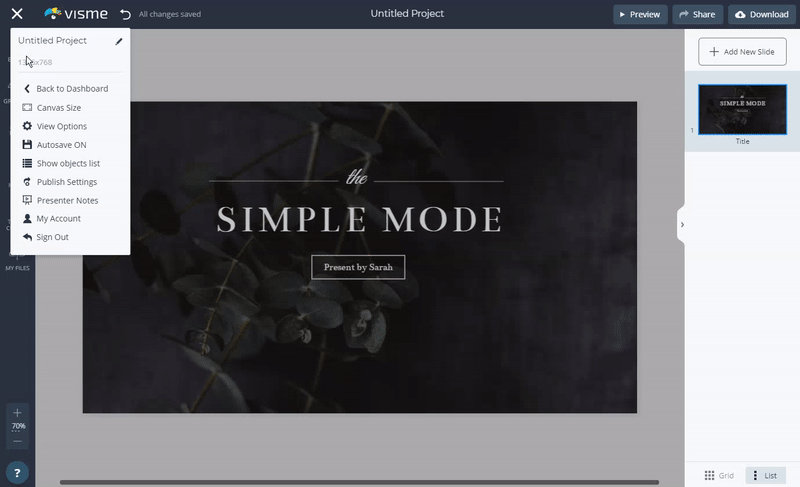 Note
:
Width and Height sizes are pixel-based. Make sure you adjust your design to fit into the new canvas size.
3
Depending on your project type, you can also select the common canvas sizes that Visme provides.
Here are the common canvas sizes available for Documents and Web Graphics category.
Documents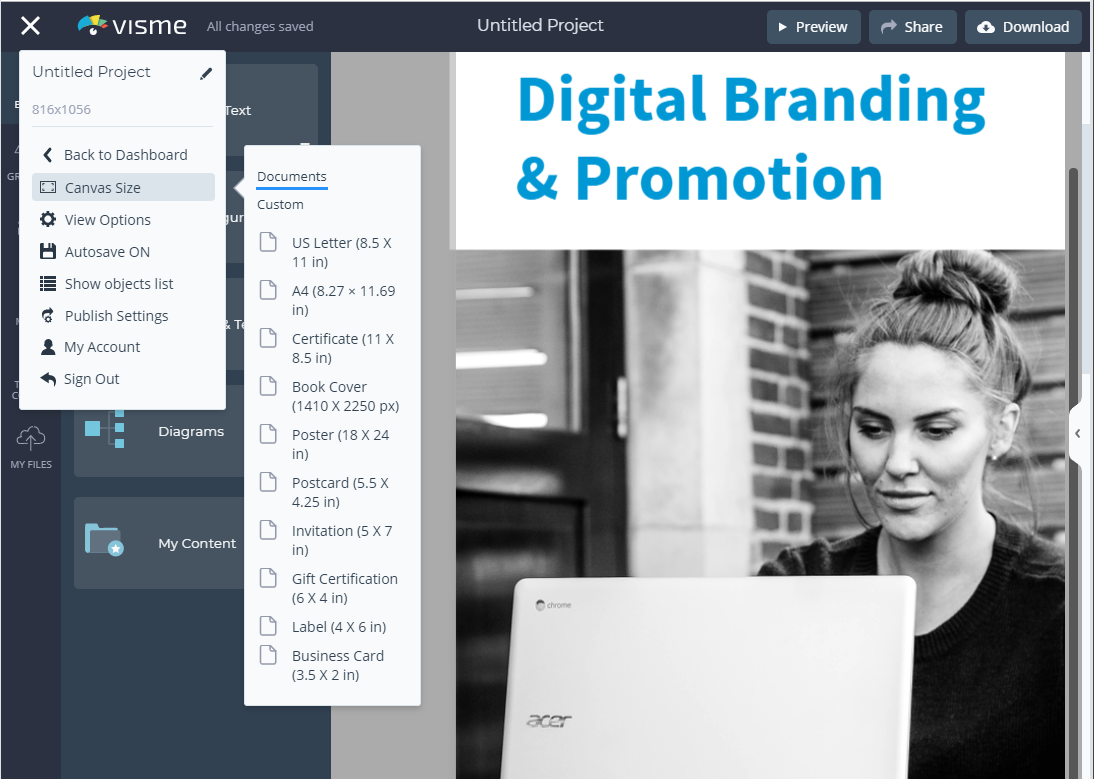 Web Graphics