Modify Infographic size
If you create an infographic using a template, you may need to resize its height due to the amount of contents or type of information on it.
---
How to adjust the height of your infographic blocks
1
Adjust the height of an infographic is very simple. At the bottom of each block, you will see a handle bar in the middle with up and down arrows indicating the ability to drag your block up and down. You can simply click on it to drag up or down to your liking.

Tips: 
– You are able to adjust the height of each block. As you adjust, you are able to see width and height in pixels.
– This feature is only available for infographic templates. You will not be able to see this under Presentations or any other visual content.
2
You can also adjust the height by going to the right panel on the right of your block and select the
setting icon
(•••) and type in your desired Block Height.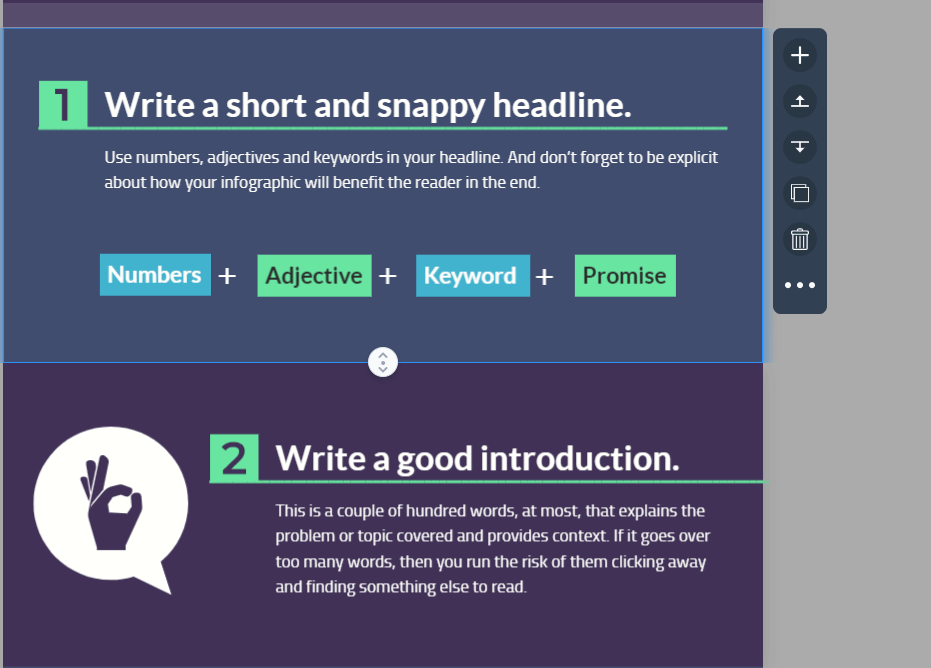 Deep Customization: How to change the Width of your Infographic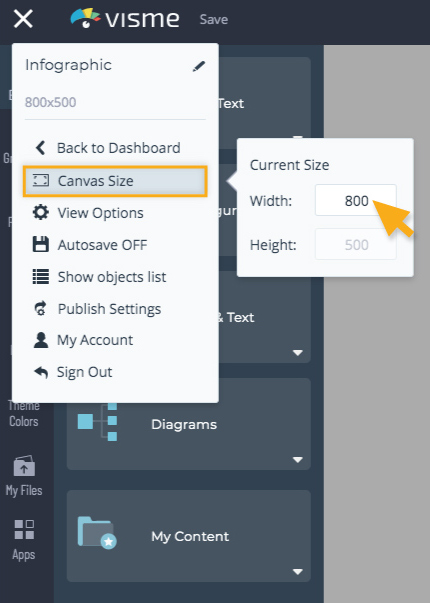 If you also need to adjust the width of your infographic or if you are working on any other visual content, you can change the canvas size by going to the Menu icon on the top left corner of your screen and select Canvas Size.
Height size is disable because it shows the total height of the infographic.
---
A4 size or letter size in canvas
When you are working on a project, it tells you exactly where the A4 or letter size starts and ends (for printing purpose).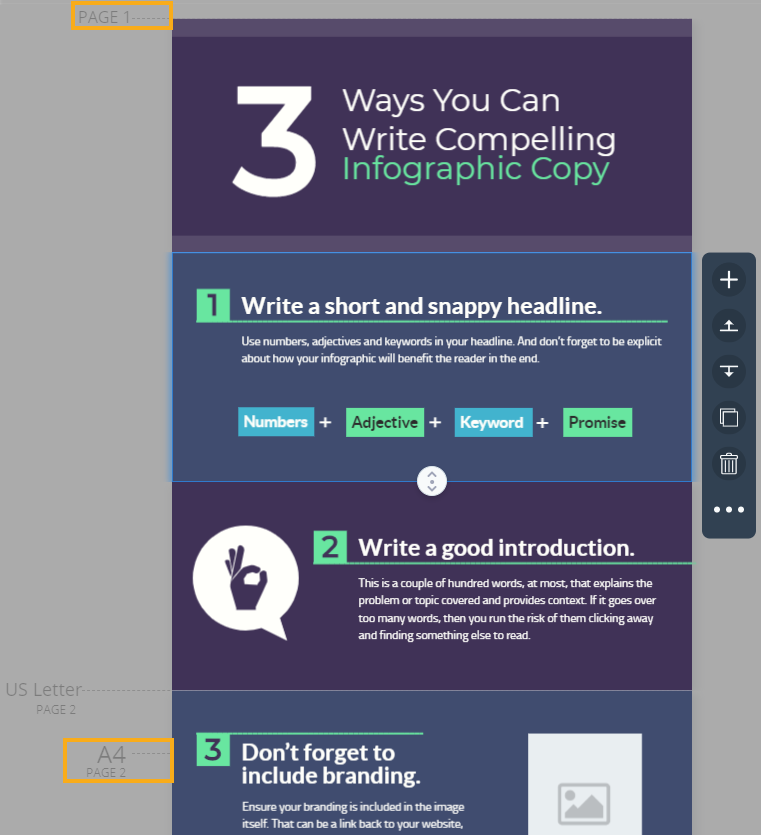 If you are designing to embed a project to your website or blog, you may need to size down the width to fit your site.