Creating Slide Transitions
For your presentation, each slide will be assigned a default transition, depending on the template that you have chosen.
You have options for the way slides transition in your presentation and each slide can be assigned a different transition, with effects, advance to next slide, after a specific time, or when an embedded video has finished. You can apply the transition to one slide, or to all of your slides.
1
On the right panel, click Slides tab if it is not already open.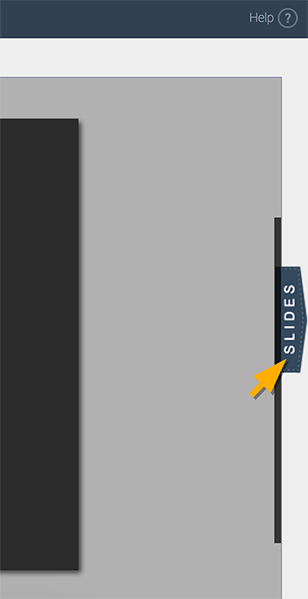 To add a new slide, click Add Slide.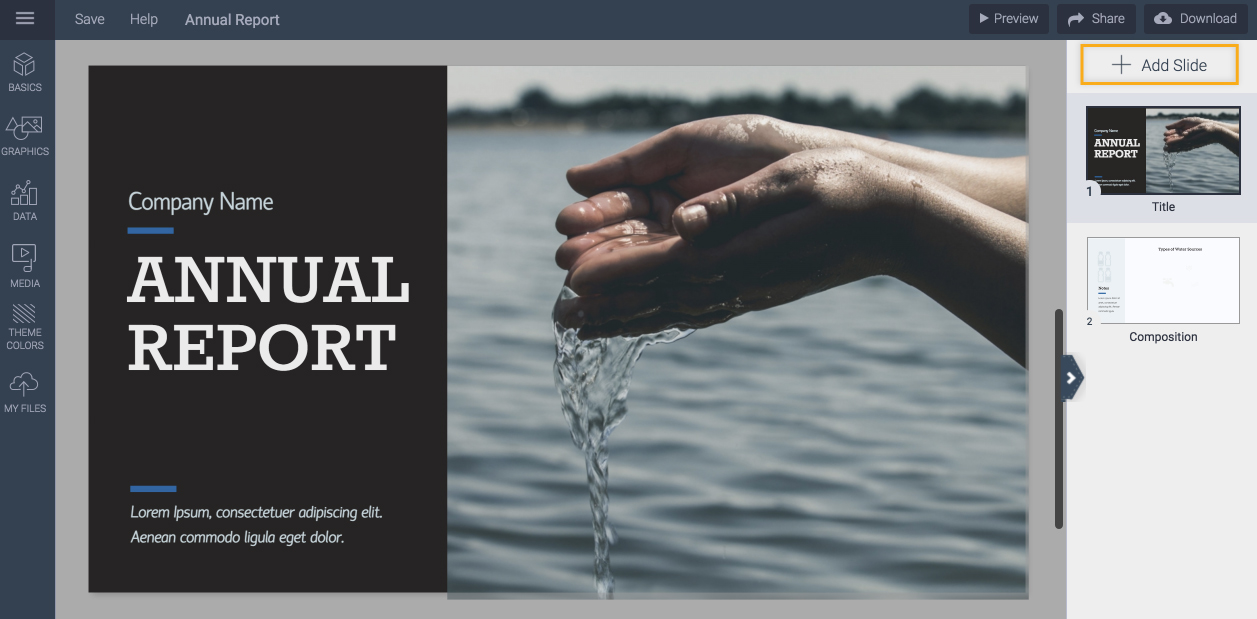 2
Choose a slide template that you want use. You would need more than one slide to manage the slide transitions.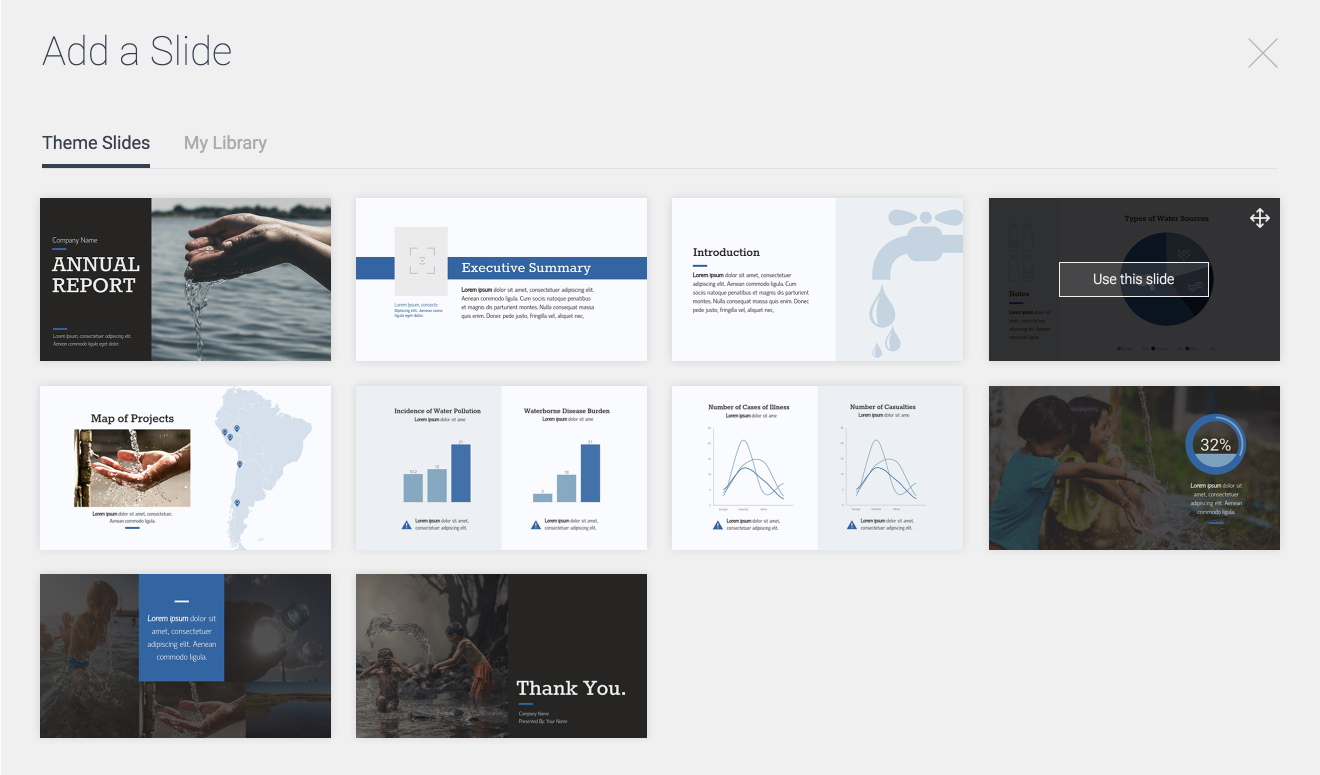 3
Select a slide in which you want to change the transition. On the top left of the selected slide, click on the gear icon and select Change Transition in the dropdown menu.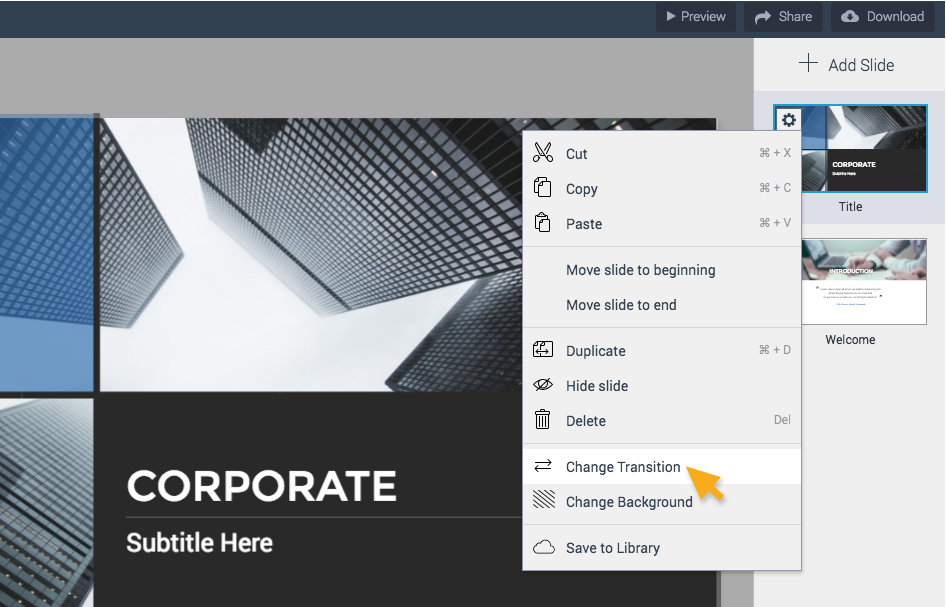 4
You will then see a pop up to modify your slide transition. In advance to next slide option, by selecting On click with a 0.5 sec. What that means that after half a second of the current slide, your slide will automatically transition to the next slide.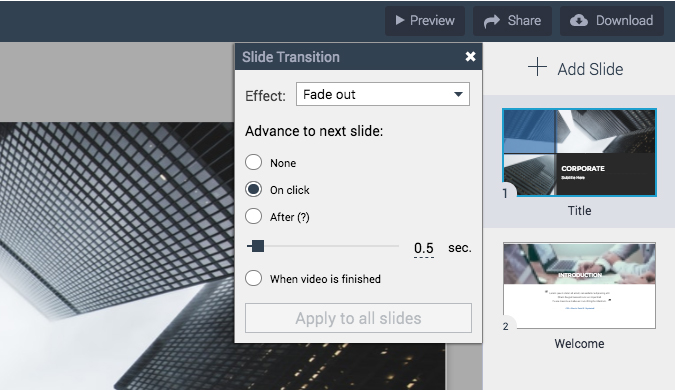 5
You can change the slide Effect as well. It will allow you to select the type of transition you want between slides. When you are on the auto-advance feature, keep in mind that this will affect animations and videos. If you do not want the video to skip, click When video is finished option.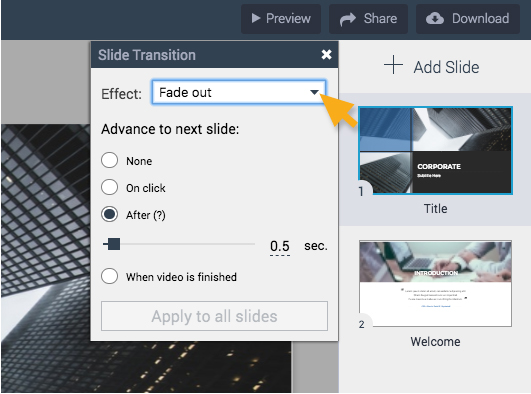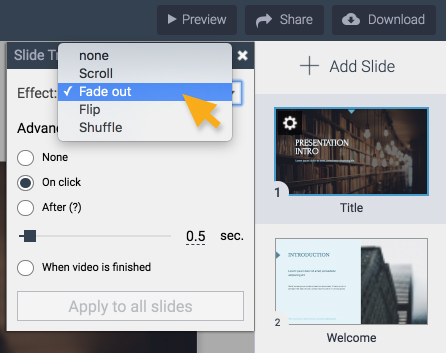 6
By default, slide transitions are not automatic. There are two ways you can change the slide transitions setting. One way is click Share which located on the top right side of your screen. You then click Advanced Settings in the Share Online page.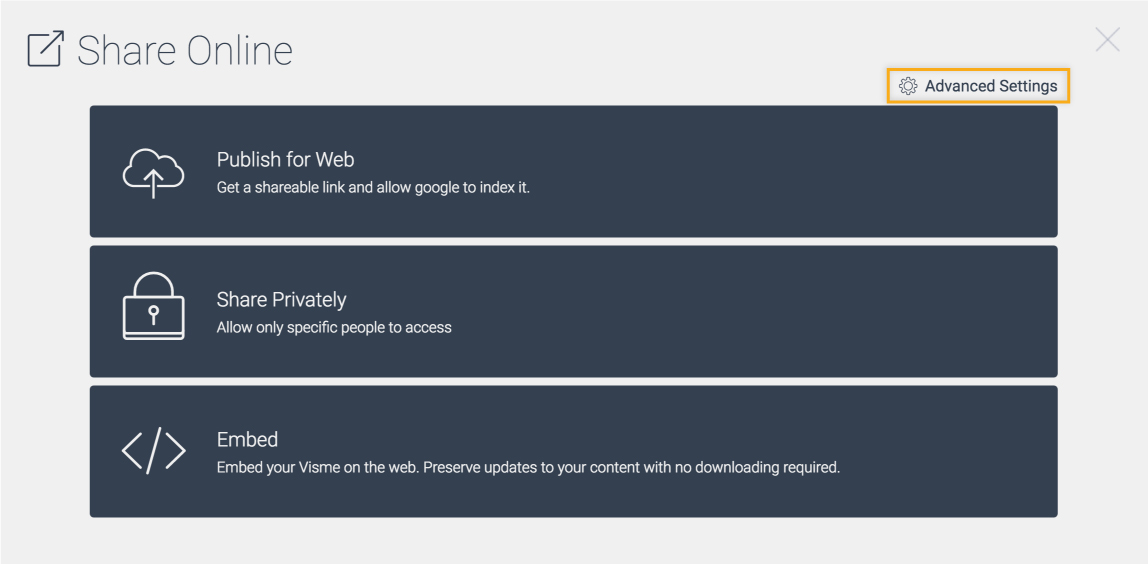 Or click on the Menu icon on the top left of your screen and select Publish Settings in the dropdown menu.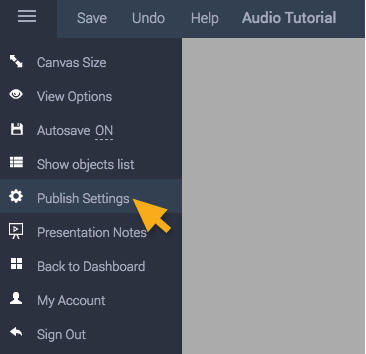 6
Both ways will direct you to Publish Settings. Click on Display Options, you can then set Autoplay animation ON. You can also customize your slide transitions like setting Loop after ending on/off.