Creating Slide Transitions
For your presentation, each slide will be assigned a default transition, depending on the template that you have chosen.
You have options for the way slides transition in your presentation and each slide can be assigned a different transition, with effects, advance to next slide, after a specific time, or when an embedded video has finished. You can apply the transition to one slide, or to all slides.
1
On the right panel click on the Slides tab if it is not already open.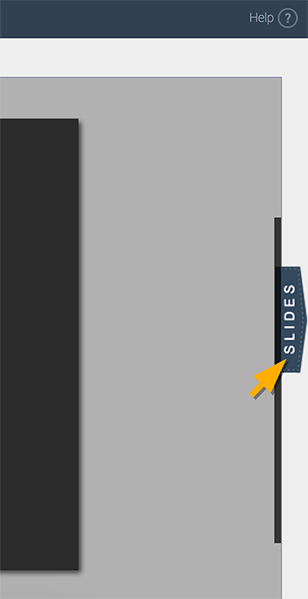 Add a new slide by clicking the button with a '+' on it.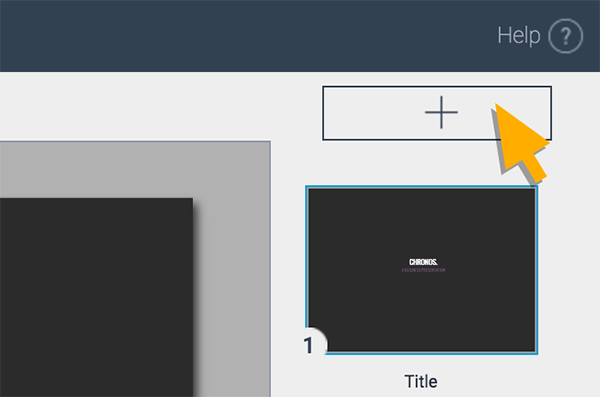 2
Choose the slide template you want. (Naturally you need to have more than one slide to manage transitions)

3
Click on the transition option, accessible via the Gear icon on each slide.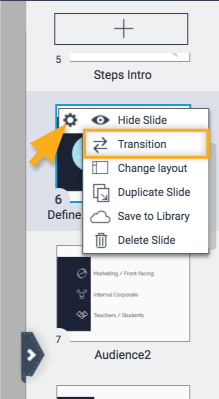 You will then have several options in Transitions menu. You can choose your transition effect and how you advance to the next slide. You can also apply the transition to all of the slides.
When using the auto-advance feature, keep in mind this will affect animations and videos.
If you set the slide to advance before the video finishes, the video will be skipped. In this case, click the When video is finished option.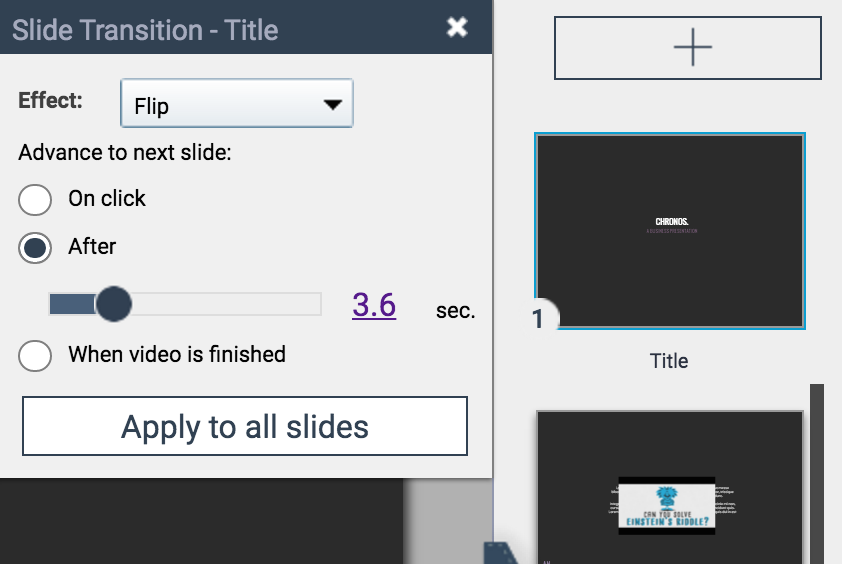 By default transitions are not automatic. To enable it select the "Yes" for Advance Slides Automatically under the Publish Pop-ups > Publish Settings panel.

You can also customize your transition from default settings including the transition effect and the delay which are managed via the slide transitions (see above)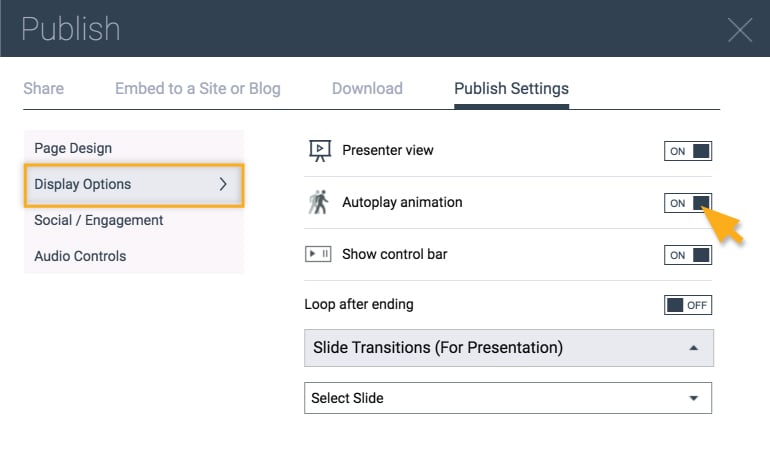 ---
Transition Effect:
Choose your transition style. Clicking on dropdown menu for effect will allow you to select the type of transition between slides.
---
Delay:
Depending on what you want to achieve, select the amount of delay you want to set between slides. For example if you want a seamless transition from one slide to another without delay, set your value to zero seconds.
Note: A zero delay is really meant for animated slides that are more than a few seconds long where each slide is treated as a scene so when animation reaches the end of a slide it immediately transitions to the next slide.    It's not meant for slides with no use of the animation timeline.
To learn more about Slide Transitions read this Blog post.