Using the Audio Library
Visme Audio Library contains almost 5 thousand royalty free tracks which you can use for your projects. Here's how you can attach them into your project.
1
From your dashboard click
edit
or
+ create
to create a new project.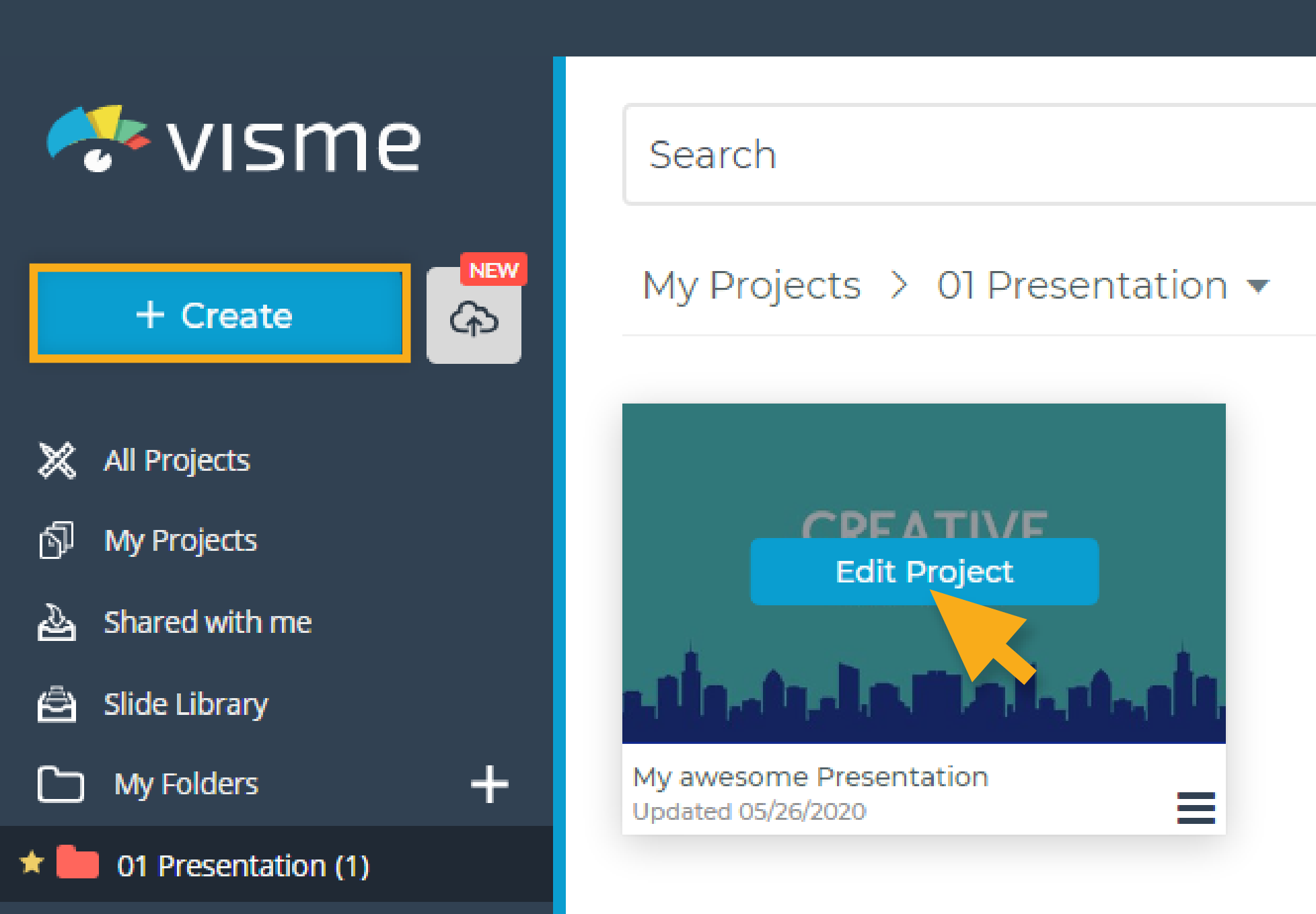 2
Once inside Visme editor, click Media tab located on the left tab panel, and click "Add Audio"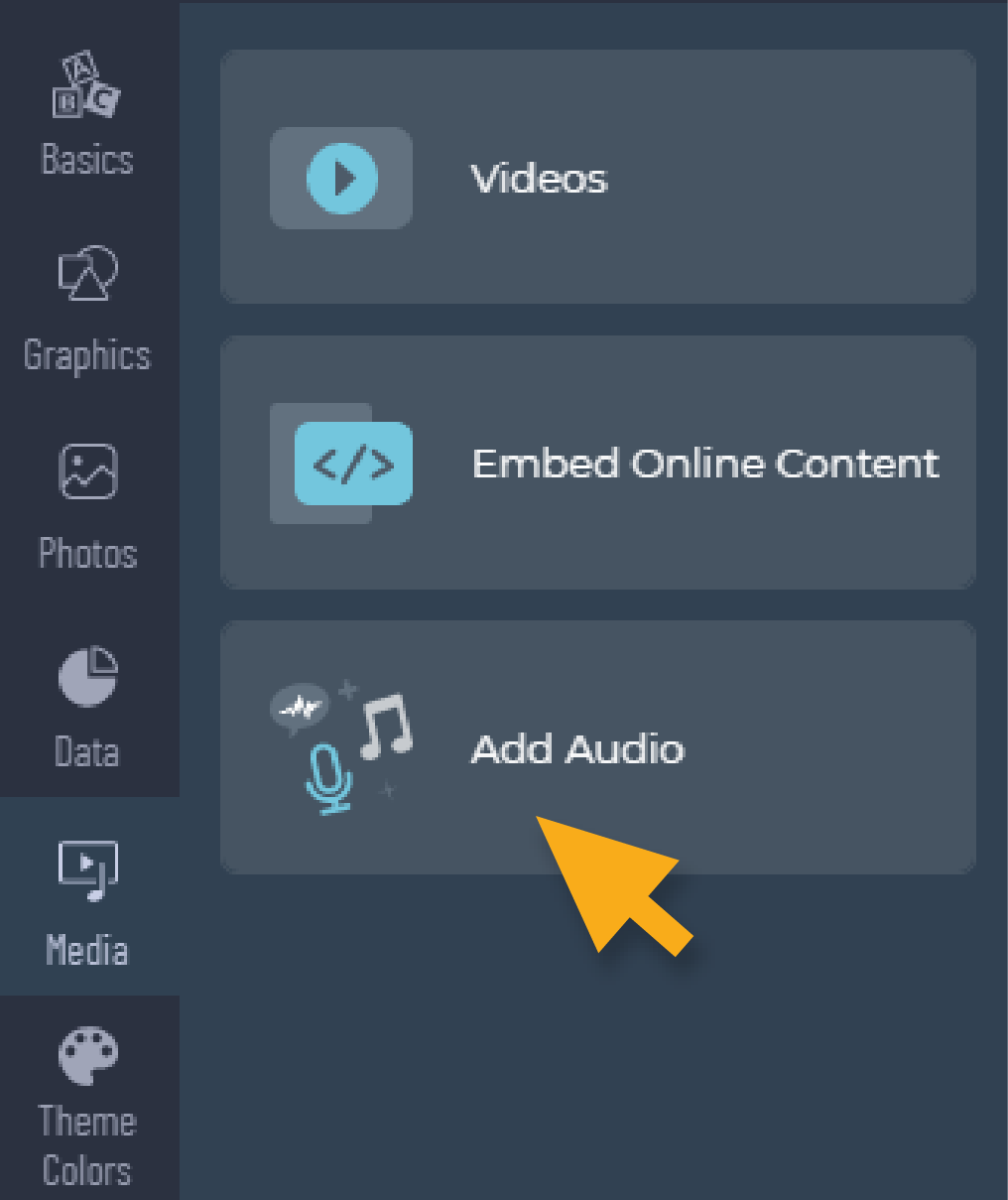 3
Under Available Audios you will be able to filter them by Genre and Mood.
4
You can also search for a specific audio by keyword.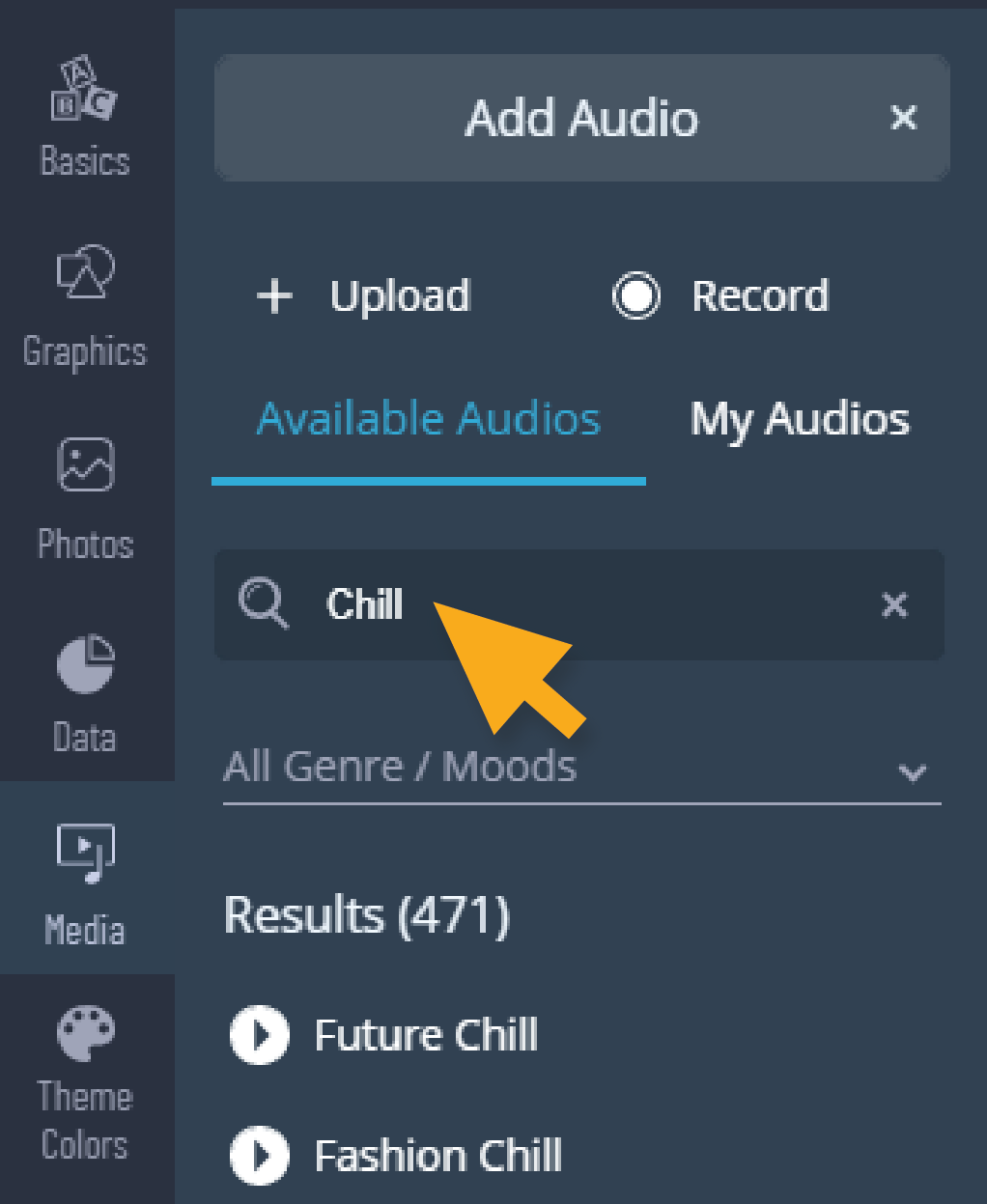 5
Once you find one that you like, attach it to a slide by clicking the gear to the right and clicking Attach.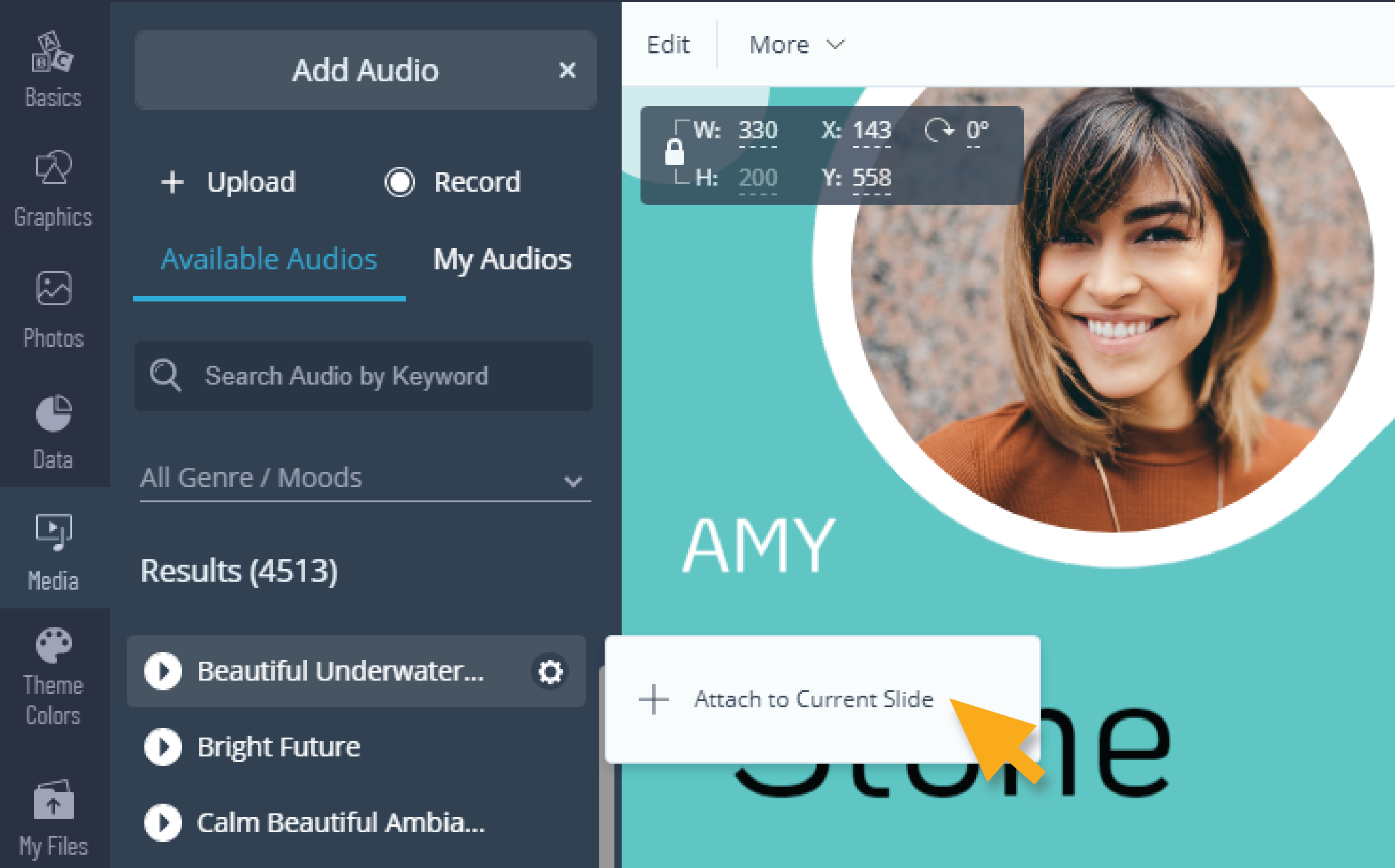 6
You can preview the result any time by clicking Preview at the top right of the screen.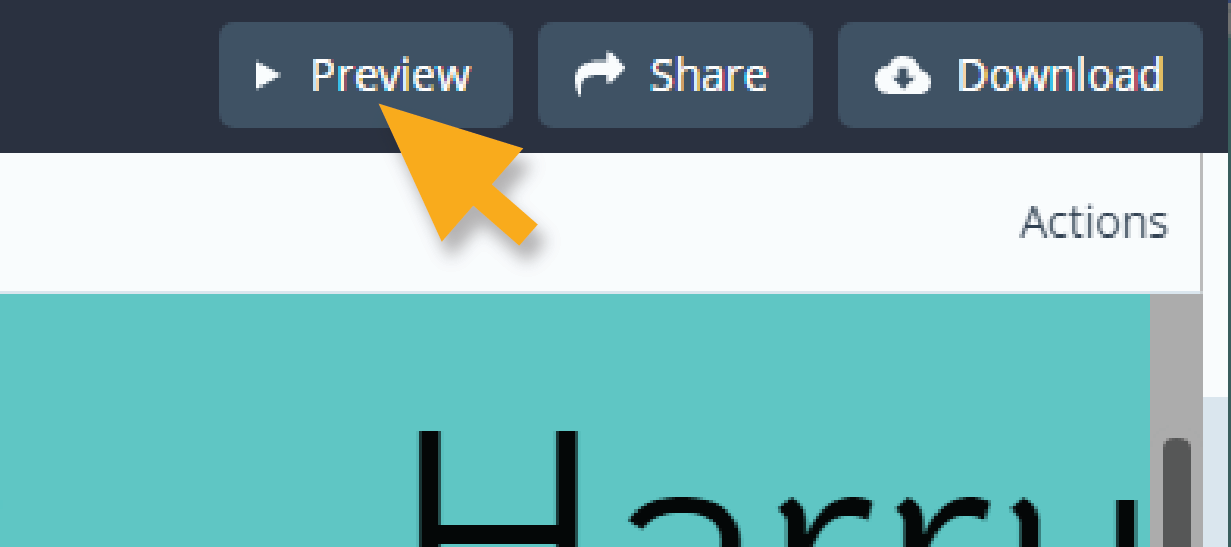 7
You will then be able to trim the audio by adjusting it using the bottom audio-toolbar. Additionally you can click on the settings button for more audio customization options. Learn more
here
.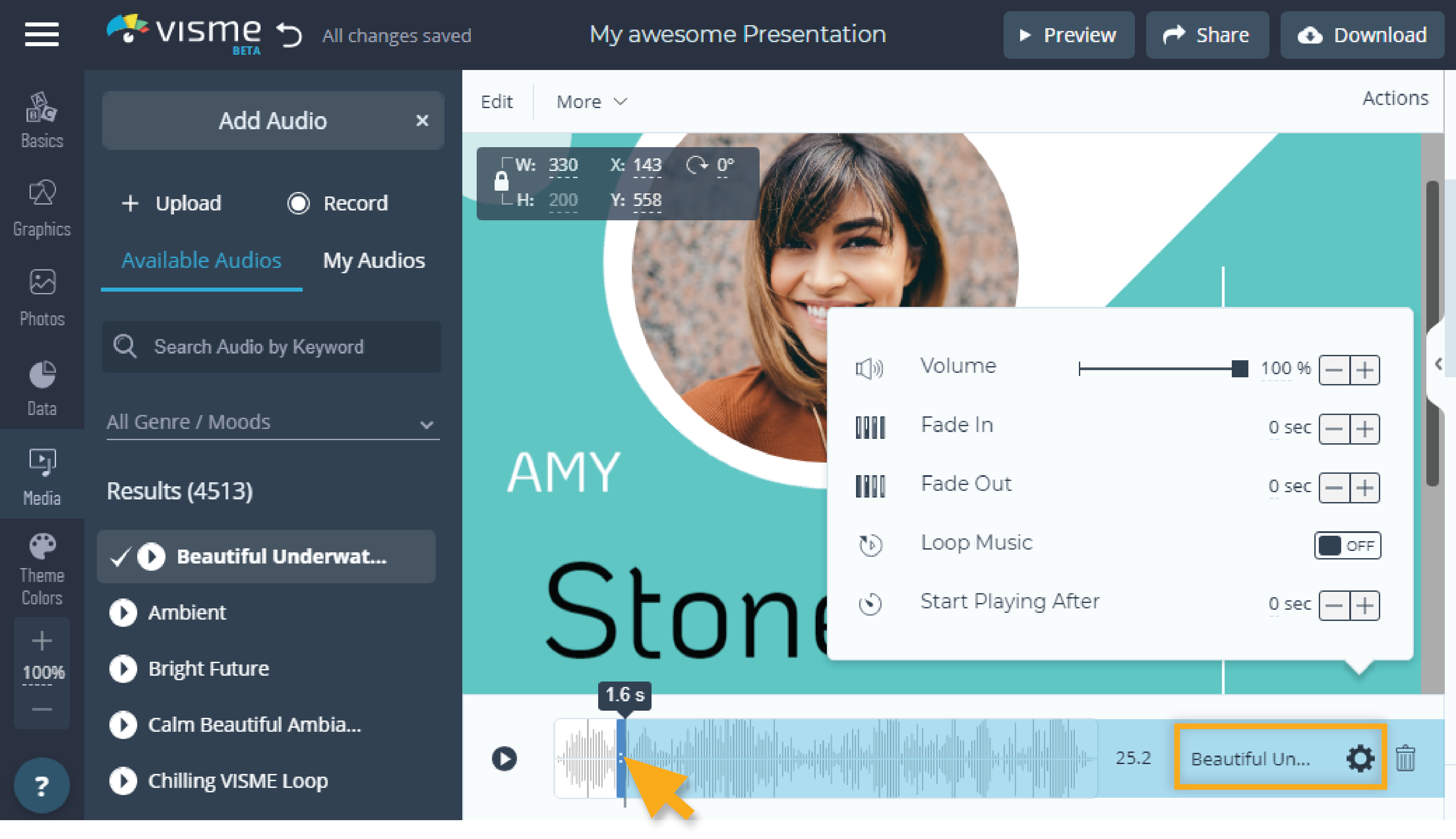 8
If you want a different audio, simply attach a different one. The previous audio attachment will be replaced. Additionally you can delete the attached audio by clicking the "Trash bin" icon located on the bottom bar.