Using the Audio Library
Visme has a large selection of free audio files that you can attach to your presentations, infographics and other projects.
Here's how you can do it:
1
First, click on Media from the left Tool Panel. You then click on Add Audio option.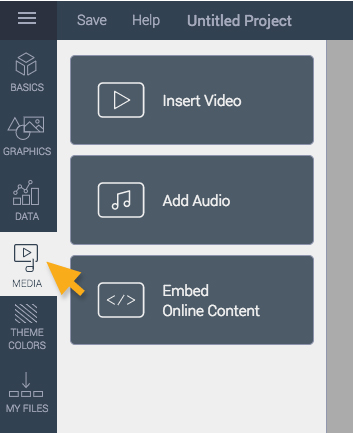 2
Navigate to the Free Library tab if you have not already.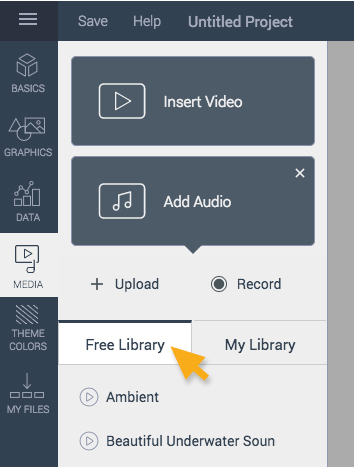 3
Depending on your Visme Plan, you will have access to certain audio files. Under the
Premium Plan
, you will have access to all of the audio library. To learn more about upgrading to a Premium Member, click 
here
!
Before you attach any audio, preview the file by clicking the Play button to the left of the audio file name.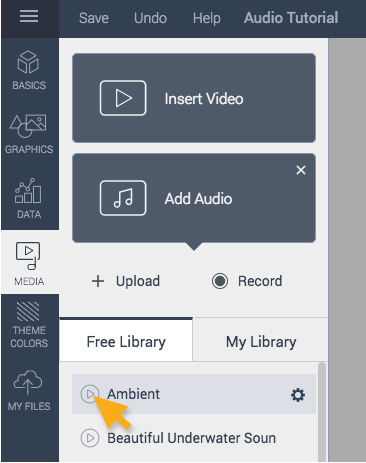 4
Once you find one that you like, attach it to a slide by clicking the gear to the right and clicking Attach.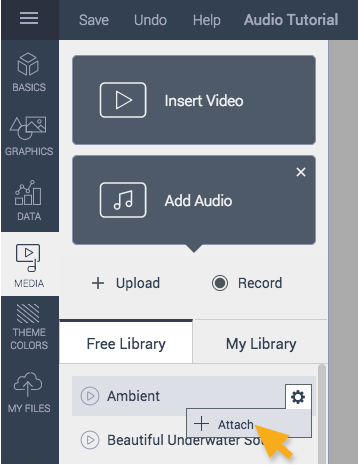 5
You can preview the result any time by clicking Preview at the top right of the screen.

6
If you want a different sound effect, simply attach a different one. The previous audio attachment will be replaced.
If you would rather have no audio attachment, click the gear again and click Detach.