Adding content to tables
Adding content to your tables is done by clicking on your table, in the spaces (cells) you want to update.
To add content:
1
Click on the table that you want to work on.
2
Next, insert your data by clicking once on the table that appears and then on the desired cell. When you the see the cursor appear, start typing in your data as text or numerical values for that specific cell. You can also insert symbols.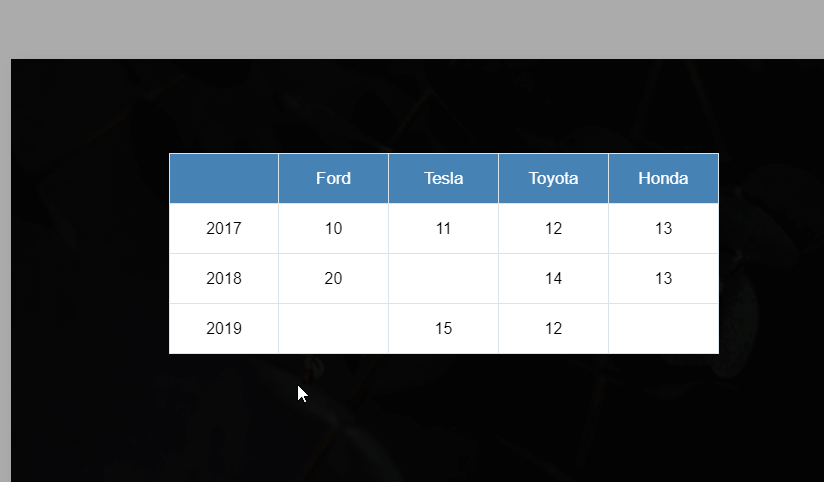 3
When you are finished, simply click anywhere on the canvas to see how the table looks. You can even go to Preview on the top right of your screen.
Tip: Remember to avoid inserting entire paragraphs of information, as this reduces the impact and effectiveness of your visual content. After all, no one wants to see long paragraphs of text on your slides or infographic!