How to make a flowchart
Flowcharts are the perfect content format for visualizing processes, workflows or systems, which is why they are widely used across many diverse fields, form business and marketing to engineering and education.
Creating them with traditional tools like Microsoft Word, however, can be a time-consuming task. After spending hours combining shapes, texts, lines, and arrows, you often end up with a result that looks bland and unprofessional.
Now, let's learn how to make Flowchart with Visme.
1
Inside Visme Editor, click on the Data tab located in the left panel, then click over Flowchart tool.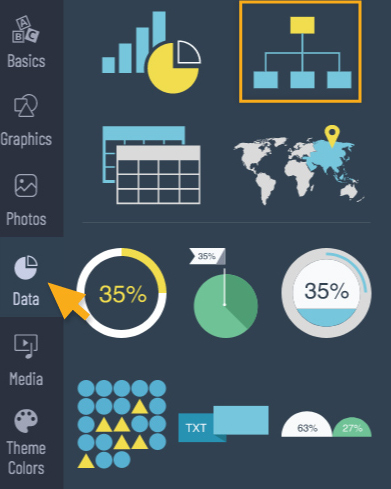 2
Now, you can start creating your FlowChart by simply drag and drop Flowchart elements such as circles, hexagons, diamonds etc into your canvas.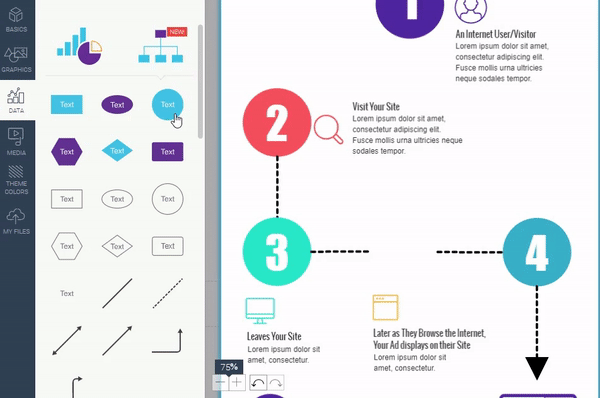 3
You can also use pre-made flowchart blocks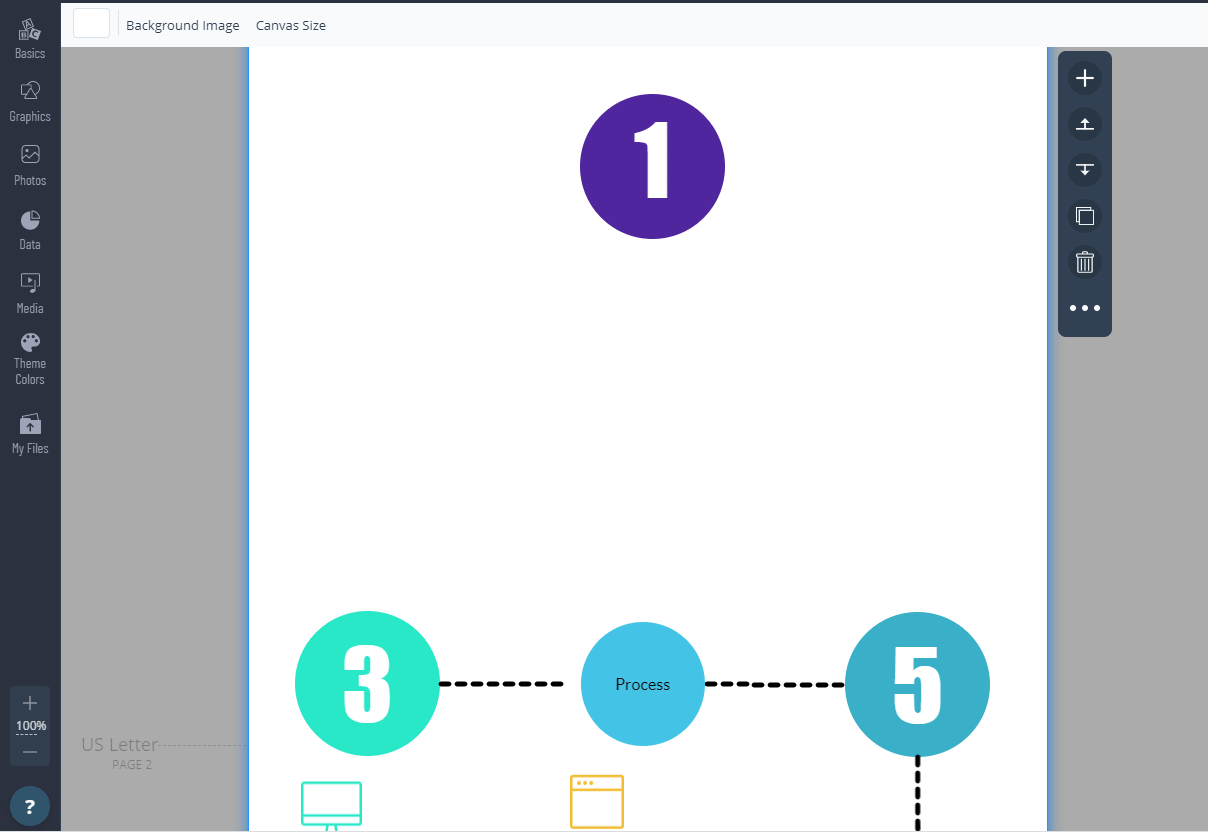 4
Remember to use the fork. What we call Fork is the feature which allows you to expand your Flowchart.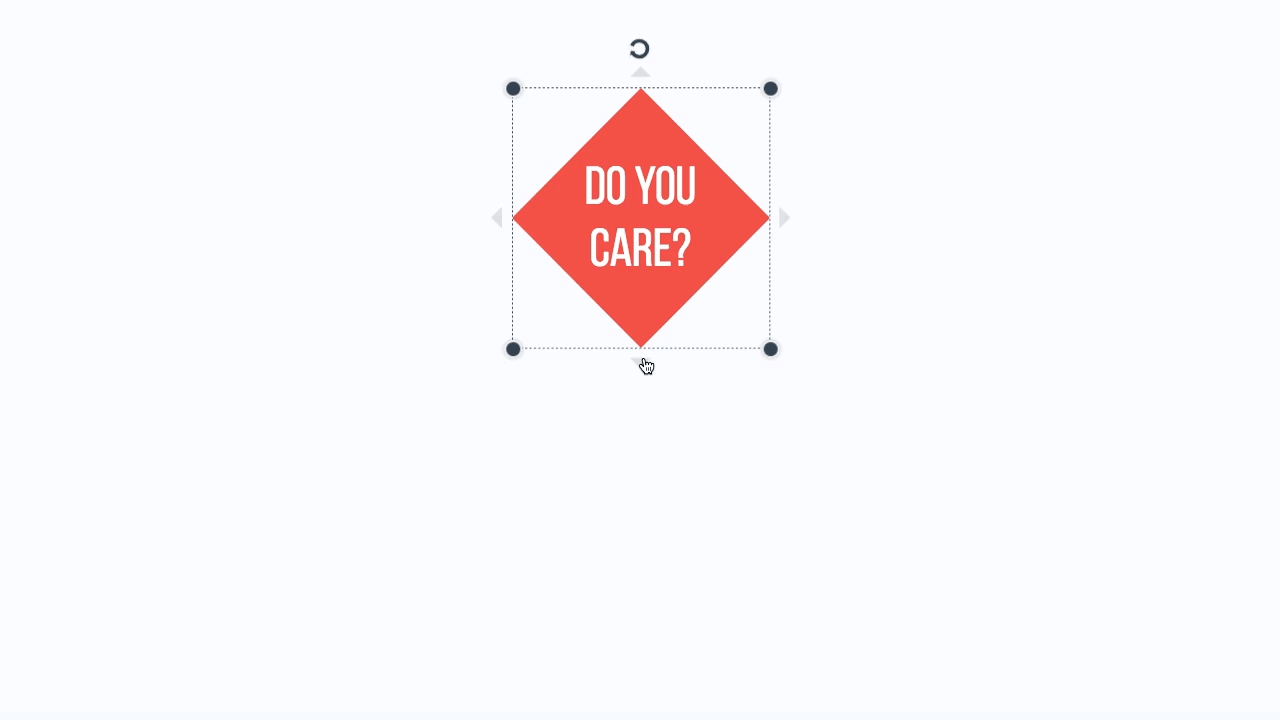 5
Snap lines and objects to each other and choose from different styles of lines.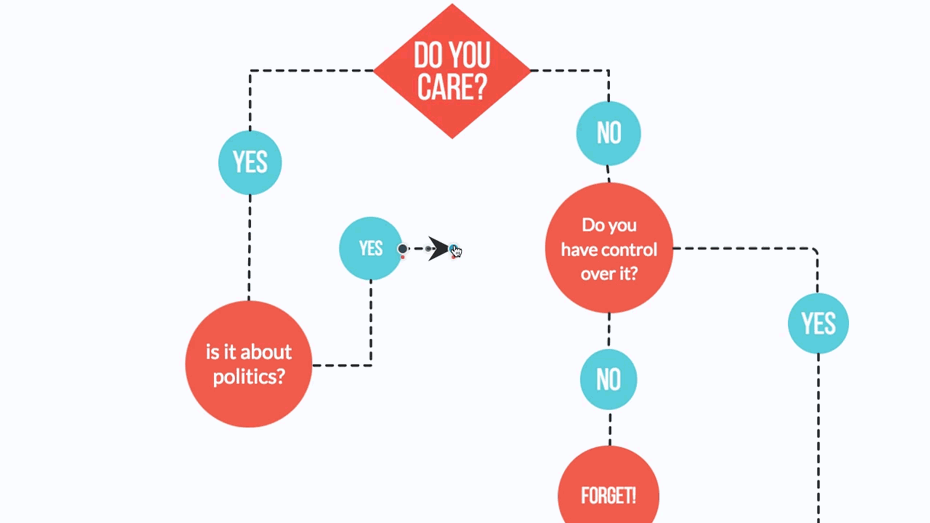 6
Fully customize the look of your diagram by selecting font and size of text, and adding final touches.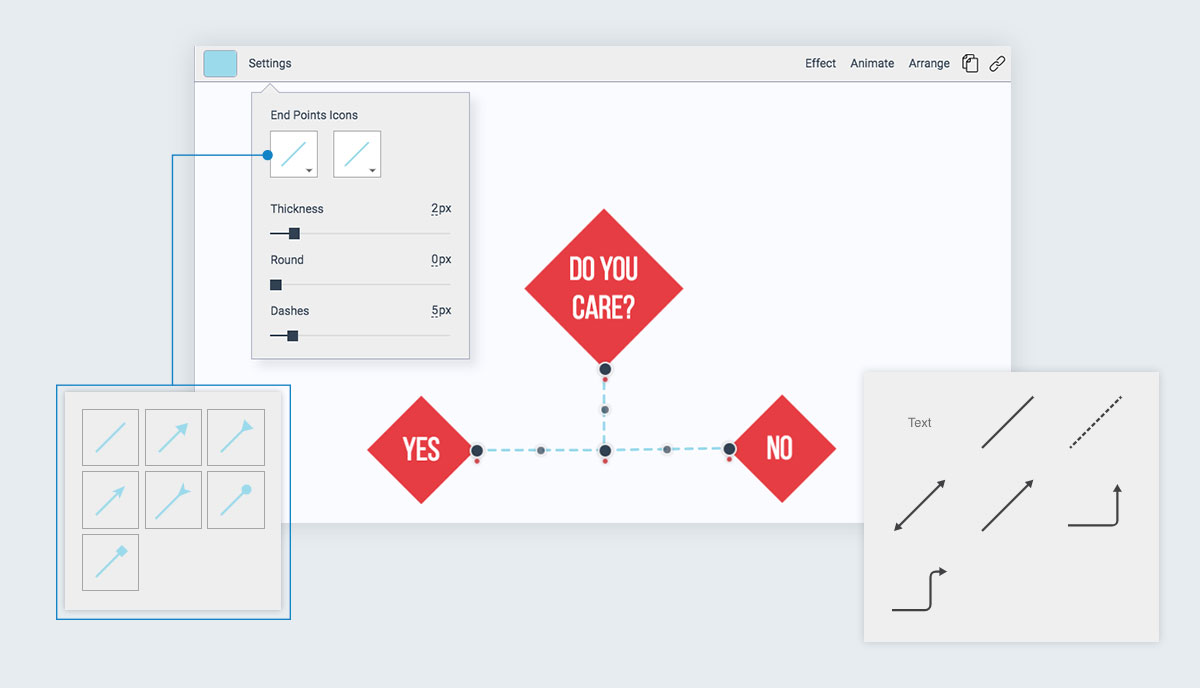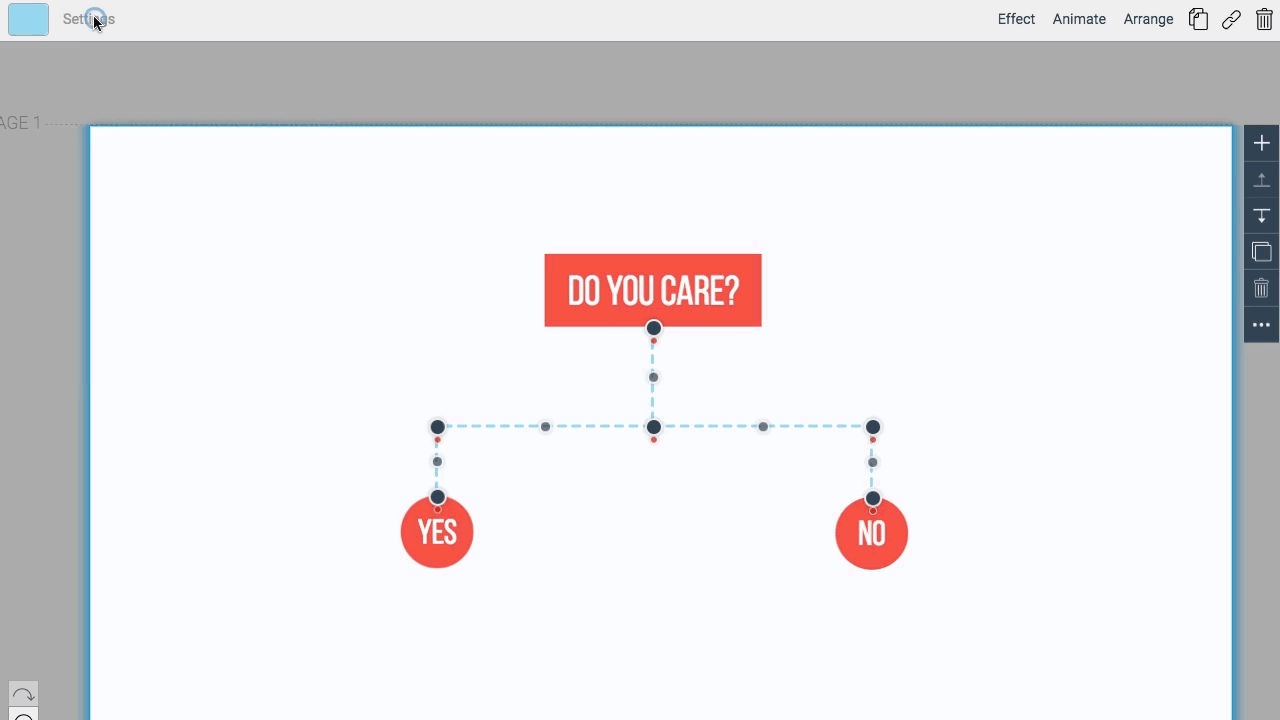 7
Have you created a diagram that you want to reuse in other content formats? If the answer is Yes, simply save it as a content block for future use.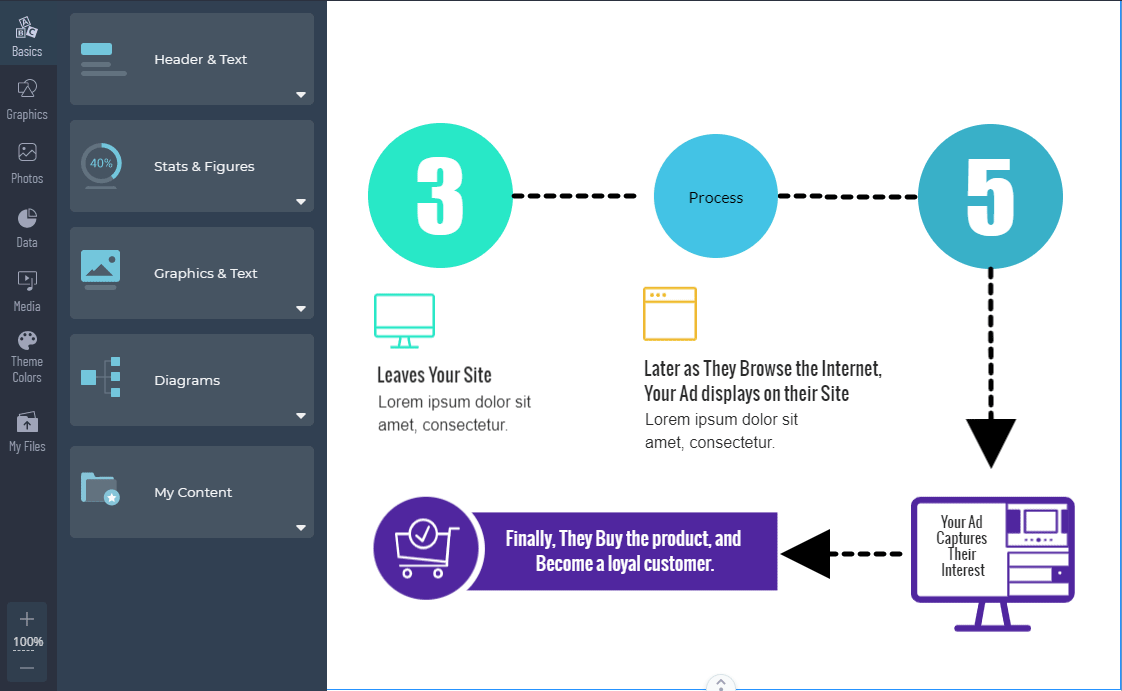 8
---