On Click Animations
On Click animations can be very useful since they will allow you to have certain assets or words appear when you click the mouse. giving you control over the slideshow and when to show certain information. Here is how you can "on-click" animate your slide content:
1
Create a new project
or edit an existing one. One inside the Visme editor, select an asset (image, text-box or icon) and then click the
Animate
button from the main tool-bar.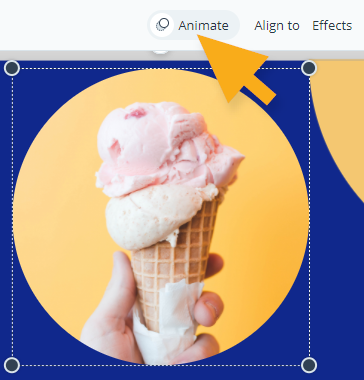 2
The Animation tab will show up on the left side of the editor. Hover over the Animation effect to preview them.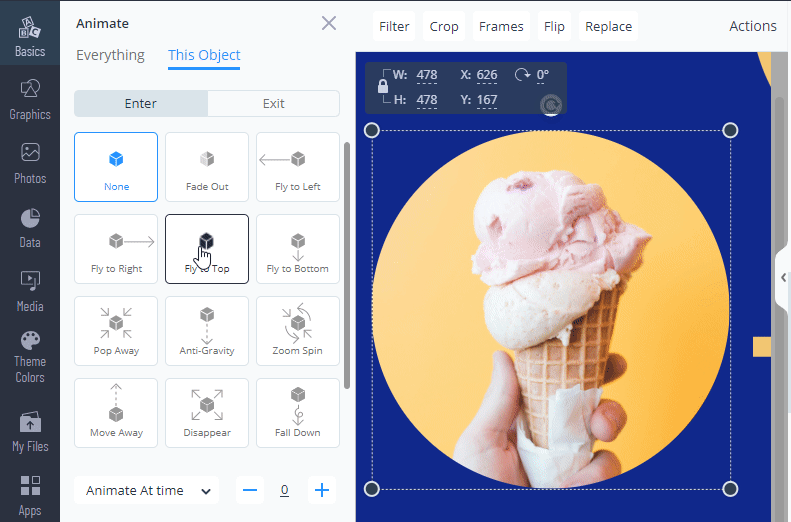 3
Select the desired animation effect. From the drop-down menu, select Animate on Click option, switch between Enter and Exit animations.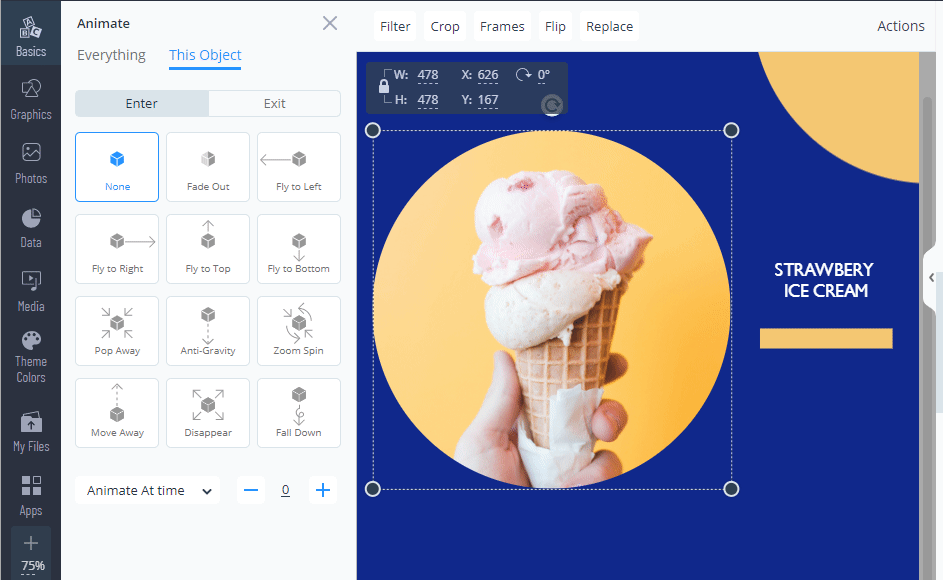 4
The little numbers placed on the right side of each animated show the order of On-click animations. The 1 will plan on the first click, 2 on the second click etc. You can easily chance the order by swapping the object positions from the left-panel.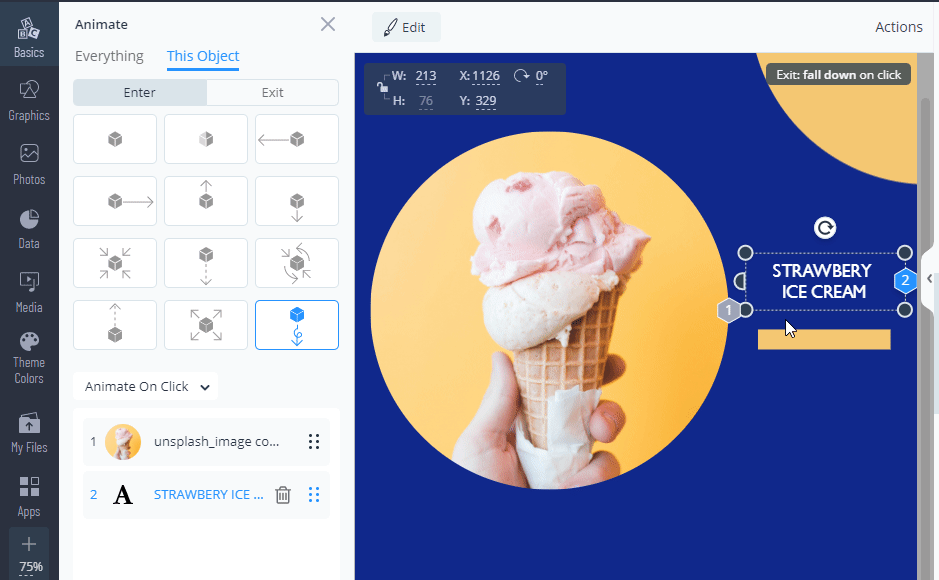 5
Present your project to test your animations and make sure they are playing as desired before
publishing
or
sharing
your project.