How to duplicate a project?
Duplicate a project allows you to work on it without affecting the existing version. In this article, you can see how easy it is to duplicate a project in Visme.
Here are the steps on how to duplicate a project in Visme.
1
From your Visme dashboard, hover your cursor over the project that you want to duplicate and click on the hamburger icon. From the drop-down menu, click Duplicate.
2
There will be a pop-up window asking you to rename your duplicated project. Once you name your project, click Continue.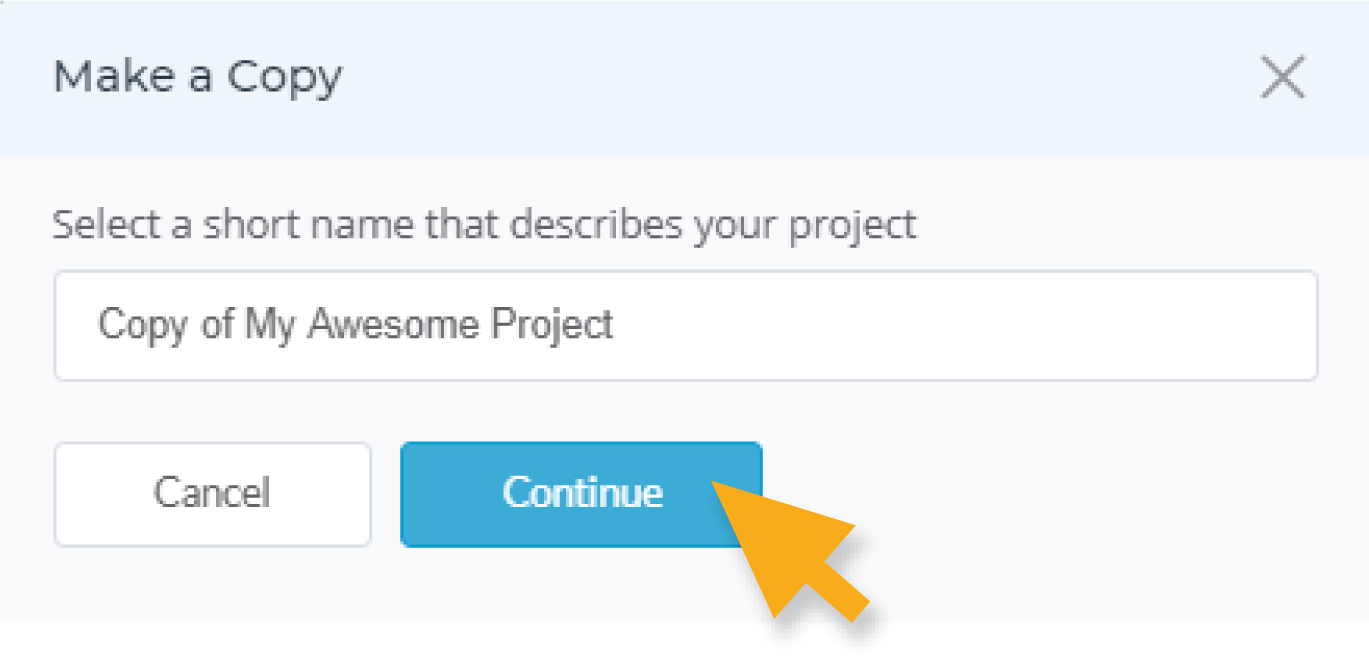 Tip: It is best to keep your project names short and meaningful, this way you can remember its content easily.

Back to home
Common Questions & Answers
External Content (i-frames)
Collaboration and Team Features
Analytic Tools & Insights