Adding and removing shapes and lines
Adding and removing shapes and lines from your design is an easy process. There are many options to choose from and which can be added to and easily removed from your design.
To add shapes or lines:
1
Simply select
Graphics 
from the left tool panel. Then, hover your mouse over and click on
Shapes or Arrows & Lines category
 tab.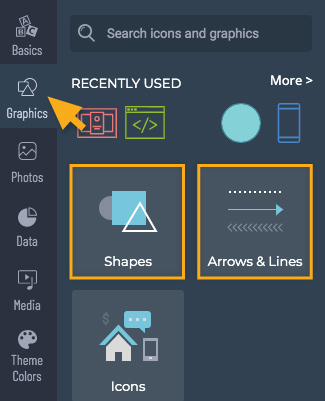 2
Scroll to the 
Lines or Shapes
category to see the options available or search for a particular style using the search box.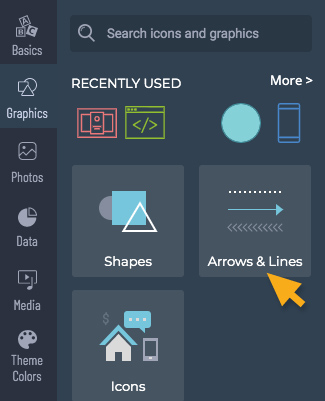 3
Select the types of line or shape
 you want and place it in your project by either
clicking on it
or
dragging and dropping it
into place.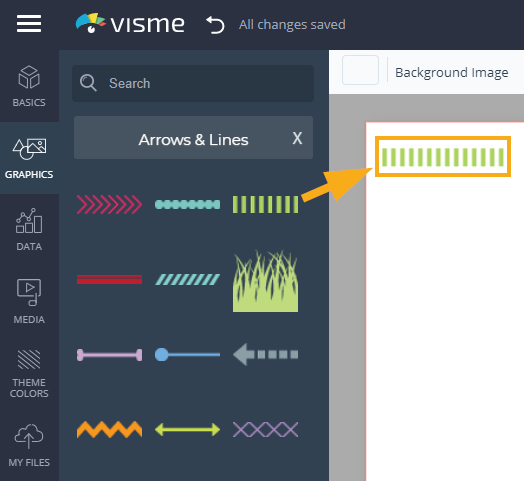 ---
To remove shapes and lines:
1
Simply click on the object you want to remove from your project.
2
Once clicked, the
Property Panel
 will show up on the top.
3
Click the
Trash symbol
, and the object will be deleted.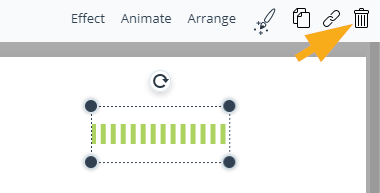 or you can click on the object, right click and select Delete on the dropdown.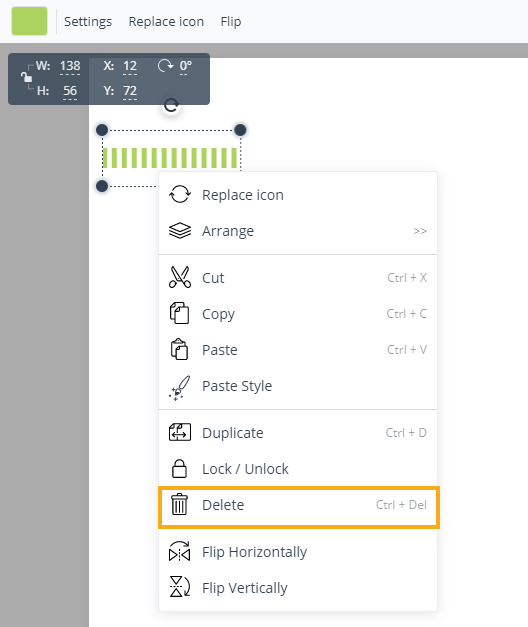 ---
Watch A Video: How to use shapes and Lines in your visual designs