How to remove the background of your images
Have you ever taken a perfect picture of yourself or others and you like everything about it but the background? Yes, We've all been there. With Visme's Background Removal tool you will be able to quickly remove any image background and get a clean transparent cut-out image in just a few seconds.
Here's how:
1
Inside the Visme editor, Drag and Drop any image into your Canvas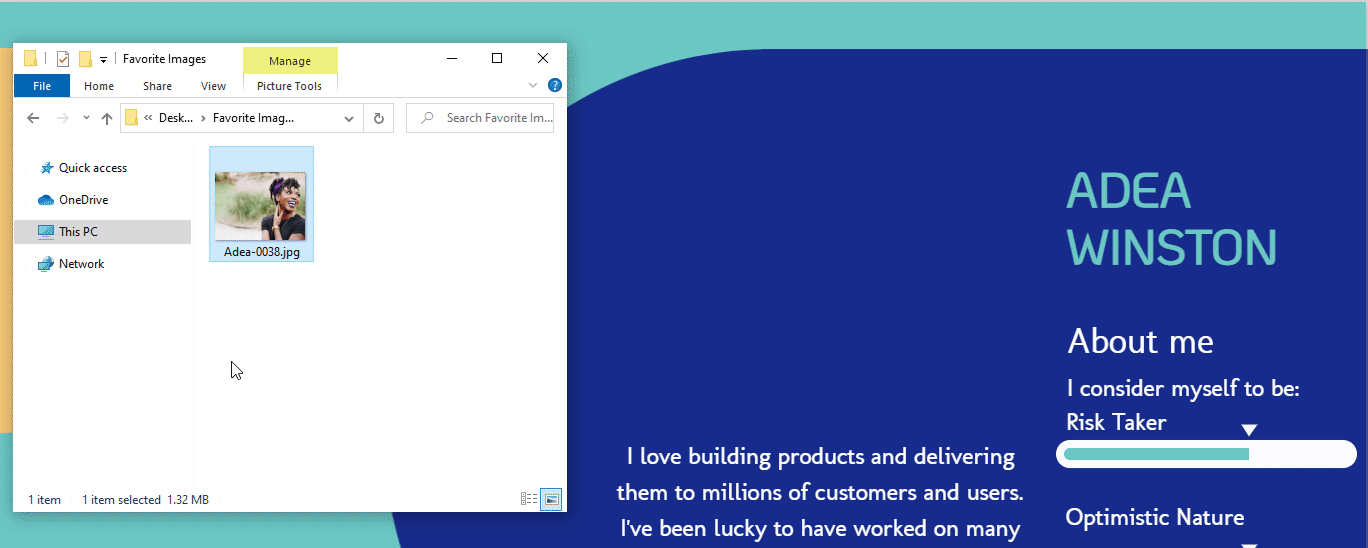 2
Select your image and from the main-toolbar toolbar, click the Effects tab. You then from the drop-down menu, click Remove Background. Our Background removal tool will run in the background and remove your image background after a couple seconds.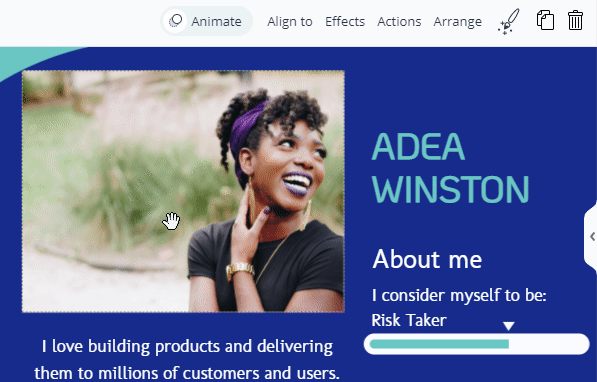 3
Voila! Now that your image background is removed you can go ahead and resize your image and use it as you wish. A copy of both versions of the image will be saved under My Files tab for future re-use.