Link to another slide
If you want to link your selected icon, text or graph to another slide when you click on them, please take the following steps.
1
Click on Link at the top right side of the screen. You then select the Slide tab.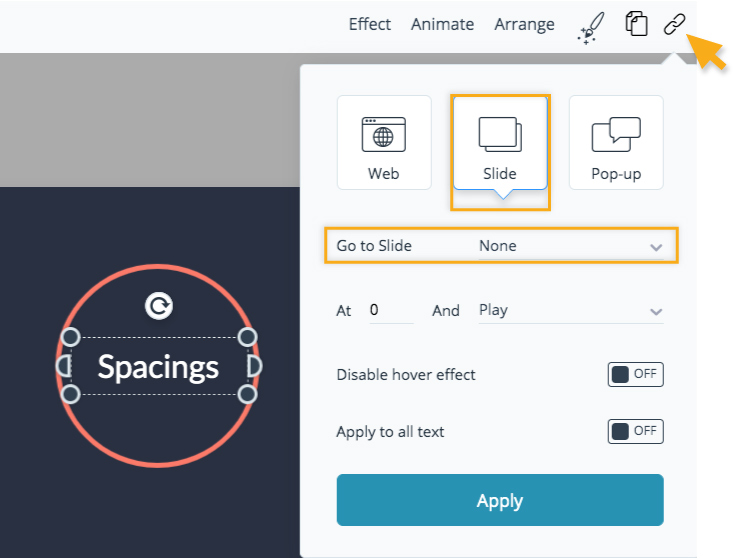 2
Simply select a slide that you want your object to be linked to. Once you are done, click Apply.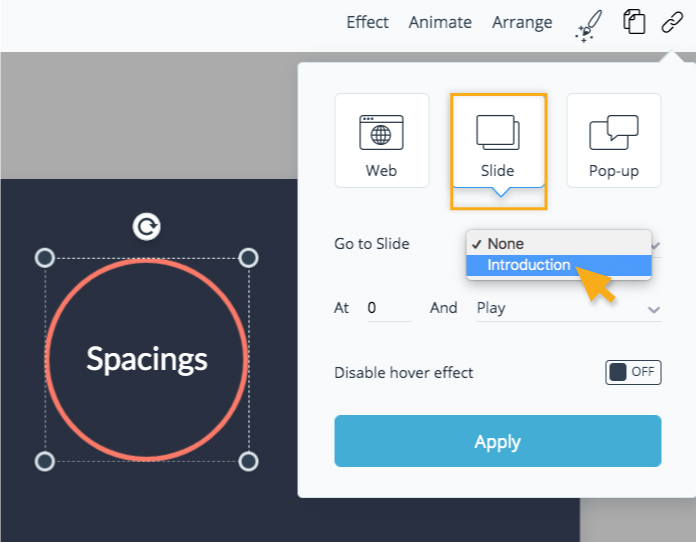 Back to home
Common Questions & Answers
External Content (i-frames)
Collaboration and Team Features
Analytic Tools & Insights