Link to another slide
In this topic, we are trying to help you link your selected icon, text, or graph to another slide when you click on them. To achieve this, please follow the steps below:
1
Click on Link icon on the top right side of the panel to get to Slide option. Select from the Slide icon which will automatically show the available slides in your project.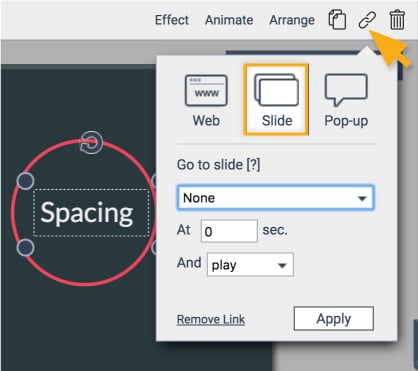 2
Simply select a slide you want to be linked. Click Apply once done.