Cropping or resizing photos
Cropping or resizing your photos is a good way to focus on a particular area of the image, or to make it smaller or larger, depending on the needs for your design. Changing the size of a photo is easy to do.
The crop tool in Visme allows you to crop images that are already in the library or you can also upload your own image and then crop it within Visme.
How to Crop an image
1
First, select an image. If your image is locked, you will need to first
unlock it
in order to select it.
Sometimes this is the case with templates or you may have locked the object preventing you from accidentally moving it while you work on your project.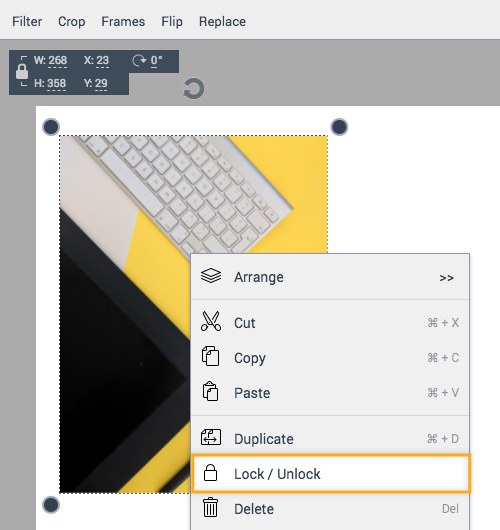 2
Once your image has been selected, click on the crop option at the top left of the screen.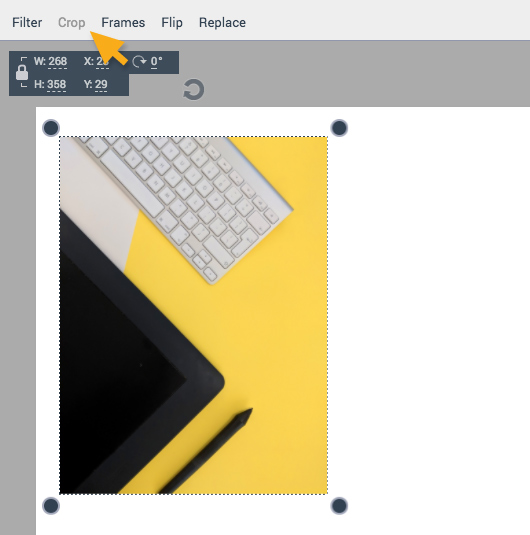 3
Begin cropping your image by moving and dragging one end of the white pointers: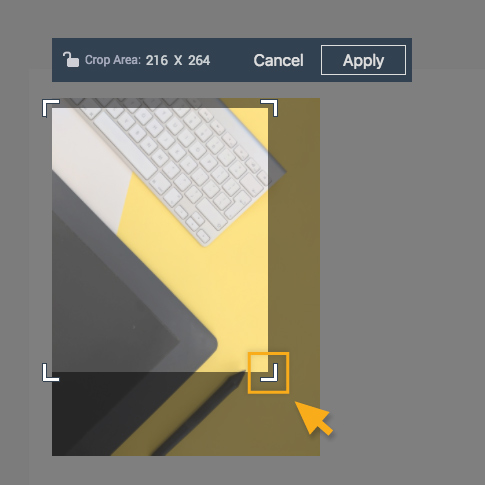 Tip:
You can also input exact size in the crop area parameters (ex. 316 X 190 could be change to 400 X 190, etc..)
Watch a Video: How to Edit, Crop and Frame Images