Create a button from text block
One of the most useful things you can do with the Visme text editor is create interactive call-to-action buttons, which come in handy when you want to take viewers to a certain landing page or encourage them to take a specific action.
you can use some of the new features to give your text box the look and feel of an interactive button.

1
Add a bit of vertical and horizontal padding by going to the More and Spacing tab. Then, add a fill color to your new button by going to More and Fill & Border tab and then choose the desired hue or enter a hex code.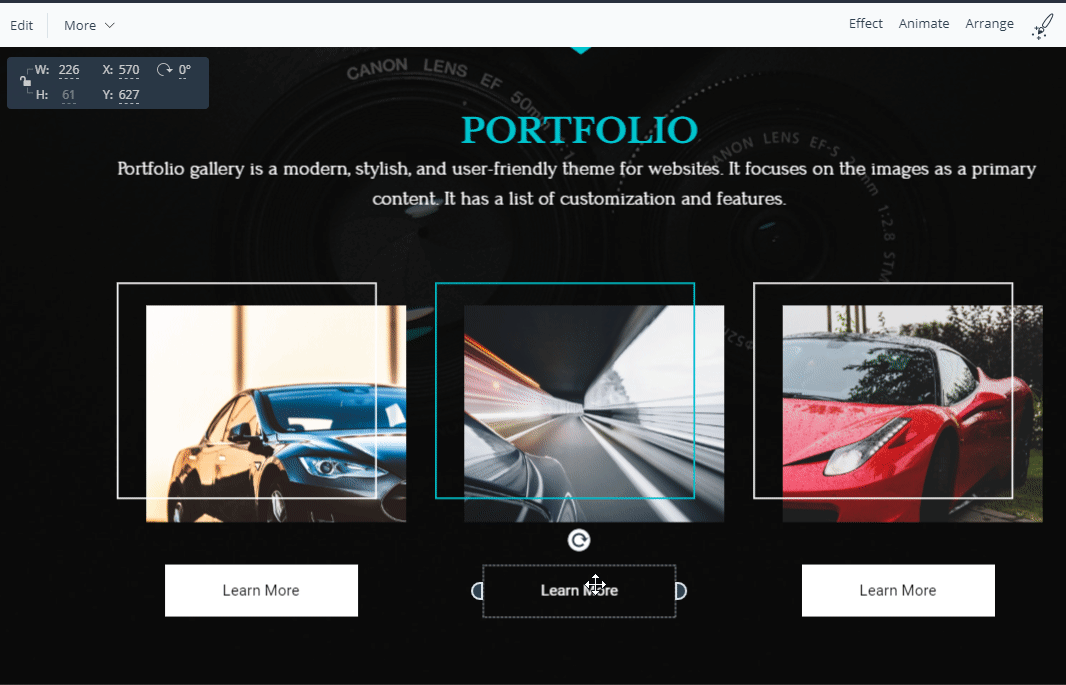 2
To give your button a more rounded look, go to the Fill & Border tab in the More tool bar and adjust the roundness by adjusting the corresponding slider as shown below.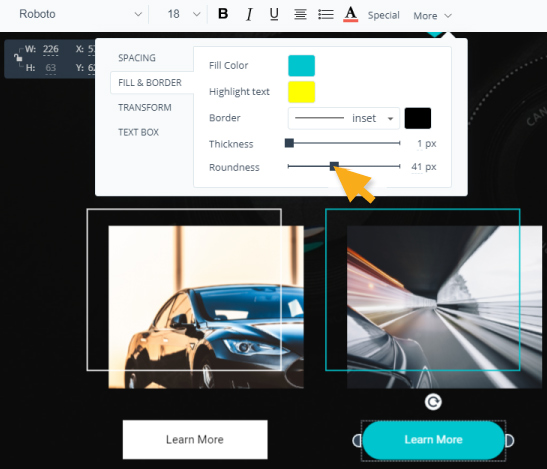 3
To make your button interactive, click on the text box and then on the Link option that appears on the top right side of the Property menu. You can insert the URL of your landing page or the site you want visitors to be taken to and choose whether to have this site open up in a new window or in the current one.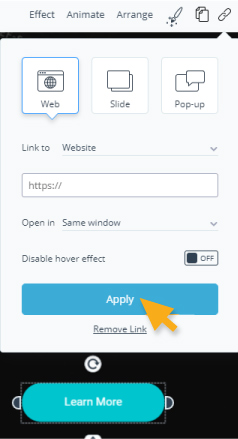 Or, you also have the option of linking your button to another slide in your project or creating a roll-over text effect, which you can learn more about in this short tutorial.