Hiding control bar on published projects
In case of Presentations and slide decks you may want to show the control settings so the viewer can decide when to go to next slide.
However in other types of visual content having the control bar visible and enabled can act as a distraction.
This is often true for projects that contain a single slide such as Banner Ads, and Short animations where you either have limited real estate or you don't want the user to control the pace of the content being presented.

How to enable or disable the control bar
By default the control bar is enabled when you create most types of content categories in Visme.
You can easily disable the Control bar by:
1
Publish your project and then click on the Publish Settings option in the pop-up.

2
Turn off the Control Bar option in Display Options.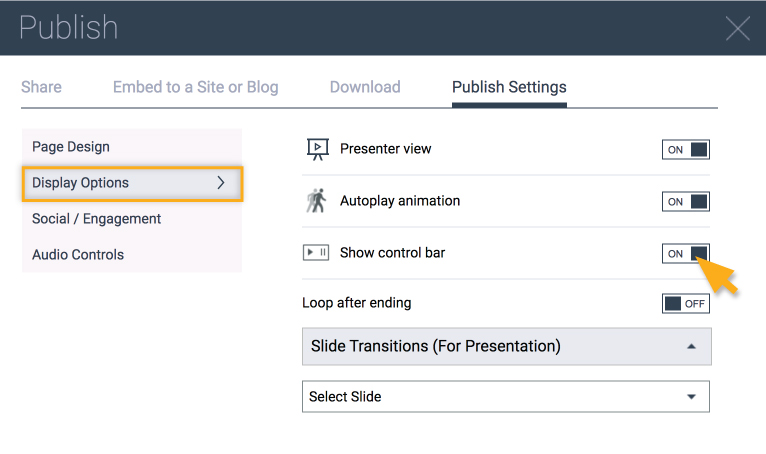 Tips:
– You can at anytime come back and turn on Control bar.
– The control bar will only show on Published projects; you may not see it in Preview.