Create your custom size projects
All of the designed templates in Visme already have a set dimension depending on the type of visual content. If you do not want to use any of the size in our template, you can create a project using your own custom size.
1
To do so, you first need to
login
to your Visme account. You then click on
Create New
at the top left of the screen in your
Dashboard
.
2
Select Custom Size category. Enter the width and height you like. You can select whether you would like your canvas size to be in pixels, inches or centimeters in the dropdown.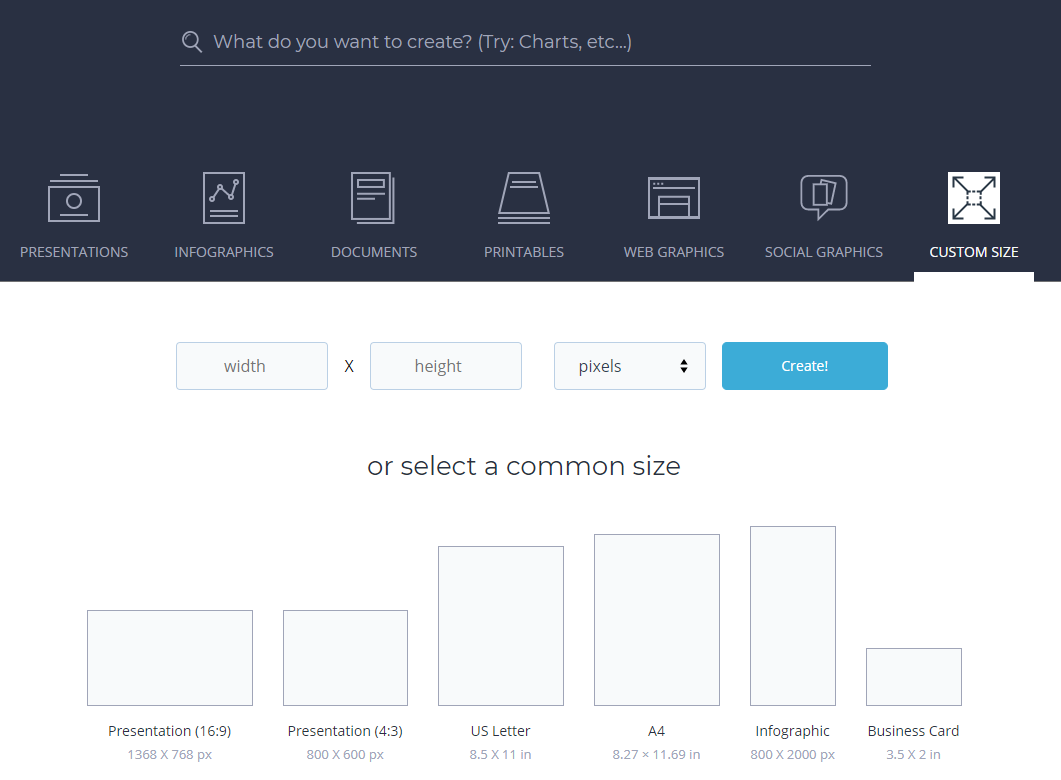 You can also select a common size such as Presentation, US letter, A4, infographic and Business Card etc.
2
Click Create!

Back to home
Home
Project Types
Common Questions & Answers
External Content (i-frames)
Collaboration and Team Features
Analytic Tools & Insights