Searching for shapes and Icons
Visme provides over 6,000 (and growing) vector shapes and icons.  Each is customizable and can be resized, rotated, flipped, and updated with desired colors.   The shapes/icon library is divided into sections and can also be searched by keywords.
1). Simply select the Shapes and Icons symbol from the left on the toolbar.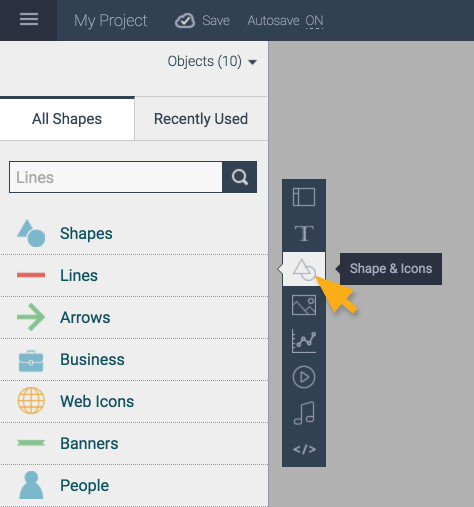 2). Search for a specific shape or icon by typing in a search term or selecting from one of the categories listed.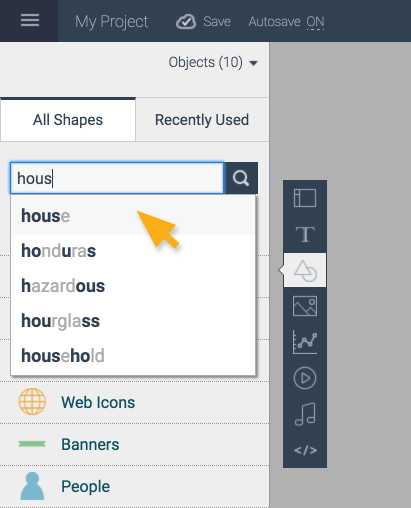 Or As you type a word the search engine will show you available keywords to search by.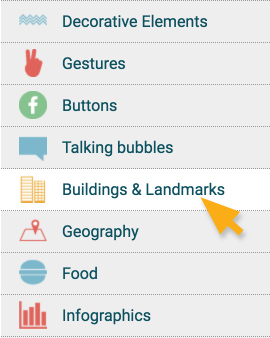 3). Select the shape or icon you want and you can place it on your design by either clicking on it or dragging and dropping it into place on your design