Inserting Tables
Visme has many options available for inserting tables and charts into your design. It transforms how your data is presented. Tables allow you to display your information in a more organized manner and make it easier for your audience to read the data.
To insert a table:
1
Simply click Data from the left panel.
2
Select
Tables
 from the top left of the screen next to the chart icon. A sample table icon will then appear.
3
Select the table rows and columns you want by moving the mouse to choose the number of horizontal and vertical cells.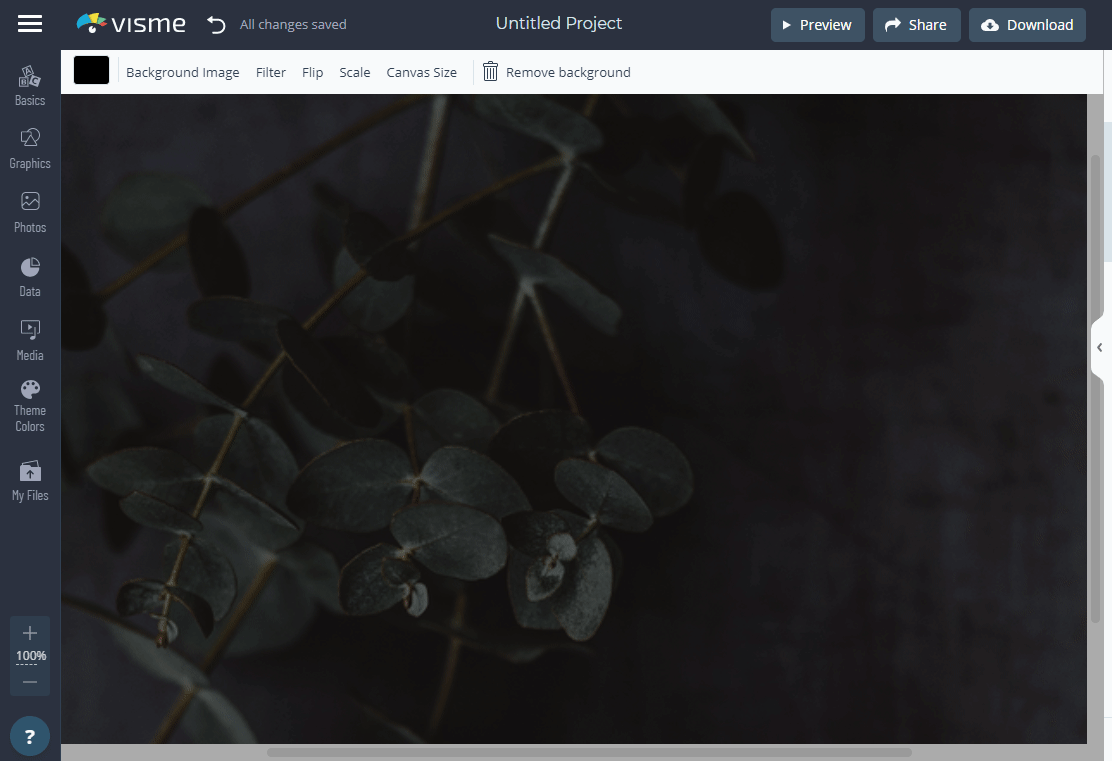 4
Once you have selected, the table will appear on your project.
Tip:
– Before creating your table in Visme, gather all of your data in one place and organize it into rows and columns. Or, if you have a list, make sure your know what information will be inserted into each cell.
– As with all visual content formats, it's always best to have the least amount of text as possible– so make it short and sweet.
---
Watch Video: How to Insert a Table