How to export your project in editable PPTX format
The wait is finally over. After one year of work, the editable PPTX is now here. Here's how you can easily download your presentations in editable PPTX format.
1
Once you are done with your project, click the
Download
button located at top-right corner.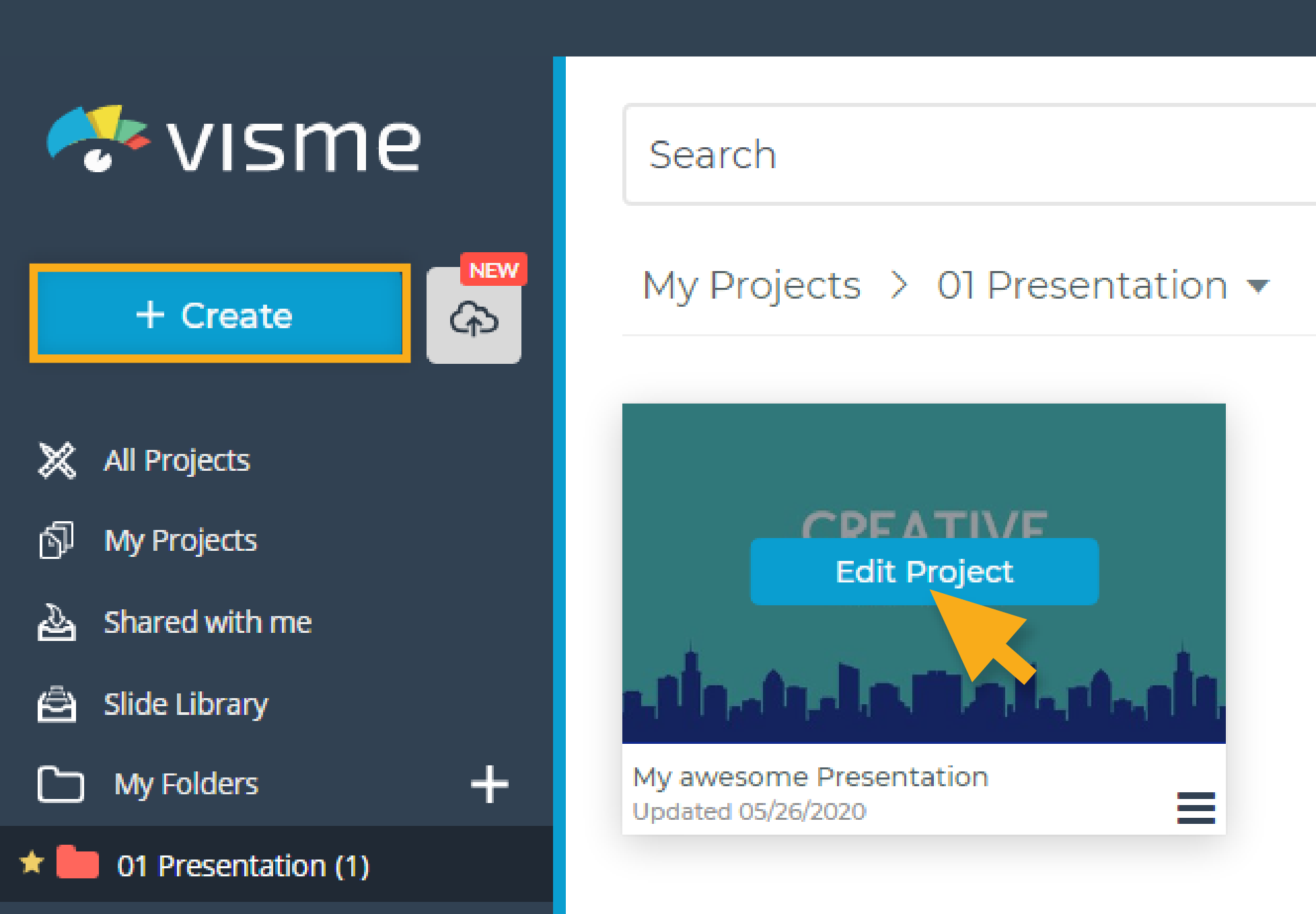 2
From your dashboard click
edit
or
+
create
to create a new presentation.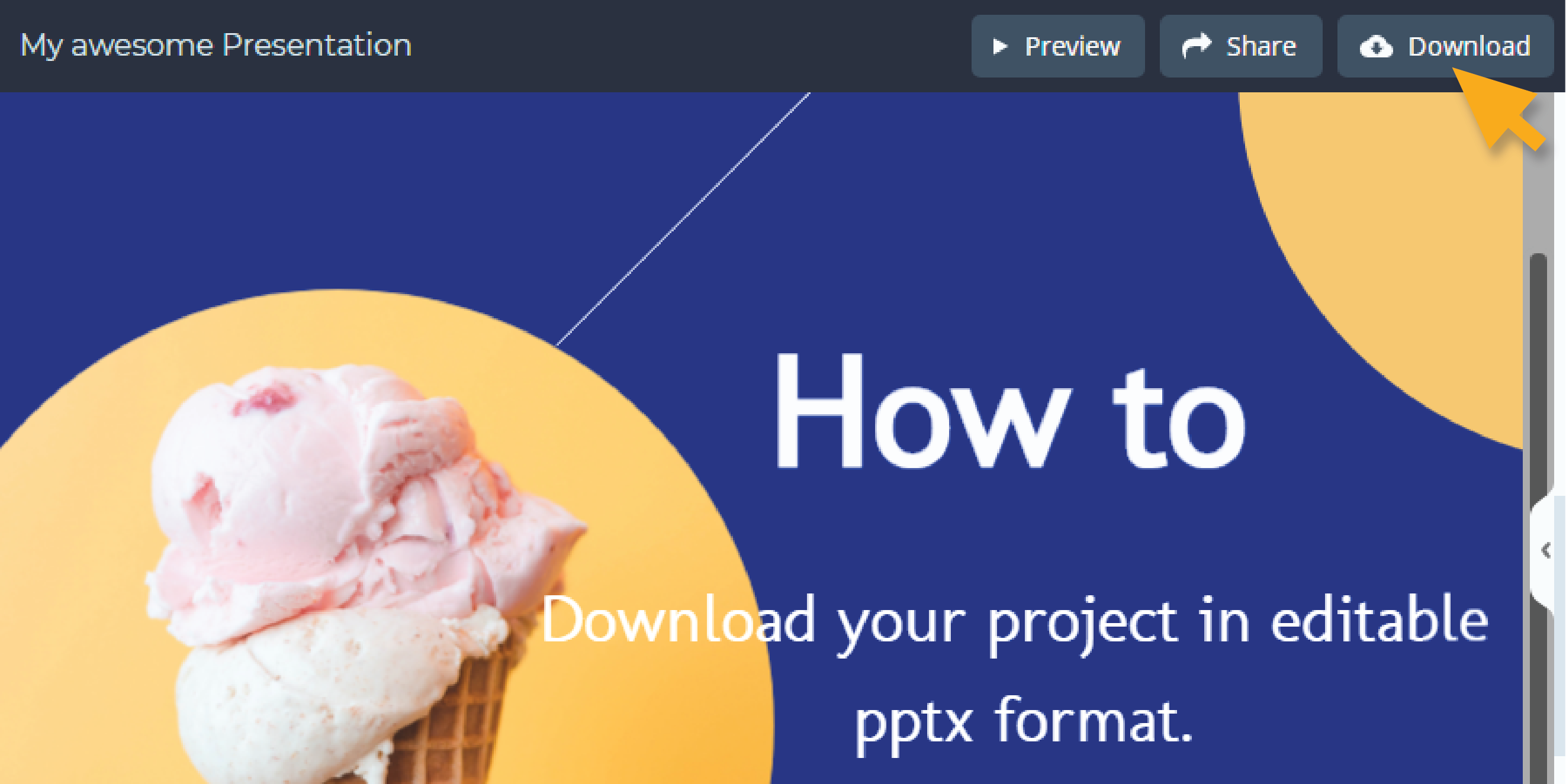 3
Once the download window shows up , select "Present Offline" option. You then click the PPTX format. You would need to make sure to switch the "Download as editable Powerpoint" ON and then click download.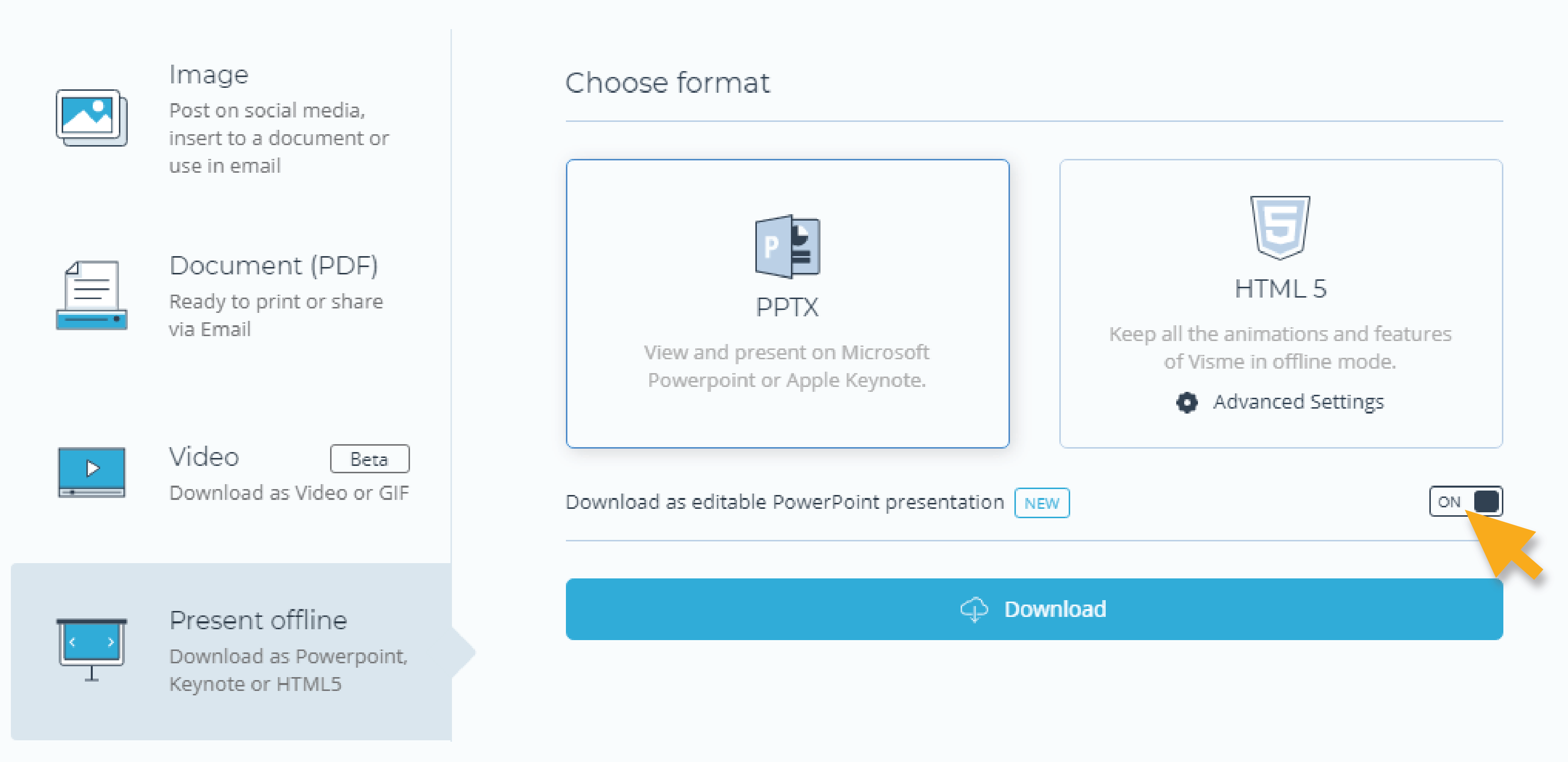 4
Your PPTX file will start generating and it will automatically save on your Downloads folder.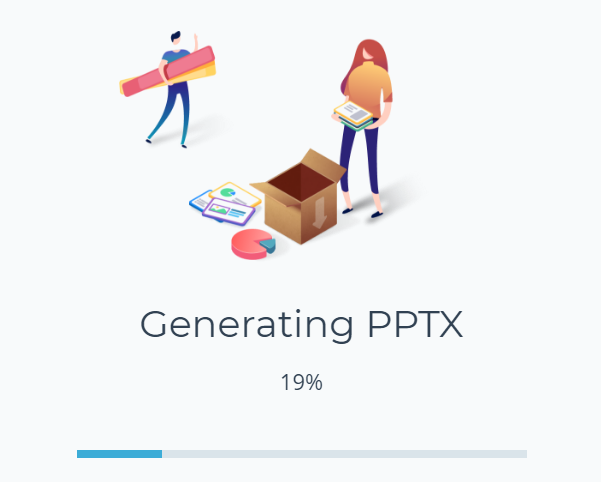 5
You can then open the same in PowerPoint or keynote and you will be able edit it fully.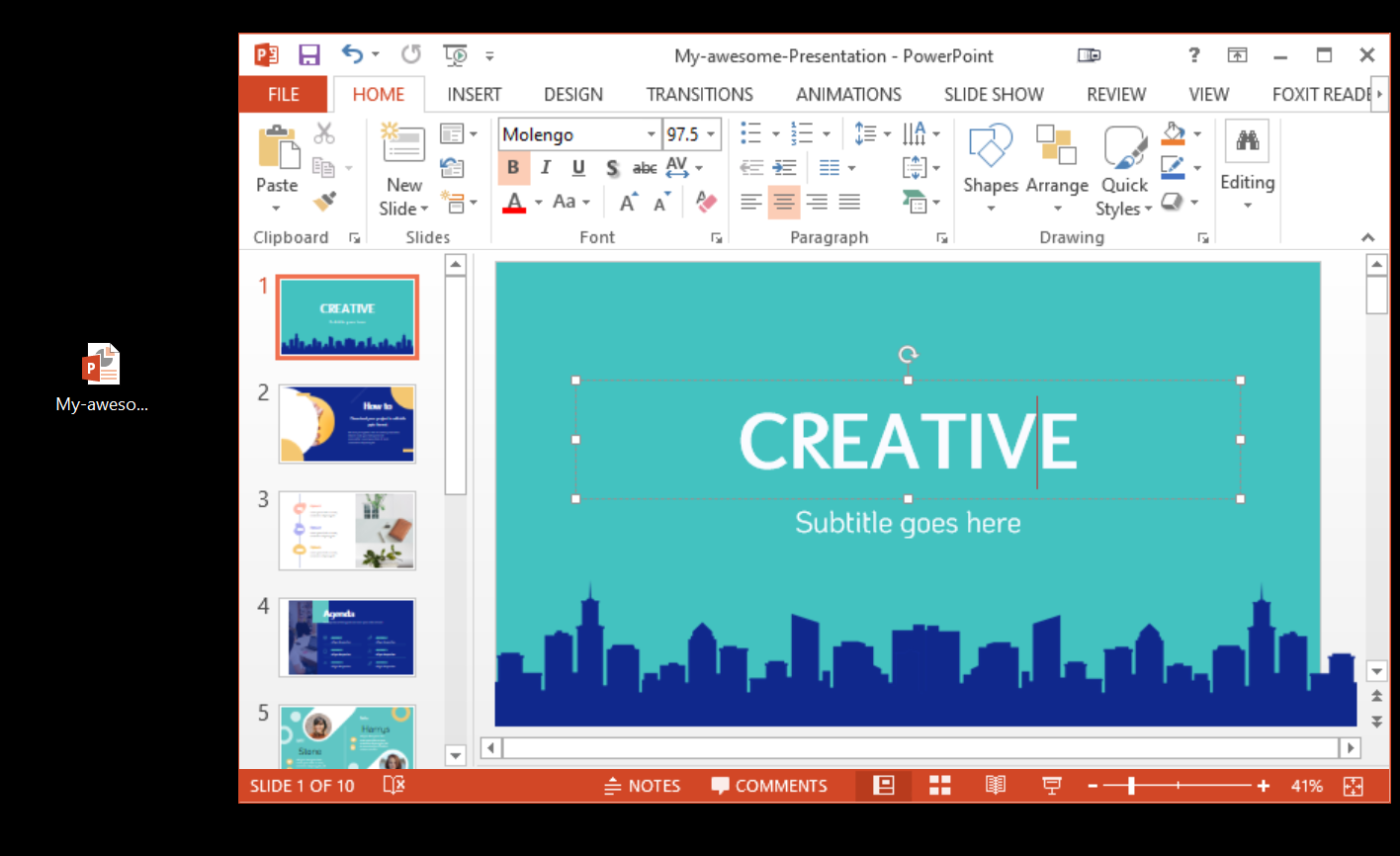 Note
:
The editable pptx format doesn't preserve slide transitions and animated graphics will show up as static images instead. Let's face it ~ Powerpoint cannot keep up with all the crazy stuff we do here at Visme.
---