What can I create with Visme?
Before, users had to reply on multiple tools to create various visual content. Now, Visme is changing that by becoming the "Swiss Knife" for creating engaging content. It is one tool for all your visual content needs. Below are lists of visual content you can create.
Presentations
Infographics
Documents
Reports & Ebooks
Printables
Web Graphics
Social Graphics
You can even create your content using custom size.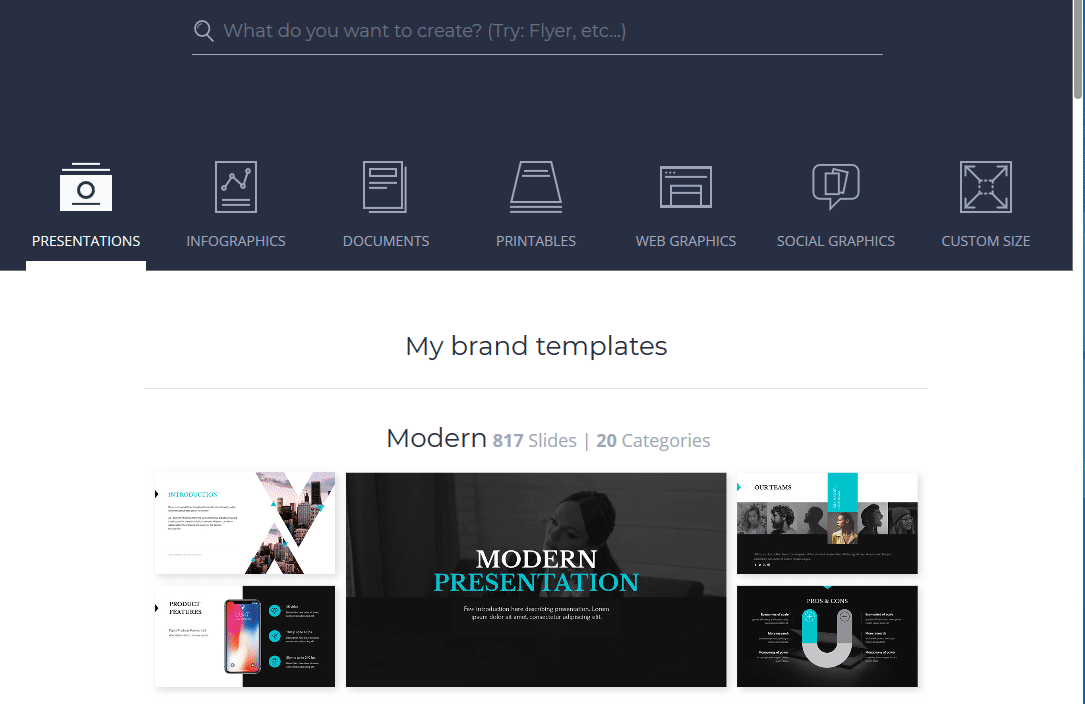 Here's a short video on what visme can do:

Back to home
Common Questions & Answers
External Content (i-frames)
Collaboration and Team Features
Analytic Tools & Insights