Create graphics for Social Media
Visme users can create social media graphics and banner ads in a few minutes with its ready-to-use templates.
Choose a template
Once you login to your visme account, click Create New on the top left of your screen in your Dashboard. Click on Social Graphics option. Select a template you would like to use.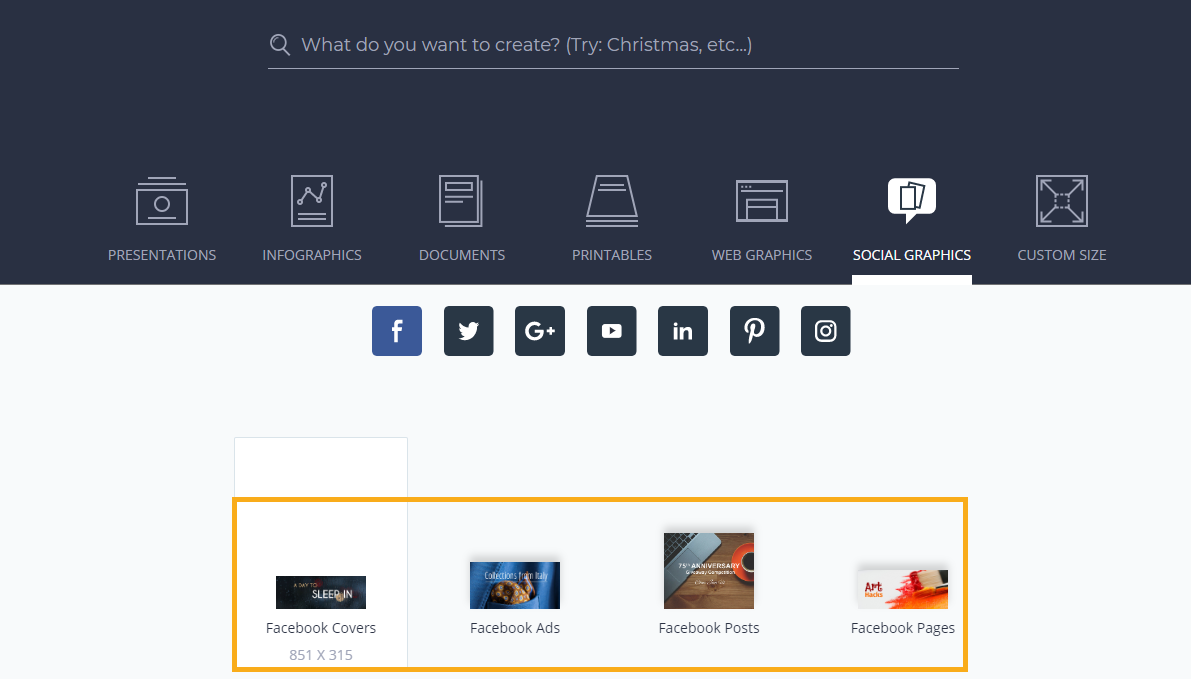 Tip: All of these images are already sized according to the dimensions required by each of the major social media platforms: Facebook, Twitter, Google+, YouTube and LinkedIn. Under each of these options, you'll also find templates categorized according to image types, such as covers, ads or posts.
---
Insert your text
1
Click on one of the text boxes and type in your text.
2
You can also re-position any of the text boxes by simply moving the cursor over the outer edge of the text box until it becomes a cross and then clicking and dragging the box to the desired location.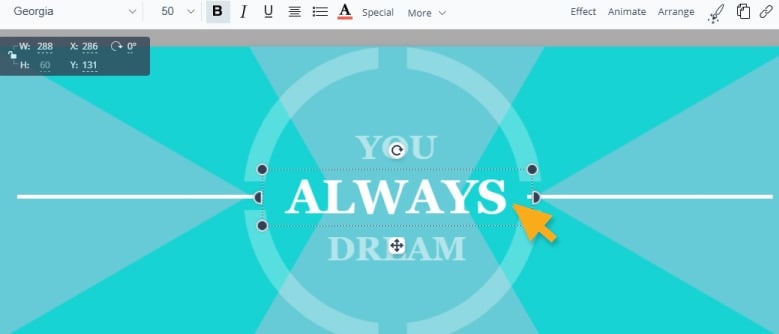 ---
Apply your own color scheme
1
Apply your own color scheme either to your entire text box or just a single word by selecting it and then clicking on the Text Color icon located on the toolbar at the top of your screen.
2
Choose any of the colors saved from previous projects under the Colors tab, select any of the pre-defined color combinations under the Presets tab, or create your own palettes in My Palettes.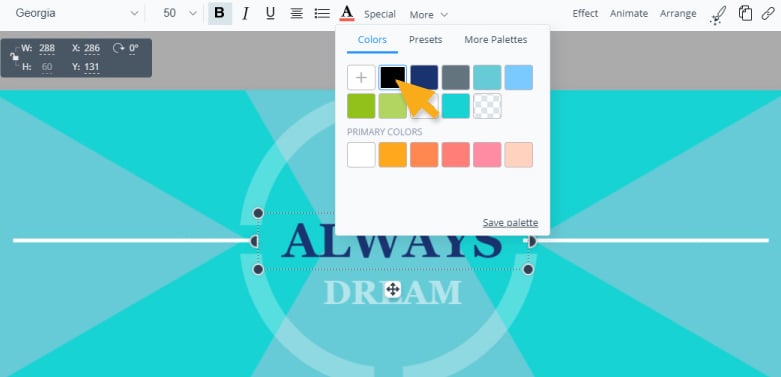 ---
Choose from hundreds of fonts
You can fully customize the look of your design by also applying your own font selections.
Whether you're looking for a modern, chic look or a bold and impactful style, there are hundreds of fonts to choose from the drop-down menu at the top of your screen.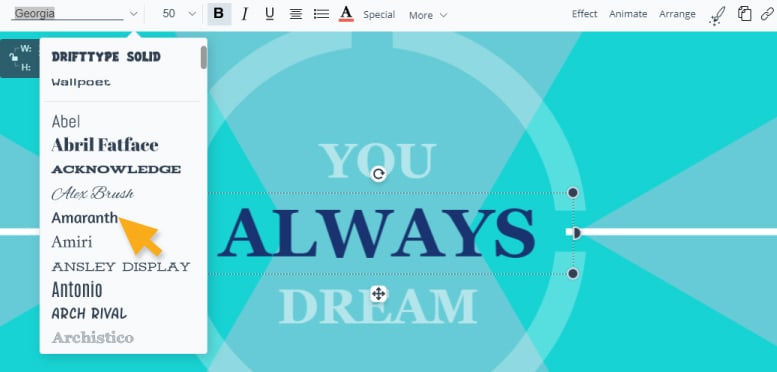 ---