How to use Basic Content?
Do you ever find it a bit frustrating at times when coming up with new design for your project? Visme has a new feature called Basic Contents which will help you get started on your project like a pro.
Basic Content is slightly different from the Content Blocks (already-made templates that serve the function of a whole block on your canvas). Basic Content is like the mini blocks (a section of content) you can input it into any area of the canvas. It keeps your design clean and preventing you from creating many blocks.
1
To get started, you first need to create a new project or open a project that you are already working on (Either a presentation or an infographic). Click on Basics from the left panel. There you will see three categories which are Text blocks, Stats & figures, and Graphics & Text.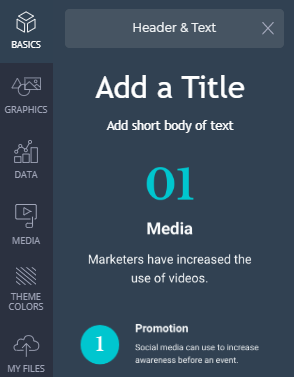 Tips: Presentation and Infographic categories have different suggested contents.
2
Simply drag-and-drop the content onto your canvas as shown below.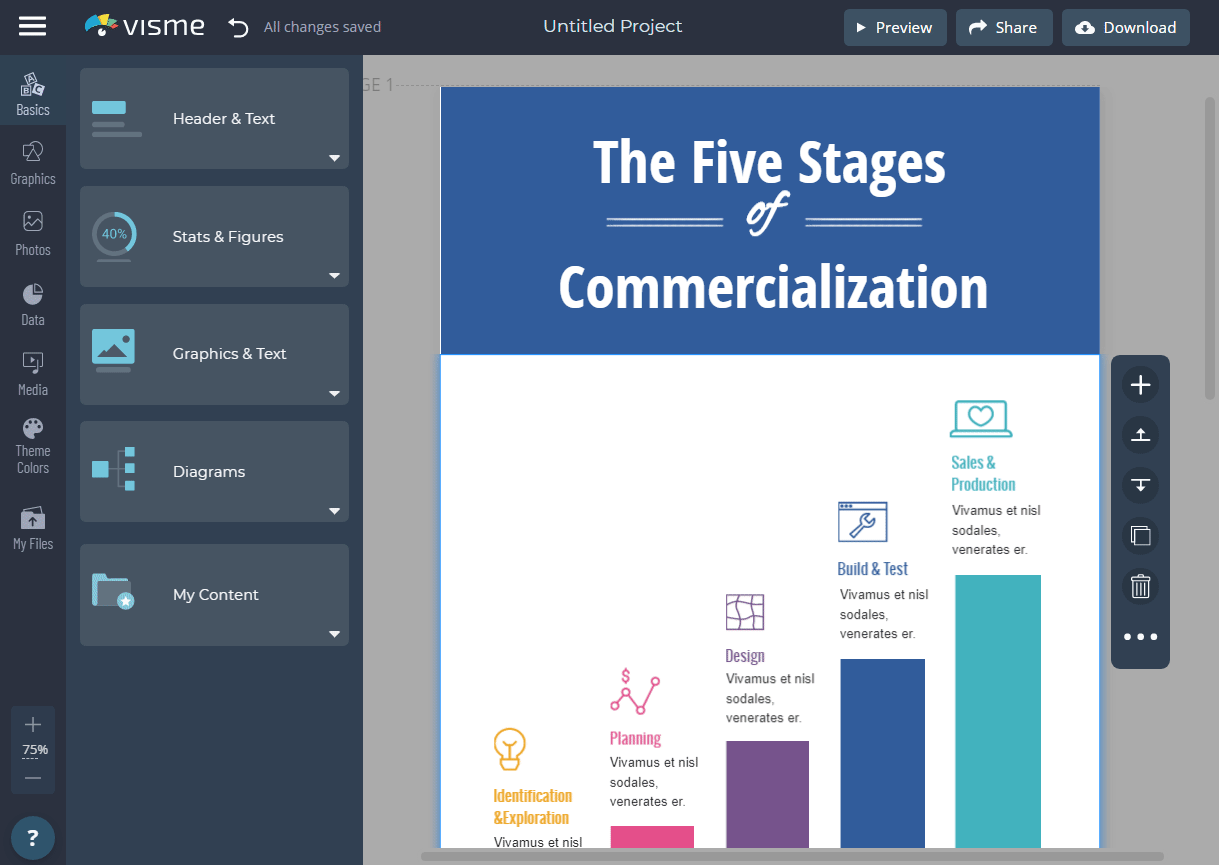 Tip: When you apply a color scheme, the basic content you input into the canvas will automatically change to the theme color that you chose.