Adding background music
Along with using the Audio Tool, you can also add Background Music to your entire presentation in the Publish menu. To do this first click the Publish button in the top menu bar.

1
In the Publish Menu navigate to the Publish Settings tab.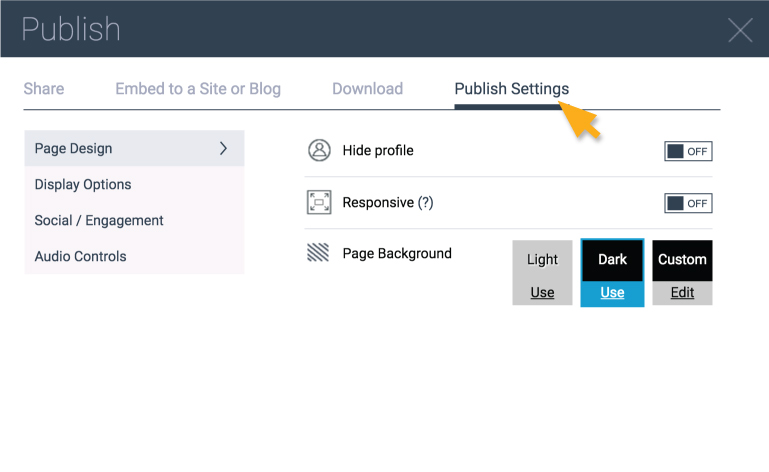 2
Click on Audio Controls to find Background Music option.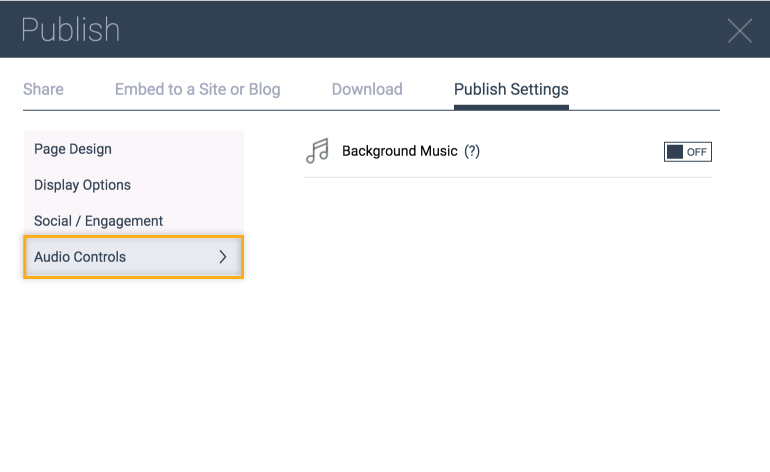 3
Click the arrow to choose the background music file. Set the Loop if desired.