Animation 101 – Learn to animate
Visme allows you to add animations to every object desired on a project regardless of type: Presentation, Infographic, Banner, etc..
The most common use of animation is to attract attention to a piece of content or message. Often a header of a slide maybe animated or icons/images are animated to increase user engagement.
How to add animation to an object:
1
Click on any object on your stage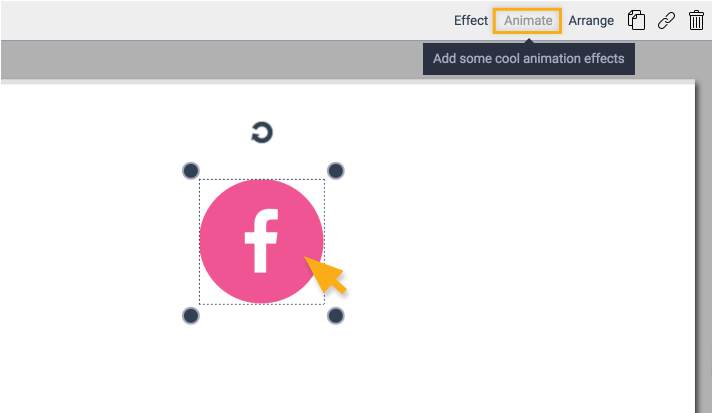 2
Click on the Animate from the top panel.  This will present you with the various animation presets to simplify the animation process.
3
Select an animation present you desire. For example, if you want your object to move to the state from the Left at two seconds. You will choose Enter Stage tab, and then input  "2" for the Start At option and select  Fly from Left.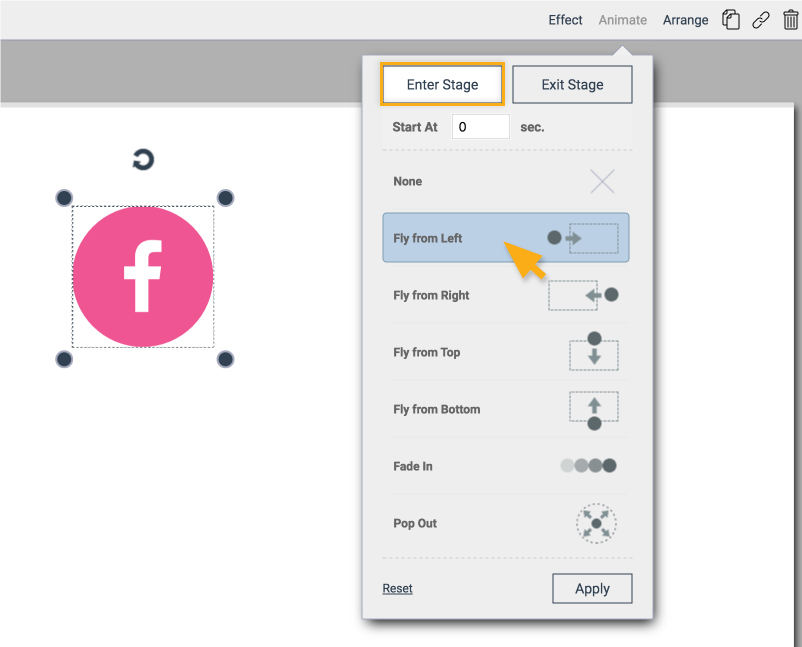 4
Once you've applied your animation, click the Apply. Instantly the system will create animation with your settings.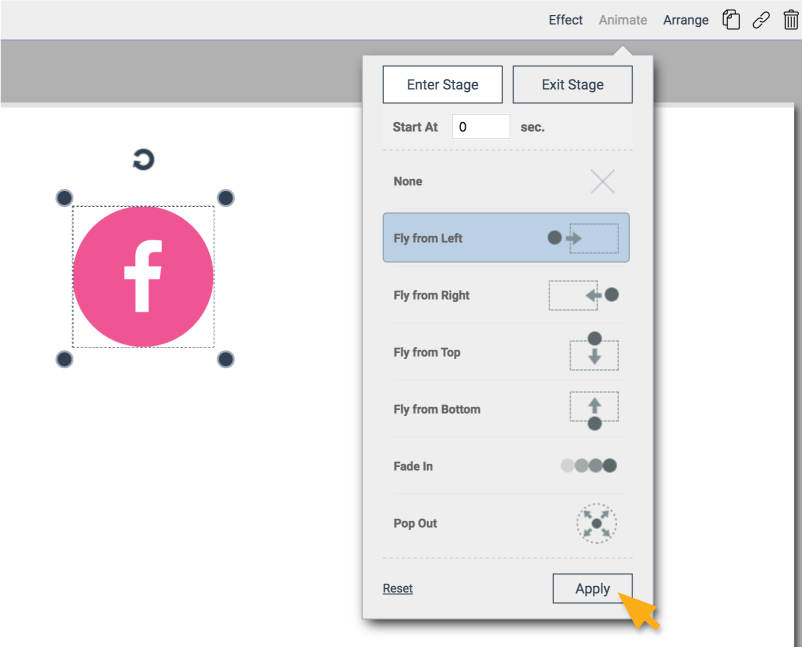 5
To view your animation, click on the blue Preview button at top of your stage.
You can repeat these steps to apply animation to as many objects as desired on your project.
6
You can also manage the timing between your animation objects on the timeline.  Accessible by clicking on the Object(s) tab on the top left side of the panel.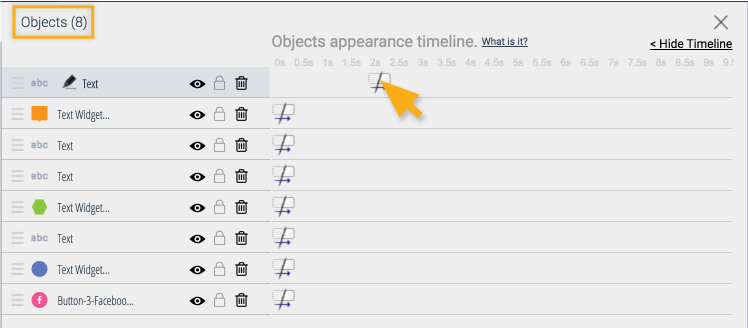 ---
How to Create Animations in Presentations and Infographics