Framing photos
Adding a frame to your photos is a nice way to enhance your design and it adds a focus to a specific area of your photo and it removes areas that are not needed.
To add a frame around your image:
1
Simply click on the image you want to add a frame to. If the image is locked you will have to unlock it to be able to frame the image.
2
Next select Frame from the property panel on the top left of your screen.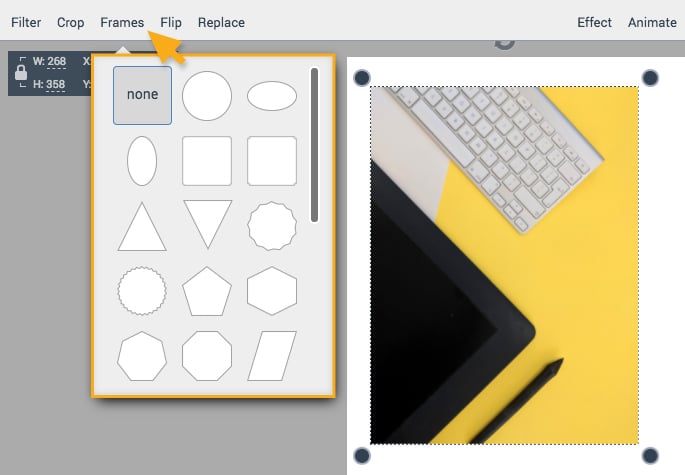 3
Select the frame that you want to use. The frame will appear. Move the frame around to get your desire image.
4
To adjust the size of the frame, click on one end of the white pointers and drag the edges to the size of the frame desired.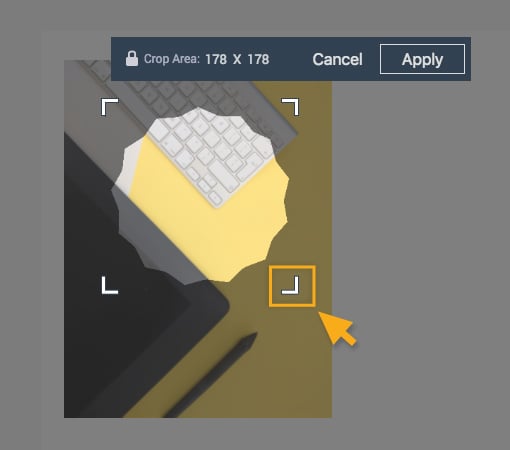 5
When you are finished, click Apply.
---

Back to home
Common Questions & Answers
External Content (i-frames)
Collaboration and Team Features
Analytic Tools & Insights